JioCinema, a video-on-demand service introduced by Reliance Jio last year with the launch of Jio 4G is now available on web. Previously, it was only available as a mobile app and now users can enjoy JioCinema on web as well.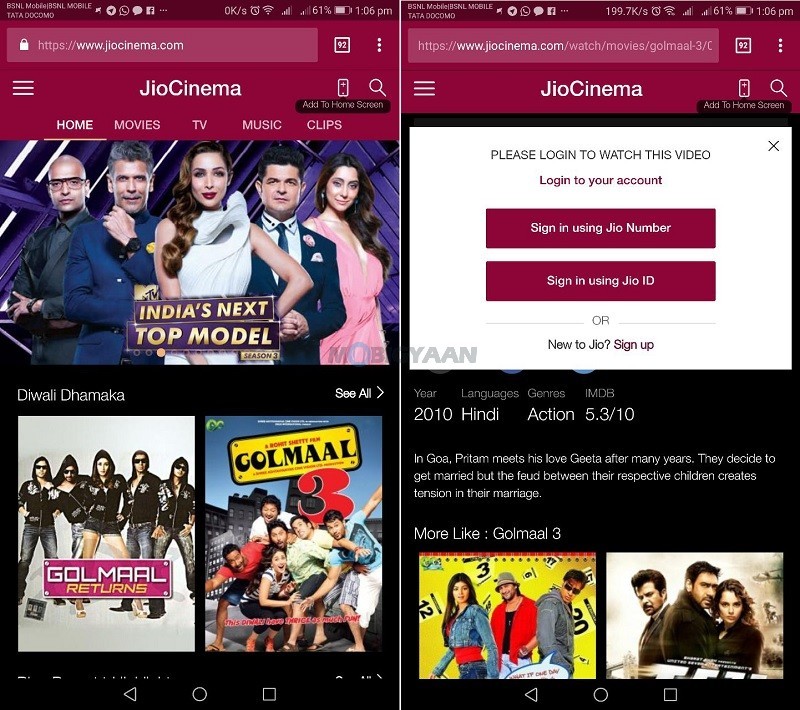 Users with laptop or PC can now browse through popular media contents without JioCinema mobile app, the entire app content is now available on browsers with the JioCinema web app. Just visit the web app jiocinema.com on a web browser and access through a vast library of content – Movies, TV Shows, Music videos, and many others.
The web version of the Jio Cinema is similar to the JioCinema mobile app, it offers similar features as Netflix and Amazon Prime Video do. Features like Watch List, Auto Play TV Series, Resume Watching, Dock Player Function, Voice Search, Bitrate section for streaming quality, and more.
To watch movies, episodes, or listen to songs on JioCinema web, you need to login with your Jio number with JioPrime subscription and browse over 1 lakh hours of content available on the service.
Have you tried the JioCinema web?