Popular Indian Yoga guru Baba Ramdev's Patanjali recently announced its partnership with state-run telecom operator BSNL to launch 'Swadeshi SIM Cards' that come with special prepaid plans priced at ₹144, ₹792 and ₹1584. Well now, further expanding the "swadeshi" movement, Baba Ramdev – under Patanjali – has launched a messaging app called Kimbho.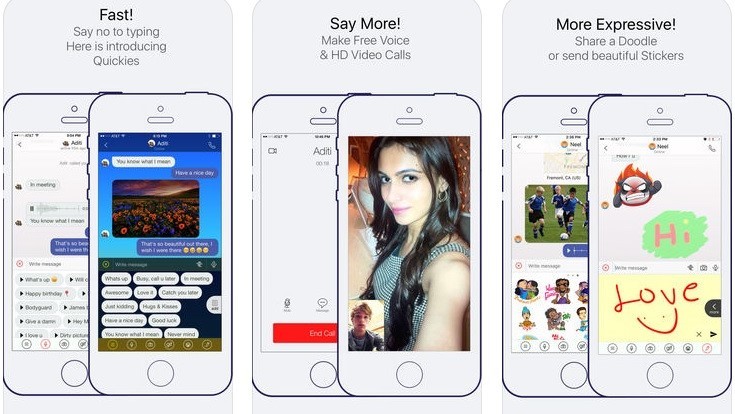 With Kimbho, Patanjali aims to compete with popular instant messaging app WhatsApp that has been around on popular mobile platforms for years and has amassed billions of downloads till date. Speaking about the launch of Kimbho, SK Tijarawala – Spokesperson for Baba Ramdev – tweeted "Now Bharat will speak. After launching sim cards, Baba Ramdev has launched a new messaging application called Kimbho. Now WhatsApp will be given a competition."
अब भारत बोलेगा.!
सिम कार्ड के बाद बाबा रामदेव ने लॉन्च किया मैसेजिंग ऐप KIMBHO, व्हाट्सऐप को मिलेगी टक्कर..
अपना #स्वदेशी मैसेजिंग प्लेटफार्म। गूगल प्ले स्टोर से सीधे डाउनलोड करें।@yogrishiramdev@Ach_Balkrishna@bst_official @ANI@ani_digital@PTI_Newshttps://t.co/IxTGyLhMbq

— Tijarawala SK (@tijarawala) May 30, 2018
The Kimbho app has the same features as WhatsApp, like personal and  group messaging, message broadcasting, voice and video calling, and, GIF support. Moreover, Kimbho also comes with AES encryption and supports "ghost chatting".
https://twitter.com/KimbhoApp/status/1002075489228341250
Furthermore, unlike WhatsApp, Kimbho also comes with theme support so that you can personalize it to your liking. And, in addition to text messages and GIFs, you can can also send location, stickers and doodles if you want.
The Kimbho app is available on Apple's App Store for iOS devices. It is listed as "Kimbho – Secure Chat,Video Call". The Kimbho app was available on Google's Play Store for Android devices as well, but it has now been taken down.
The @KimbhoApp is a copy paste of another #application. The description and the screenshots in the app stores are the same. Moreover, the #Kimbho app is making request to bolomessenger[.]com pic.twitter.com/gOKOhash5X

— Baptiste Robert (@fs0c131y) May 31, 2018
Ok, I will stop here. The #Kimbho #android #app is a security disaster. I can access the messages of all the users…🤦‍♂️

— Baptiste Robert (@fs0c131y) May 30, 2018
Having said that, the Kimbho app is said to be a clone of another messaging app called Bolo Messenger. And, according to a famous security researcher Elliot Alderson, the Kimbho app (for Android) isn't secure as the messages of users are easily accessible. After all, competing with WhatsApp isn't a walk in the park.
Download Link: Kimbho for iOS