We are back with some interesting news related to the now long rumoured and upcoming Kindle Fire 2.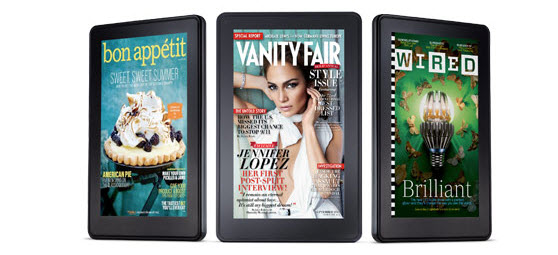 A source familiar with the plans of Amazon has revealed that the Kindle Fire 2 is bound to arrive with a few important changes to the tablet which would lighter and slimmer than the original Kindle.

The source has revealed to AllThingsD that the Kindle Fire 2 would feature a rear camera this time and the screen resolution of the Android tablet is supposedly to be upped from the current 1024 x 600 pixels to 1280 x 700 pixels.
 
This means that increase in the total pixels is up by about 67 percent and this would give the new Kindle a PPI (pixel per inch) of 216. Also this would result in 29 percent greater pixel density than the original Kindle Fire.
 
Also included in the changelog for the next Kindle Fire is a faster chip and improved graphics and also an updated version of the company's fork of Android for the new display. The new display resolution is not a new one in the industry as the Acer Iconia Tablets and also Google's latest Nexus 7 tablet runs on the same 1280 x 800 pixel resolution.
 
Amazon is now speeding trying to speed the process of launching the Kindle Fire 2 and the new tablet is now expected to arrive in the second half of the year, and the time period is now again Q3 2012. Lastly we have heard that the tablet would arrive in July-August.