Kirin 650 from Huawei and Qualcomm Snapdragon 617, these are two top midrange SoCs for smartphones. We have compared these mobile chips to decide which one is the most efficient as well as powerful for a smartphone.

Specifications: Kirin 650 vs Qualcomm Snapdragon 617 (MSM8952)
[table id=39 responsive=flip /]
Manufacturing Tech: 16 nm FinFET+ vs 28 nm LP
Kirin is manufactured in 16 nm FinFET+ which is usually found in flagship chipsets while Qualcomm Snapdragon 617 uses older 28 nm LP manufacturing technology. Well, if you don't know, smaller number leads to better efficiency and reliability i.e. less power consumption. Also, to note, a smaller fabrication tech generates less amount of heat, hence Kirin holds the spot in this area.
Clock Speed: 2 GHz vs 1.5 GHz
Yes, you're right, more CPU speed will yield to a faster performance. The higher clock speed on Kirin 650 outperforms the Qualcomm Snapdragon 617 in benchmarks like Geekbench 3. The CPU speed on Kirin 650 is higher than that on the Qualcomm Snapdragon 617.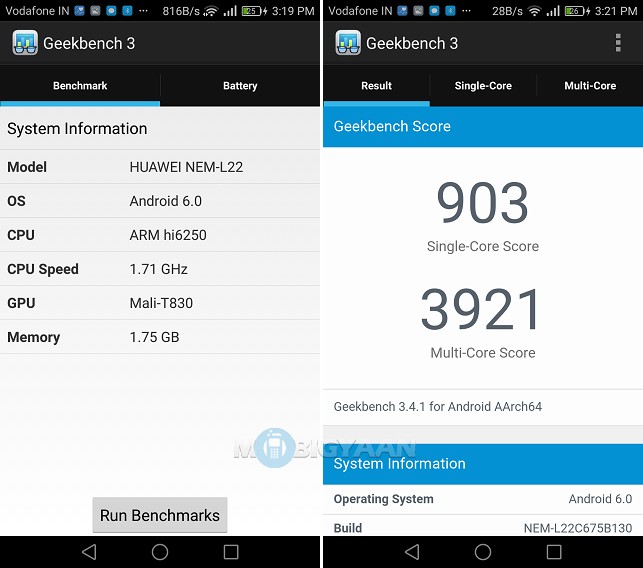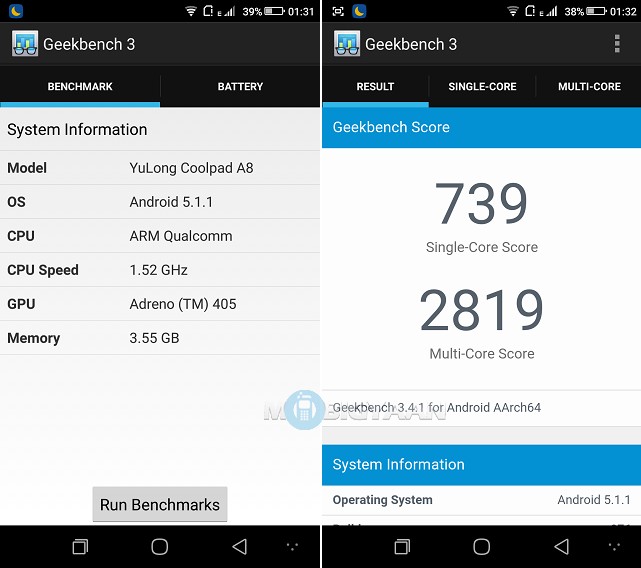 Kirin 650 has the 4 Cortex-A53 cores are clocked at 2 GHz speed and the other 4 Cortex-A53 cores are clocked at 1.7 GHz making it a total of 8 Cortex-A53 cores. On the other hand, the Snapdragon 617 also comes with an octa-core processor in which 4 Cortex-A53 cores are clocked at 1.5 GHz and other 4 Cortex-A53 cores are clocked at 1.2 GHz. While you see there is a lot of difference in the clock speed, Kirin 650 is a clear winner.
For Gaming: Mali-T830 MP2 vs Adreno 405
This could be a tough competition between both of them. Qualcomm Snapdragon 617 features Adreno 405 GPU while for the Kirin 650, there's Mali-T830 GPU. The performance is approximately the same (Mali-T830's 600 MHz core vs 550 MHz core on the Adreno) To talk overall, both of them perform similar and it's a tie.
Power Efficiency
For the power efficiency, the Kirin 650 is a tough competitor, we reviewed the Honor 5C featuring the Kirin 650 versus the Coolpad Max featuring Snapdragon 617.
We find better battery backup on the Honor 5C. And that would be the reason, Kirin 650 came out to be a power saver. Check out the battery test results on both the devices.
Conclusion: Kirin 650 is the big winner
In the end, Kirin 650 is optimized for power saving keeping in mind the performance is also an important aspect. Finally, Kirin 650, as positioned in the mid-range category, leads the segment.
What do you think which is better overall? If you want to add up any information you know about these both chips, comment it below.