Krrish 3: The Game launched exclusively for the Windows platform
For all the Krrish fans out there, Hungama and Gameshastra have announced the launch of the Krrish game before the movie comes to the theatre in November.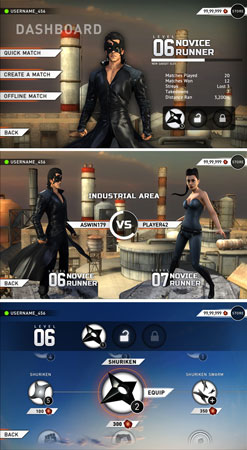 Hungama Digital Media Entertainment and Gameshastra have launched Krrish 3: The Game exclusively for the Windows Phone platform and is available on Windows smartphones, tablets and laptops. The app has battles which can be fought with multiple characters, numerous weapons and amazing graphics.
Krrish 3: The Game, which is set against the backdrop of Mumbai, has six levels, three of which are set in the old city and three in the newer parts of Mumbai. You can choose from either Krrish, Kaal, Kaaya, or Frogman as your game character. The game also has an online multiplayer mode. You can download the app from the Windows Phone Store
Further, starting October 14th you can go to any retail store or Windows Experience Zone and take a demo of any Windows smartphone, tablet or laptop to enter a simple contest. Winners would get a chance to celebrate with Hrithik Roshan and the lead cast of Krrish 3 and one family would get a free vacation in Switzerland.
Speaking about the new game, Amrish Goyal, General Manager, Windows Business Group, Microsoft India, said, "Krrish meets gaming meets Windows – a truly unbeatable combination! We are delighted to announce the Krrish 3 game exclusively for Windows smartphones, tablets and laptops. With the amazing game play, graphics, characters and weapons, the Krrish 3 game is a must-have for all Windows users. Over the next few months, Windows users can look forward to many more such exclusive and exciting experiences."