Samsung unveiled the Galaxy S8 and Galaxy S8+ back in March this year, and for the first time, Samsung got rid of its trademark physical home button on the front in order to make the smartphones bezel-less. However, in the process, Samsung also had to get rid of the capacitive navigation keys that flanked the physical home button and switch to on-screen navigation buttons. Well, if you don't like those on-screen navigation buttons, you can hide them now when not needed.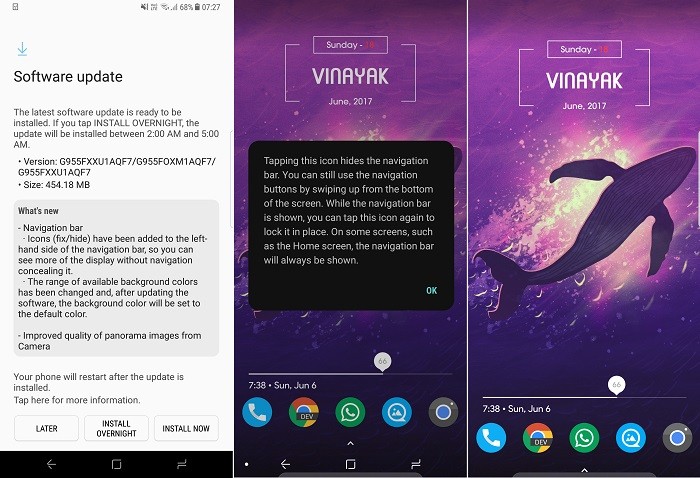 Samsung is rolling out an update which lets you hide the navigation bars on certain Galaxy S8 and S8+ models. The update is around 450 MB in size, and, once you install the update on your Galaxy S8 or S8+, you will see a small icon at the left side of the navigation bar. If you tap on it, it will hide the navigation bar.
To access the hidden navigation bar, you have to simply swipe from the bottom of the screen to the top. Also, you can tap on the icon again to lock the navigation bar in place. Having said that, even though you can hide the navigation bar now, Samsung says that the navigation bar will always be shown on some screens like the Home Screen.
The update seems to be currently rolling out only to the G95xF models, however, other models should receive the update soon.