LAVA Mobiles tie up with SRS Labs for Audio Technology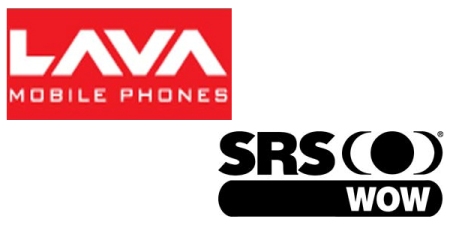 LAVA Mobiles have tied up with America's leader in surround sound, audio and voice technologies, SRS Labs Inc. The partnership will to the implementation of SRS WOW HD™ within the LAVA M-Series feature phones. The initial offering of LAVA mobile phones featuring SRS WOW HD includes M30. Additional phone models implementing one or more SRS audio solutions will be launched throughout 2011.
SRS WOW HD™ optimizes compressed and uncompressed multimedia files to provide an uncompromised audio experience, dynamically enhancing bass response, delivering greater high-frequency clarity and elevating the sound stage. The patented techniques within SRS WOW HD bring out the subtle nuances and buried sound within the source material to deliver a fuller, richer and more natural audio experience resulting in drastically improved clarity and detail, as well as using sculpted filters and driver physics to go beyond the low-frequency limitations of speakers and headphones for a richer audio experience.
"It is particularly exciting that SRS Labs is expanding its global audio influence to now include the mobile phone market of India," said Allen H. Gharapetian, Vice President of Marketing for SRS Labs. "LAVA International designs and markets an impressive line-up of handsets and we're thrilled to bring SRS WOW HD to its sophisticated M-Series mobile phones and deliver an unparalleled multimedia experience that is both immersive and natural."