We have been hearing a lot about Samsung's Galaxy Note7 lately. And, today's the day when Samsung will unveil the Galaxy Note7. We have come across lots of leaks and heard lots of rumors so far, however, even on the day of launch, we are looking at the leaked image of retail box which confirms some of the specifications of Galaxy Note7.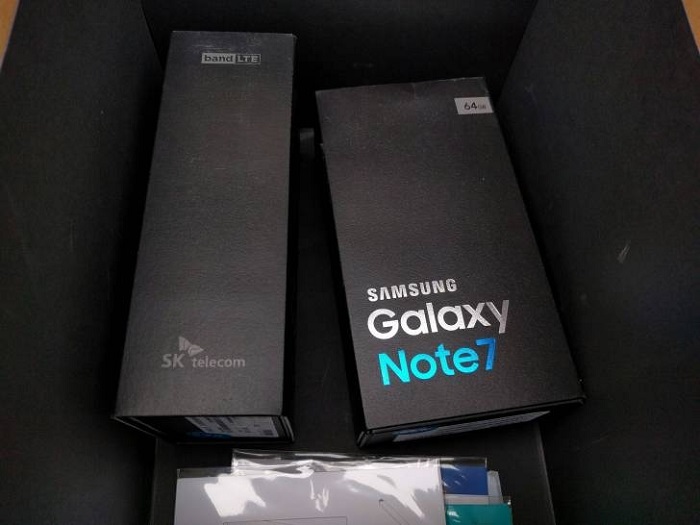 Going by the specs mentioned on the leaked image of retail box, the Galaxy Note7 will be powered by a 64-bit octa-core processor which is paired with 4 GB RAM. Now this looks like Exynos processor because Snapdragon 820 is a quad-core processor. Well, it's possible that US will get Snapdragon 820 variant whereas other regions will get Exynos variant (maybe Exynos 8890).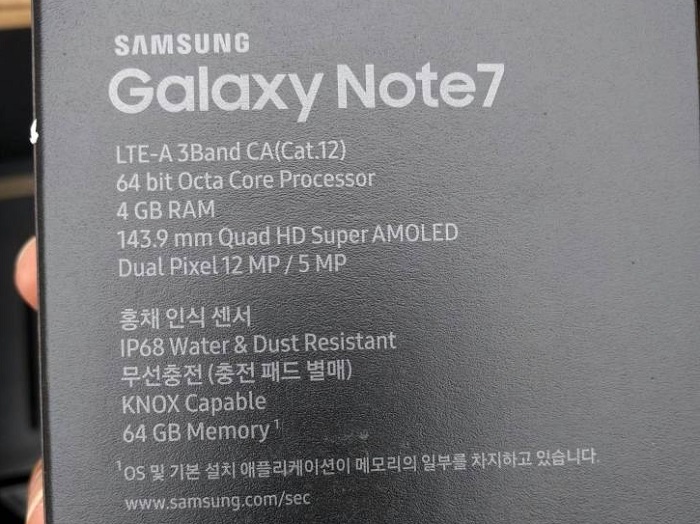 The Galaxy Note7 will come with 64 GB of internal storage along with an option to expand the storage via microSD card. Something which was missing from Galaxy Note5. Like the Galaxy S7 and S7 edge, the Galaxy Note7 is also IP68 certified which makes it water and dust resistant.
In terms of connectivity, the device supports Cat.12 connectivity. Samsung KNOX has also made its way to the Galaxy Note7. Talking about photography, there's a 12 MP Dual Pixel camera at the back of the device whereas selfies and video calls are handled by a 5 MP camera at the front.
Now talking about the screen size of the Galaxy Note7, the retail box mentions it at 143.9 mm which equals 5.66-inch. Well, this is just a little below 5.7-inch size, but, Samsung will surely market it as 5.7-inch instead of 5.66-inch display. Well of course it's a Super AMOLED display having a resolution of 2560 x 1440 pixels.
The Galaxy Note7 will be unveiled by Samsung today at an Unpacked event. The event will start at 8.30 pm IST and will be live streamed on Samsung's website.