Earlier last month, we got our first look at the possible HTC made 2016 Nexus phones. Now, almost after a month later, we are looking at the leaked Nexus Launcher that has been redesigned by Google.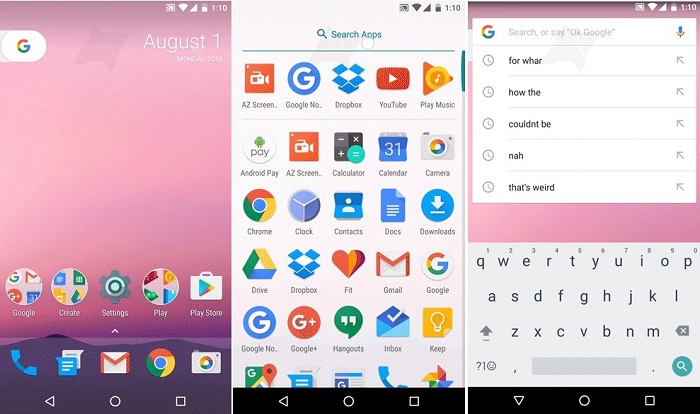 The leaked GIF images show us how the redesigned Nexus Launcher looks like. These GIF images have been sent to Android Police by their source whom they call is highly reliable.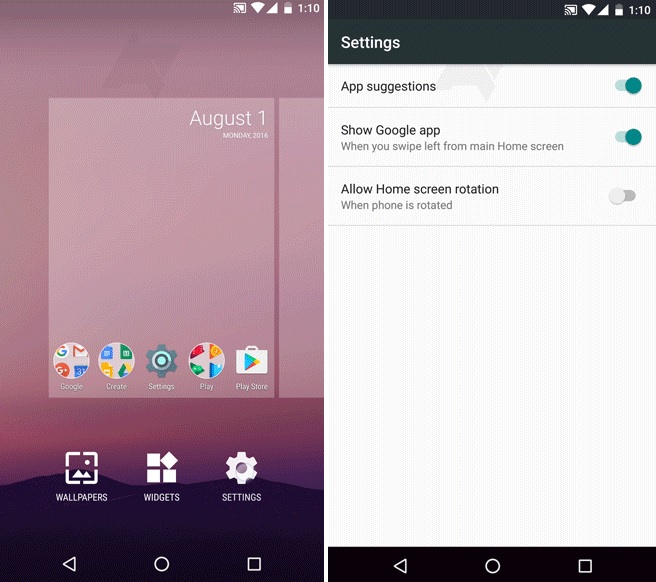 If you take a proper look at the images that we have shared above, you will notice that Google has done away with the app drawer icon. Until now, we used to tap on the dotted circular icon on the homescreen to access the app drawer. Now, you will have to swipe up to access the app drawer (or you can tap on the up arrow as well). That's why you don't see the app drawer icon on the homescreen. Also now, that the app drawer icon is removed, you can see there are 5 app icons above the navigation buttons instead of 4.
You can also that Google search widget has been replaced with calendar widget and there's a "G" tab on the left side. As soon as you tap on the "G" tab, it will expand into a search bar from where you can search for whatever you like. Upon swiping to the left from the homescreen, you will find Google Now which can be disabled from the settings menu.
It's worth noting that this app drawer style is similar to the one that was found on HTC G1 back in 2008. Also, if you remember, we told you that Google was working on redesigned navigation buttons which had flower design around the home button. Well, they haven't made it to this redesigned launcher, but that doesn't mean they won't. Google might make last minute changes and you might see something different altogether than what you are seeing right now.
You check out the GIF images here, here and here for a better idea of how this redesigned Nexus Launcher works. Android 7.0 Nougat is also expected to release this month, so whatever it is, we will see it soon. By the way, what do you think about this redesigned Nexus Launcher? We would prefer the app drawer icon, what about you?
Also check out: How to get Android Nougat folder preview style on your device