When Research In Motion (RIM) unveiled the BlackBerry 10 OS and few of its features to us we were indeed blown away with them and now to add into the excitement, we see a Screen Sharing feature which has been leaked and may pop up at the final launch if the BlackBerry 10 OS.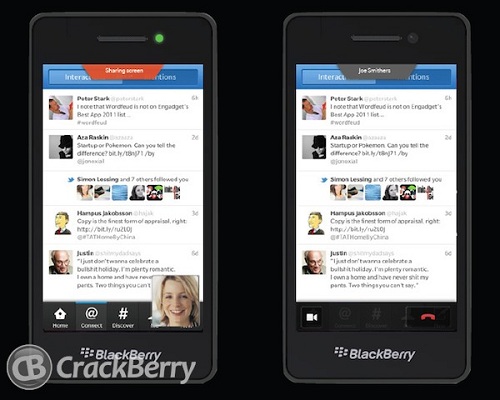 The information comes from a series of leaked slides, which are strictly confidential and for internal use of RIM and go on to tell us how any BB10 user can share their devices' screen with a fellow user.

From the slides we can see how anybody can share their screen with another person using BB10 device and that too while being on a call. Awesome isn't it? This is indeed a very interesting feature which can also enable you to share photos, give presentations from a distant place and more which will go on to be a life saver for business people.