Just last week, Research in Motion (RIM) revealed the BlackBerry 10 Dev Alpha device to the world which is running on a modified BlackBerry Playbook OS. But then the device and OS has gone on to reveal some interesting things.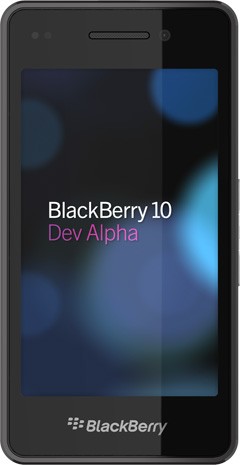 We do know that developers seek to dig into the OS and find out hidden facts and now from the Alpha Dev device we have got to know a little about the future BlackBerry 10 device with their code names and internal model numbers.

The list goes on to feature a few names which we are familiar with, for instance, 'Colt' and 'London'. The Colt is the BlackBerry 10 Dev Alpha device whereas; London has been leaked several times before. Other code-named devices include 'Nevada', 'Winchester', 'BlackForest', 'Nashville' and 'Naples'. Find the device code names with device model numbers below.
# R044 – Nevada 0x8400270A,1

# R051 – Winchester2 LTE 0x0c001a06,1

# R052 – Winchester2 HSPA+ 0x0d001a06,1

# R053 – Winchester2 LTE HSPA+ 0x0e001a06,1

# R061 – Colt 0×04002307,1

# R072 – London 0×04002607,1

# R073 – BlackForest 0×04002706,1

# R084 – Nashville 0x8500270A,1

# R085 – Naples 0x8600270A,1
The source tells us that the 'Winchester' could probably go on to be a BlackBerry Playbook with 3G and 4G LTE radios on-board. But hey we cannot assure you anything until RIM makes it official.
Are you impressed by the BlackBerry 10 OS? Shoot your views below.

Also Read: