The Samsung Galaxy S8 is going to be unveiled on March 29, and while that's still a month away, images and videos of the Galaxy S8 and the Galaxy S8+ have surfaced online which give us a look at the on-screen navigation buttons on these devices.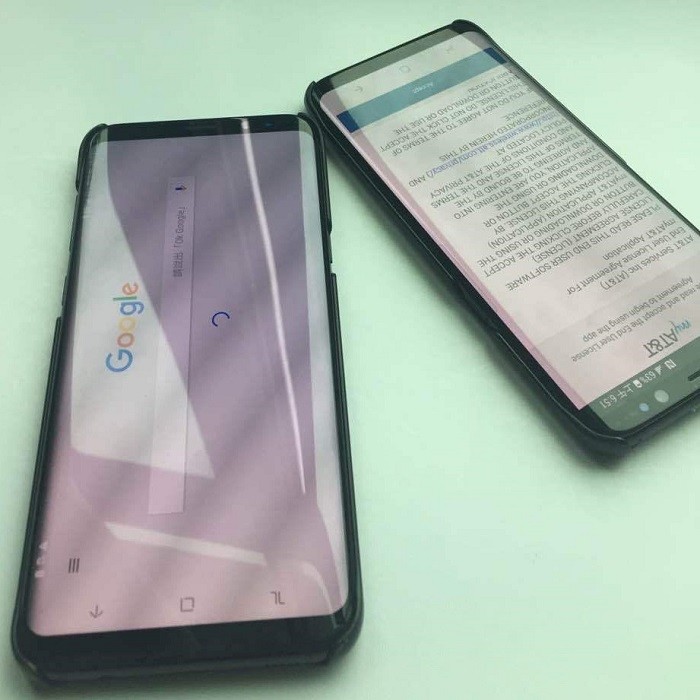 The leaked image and videos do show off the design of the Galaxy S8 duo, and, it's in line with the past leaks, so there's nothing new to add here. However, what we do get to look at are the on-screen navigation buttons on both these devices. With the departure of physical home button and the capacitive navigation keys, this was expected, and it's good to have a look at these on-screen navigation buttons on the devices in working condition.
One of the leaked video also shows both these Galaxy S8 devices side by side, and both of them look really tall, thanks to their screens. Coming back to the on-screen buttons, these perform the usual actions – back, home and recents. However, it looks like these buttons can be re-arranged as well.
Going by the rumors, both these smartphones will have same specifications with the difference in screen and battery size. While the Galaxy S8 is rumored to sport a 5.8-inch Quad HD+ Super AMOLED display, the Galaxy S8+ is expected to come with a 6.2-inch display with same resolution.
Like we said, there's still a month's time before Samsung makes the Galaxy S8 and S8+ official, hence expect to come across more images and videos of these devices until then.