After being in development for quite a few months, Lenovo has announced the development of the first consumer mobile device with Project Tango.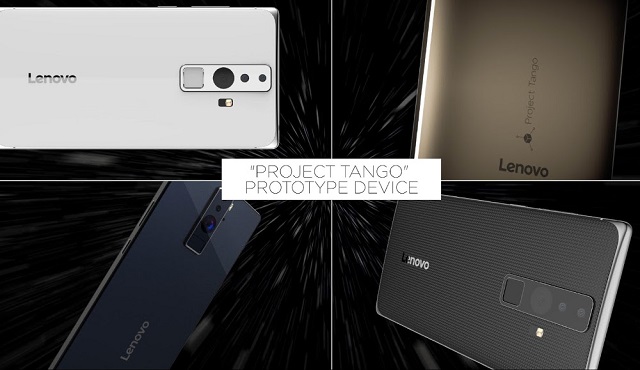 Lenovo has announced its partnership with Google and Qualcomm to launch the first consumer mobile device with Project Tango in mid-2016. The smartphone would convert the screen into a virtual window that can overlay digital information and objects onto the real world. Sources, in the know reveal that such devices would be priced below the $500 mark.
The Project Tango, developed by Google, uses advanced computer vision, depth sensing, and motion tracking to create on-screen 3D experiences. This allows users to explore their physical environments using their device.
The Project Tango combines the camera, gyroscope, and accelerometer to estimate six degree of freedom motion tracking to let the device react to every movement of the user, when they step forward, backward, or lean side to side thus transforming the scene into a virtual and augmented environment. This provides the ability to track 3D motion of a device while simultaneously creating a map of the environment.
Speaking about the plans, Chen Xudong, senior vice president and president, Mobile Business Group, Lenovo, said, "To break new ground in today's hypercompetitive smartphone and tablet industries, we must take innovation risks – it's the only way to truly change the way people use mobile technology. Together with Google we're breaking down silos by working across mobile hardware and software. Turning our shared vision into reality will create a more holistic product experience that captures the imagination of today's consumer."