It seems that finally the world is entering an era where PCs are starting to fade away and mobile devices are taking over. One of the leading PC brands in the world, Lenovo, which has a launched a slew of smartphones and tablets this year, has been trying to establish a formidable presence in this market.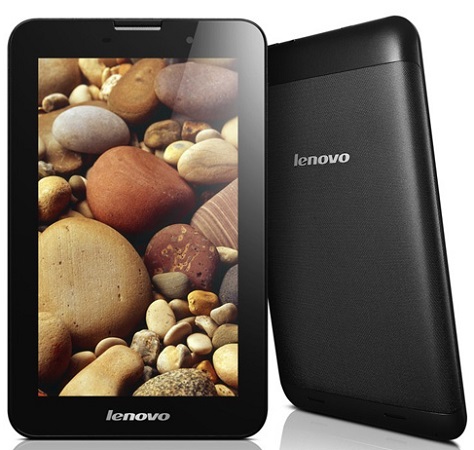 It seems, from its first quarter 2013-14 fiscal results, that its efforts are finally bearing results. Lenovo made a clean $170 Million in profit and $8.8 Billion in sales in the first quarter of the 2013-14 fiscal year. But the best part of Lenovo financials is that its smartphone and tablet sales have overtaken its PC sales which is beyond amazing, since PC was Lenovo arena and being new to the already super-competitive smartphone and tablet market, it has still established itself well. Not, only that, it is currently reigning as the world's top PC manufacturer and difficult to believe but #3 supplier of PCs, smartphones and tabs combined. It is also the world's fourth largest smartphone supplier and has recorded 132 percent growth in the first quarter. Voila!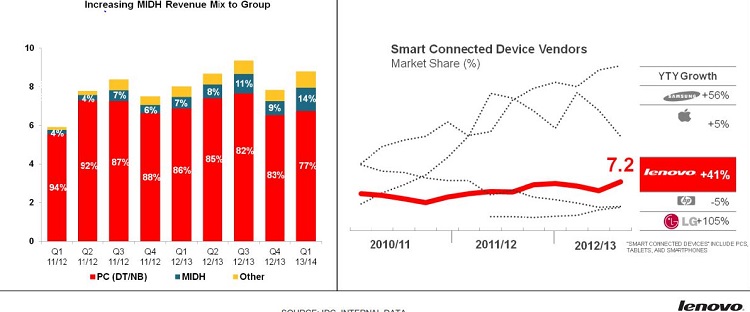 Add to that, Lenovo is also the no. 2 smartphone company in China, growing at 121 percent for the region.

Our only question is then, Lenovo where were you hiding and why hasn't everyone noticed such growth? While it cannot be denied that Lenovo has been silently refurbishing its tablet and smartphone range, there can be no denying that it has done well for itself especially this year with innovative products that have made the world sit up and take notice such as the K900 smartphone and its PC-tablet hybrid the IdeaPad Yoga.