Two days before, we told you that LeTV Le Max Pro is the first smartphone to be powered by Snapdragon 820 SoC. We did not have any details about its pricing at that time. Now, according to a Chinese website, the LeTV Le Max Pro is expected to be priced at 3500 CNY in China which is around $530.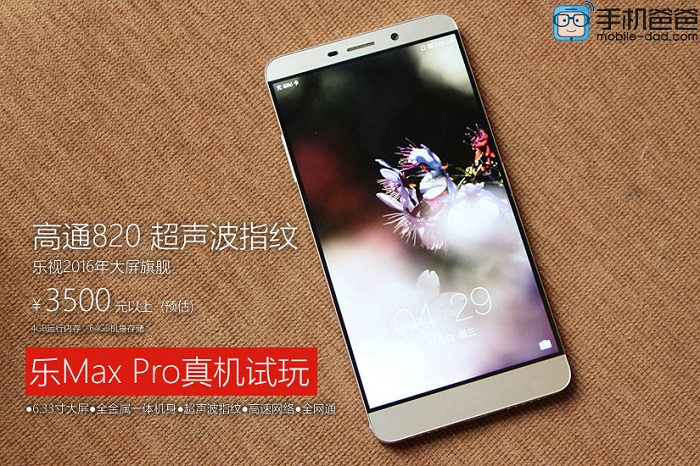 The images leaked by the Chinese website also provide a look at the specs of the LeTV Le Max Pro. Apart from the leaked pricing, we don't have any information regarding the availability of this handset, but we can expect it to be launched in China followed by other countries.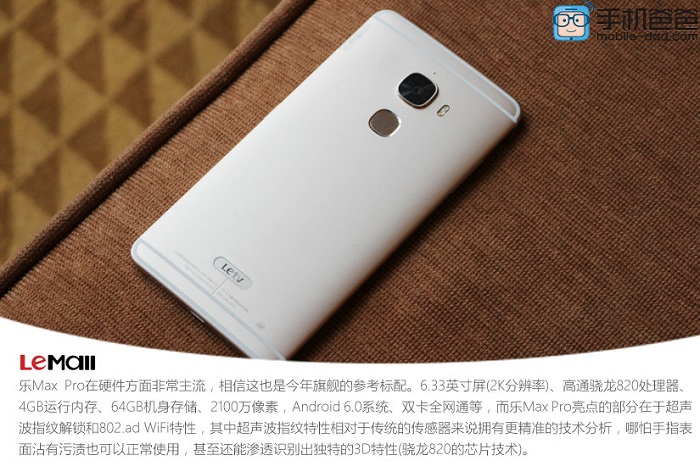 We do know that the LeTV Le Max Pro will be powered Snapdragon 820 processor coupled with 4GB of RAM. In our last post, we told you that this handset will be having a 5.5-inch QHD display. Going by the images above, looks like we were wrong, the Max Pro will rather boast off a 6.33-inch QHD display retaining the resolution we mentioned in our last post.
LeTV Le Max Pro specifications:
CPU: 2.2GHz Snapdragon 820 quad-core processor
RAM: 4GB
GPU: Adreno 530
Operating System: Android 6.0 Marshmallow
Display: 6.33-inch QHD (1440 x 2560 pixels) display
Rear Camera: 21MP
Front Camera: 4MP
Internal Storage: 64GB
Other: Fingerprint Sensor based on Qualcomm Snapdragon Sense technology, Quick Charge 2.0
Connectivity: Integrated X12 LTE modem, Multi-gigabit 802.11ad Wi-Fi
Battery: 3400mAh
As there's no information regarding the availability, it's worth watching whether the LeTV Le Max Pro is really the first smartphone to powered by a Snapdragon 820 SoC, or just the one first announced. What do you say?