LG has today surprised us by officially announcing its 5 inch phablet (phone + tablet) the Optimus Vu which is a direct competitor to Samsung's Galaxy Note. We were expecting the announcement at the upcoming Mobile World Congress (MWC) next week. But it seems that LG was itching to launch the Vu.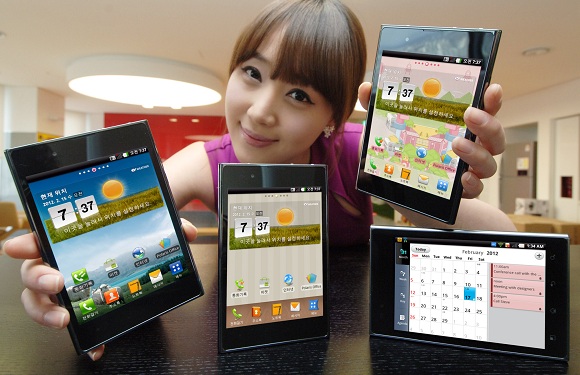 Going by the specifications, all the precious rumours are correct and the Optimus Vu runs on QUALCOMM's 1.5 GHz dual-core processor supported by a 1 GB RAM, has a 5 inch IPS display with display resolution of 1024 x 768 and aspect ratio of 4:3. There is an 8 MP camera at the back of the device with Auto Focus and LED Flash With this there is a 1.3 MP camera in the front. The device measures at 5.49 inch by 3.55 inches but it is just 8.5mm thick making it the slimmest device carrying a LTE radio on-board. Well the Vu will also be sporting a special Stylus just like the Galaxy Note.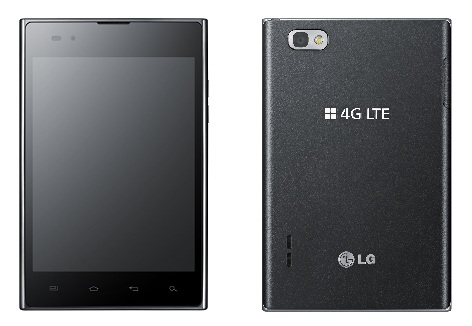 With this LG Optimus Vu will have the Polaris Office pre-installed thus allowing users to open any document, spreadsheet or presentation while on the go. It has 32 GB of internal memory and a 2080 mAh battery for all the working of the phablet. It will run on Android 2.3 Gingerbread OS but LG says that it is already working on the Android 4.0 ICS upgrade for the Vu and it should be out in the next few months. The LG Vu will also have the support for HDMI, DLNA and Wi-Fi Direct on it.
Impressive enough but will the Vu be able to compete with Samsung's Galaxy Note is the BIG question. Time will tell.