LG announced the X Series back in February this year before the MWC 2016 kicked off.  A month later, LG started rolling out its X Series smartphones X Cam and X Screen globally. Now today, LG has announced four new X Series smartphones.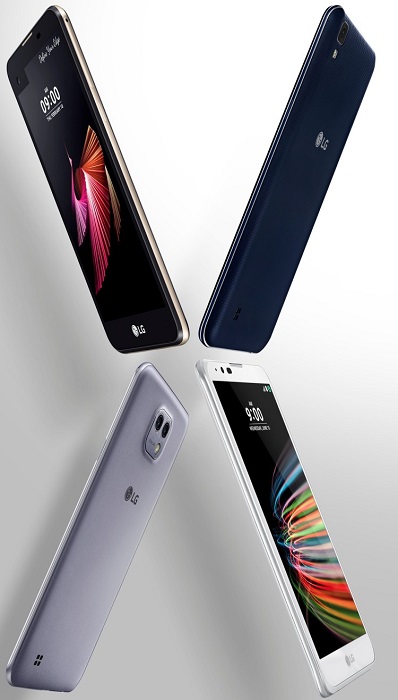 The four new X Series smartphones that have been announced by LG are X Power, X Mach, X Style and X Max. Each phone has a unique feature which suits the needs of different users like greater battery capacity, faster processor, sophisticated styling or a larger display.
"Each X series smartphone pairs perfectly with its user by offering uncompromising quality and one truly outstanding feature that speak the user's personal preference and lifestyle — all at a great value. The newly expanded X series demonstrates LG's commitment to offering top flight performance with premium features at a satisfying price." said Juno Cho, President of LG Electronics and the Mobile Communications Company.
The LG X Power is powered by a quad-core MediaTek processor which is paired with 2 GB RAM and Mali-T720 GPU. It flaunts a 5.3-inch HD display and packs a massive 4100 mAh battery. The X Power is aimed at power-hungry users and hence the big battery. It comes with Fast charging (PE+) technology that enables the X power to charge at twice the normal speed. The X Power sports a 13 MP rear camera and an 8 MP front camera along with 16 GB internal storage which can expanded using microSD card.
Talking about the LG X Style, it is powered by a Snapdragon 410 SoC which is coupled with 1.5 GB RAM and Adreno 306 GPU. It has a 5.3-inch HD display and comes with 2100 mAh battery. The X Style is for those who prefer stylish phones. It comes equipped with an 8 MP rear camera and a 5 MP front camera along with 16 GB of internal storage which can be expanded using microSD card.
Coming to the X Mach, it has a 1.8 GHz processor and boasts off a QHD IPS Quantum display. It also has a large 1.55μm sensor camera and supports LTE Cat. 9 3CA data transfer speed. As far as the X Max is concerned, not much information is available, except that it will sport a large display for enhancing the multimedia experience.
These new phones will start rolling out later this month globally, whereas, prices and exact dates of availability will be announced locally in each market. Check out the product video below.