Though it was quite expected, reports yesterday confirmed that the yet to be announced LG G3 would get a mini version. However, now the company also seems to have revealed the existence of this device.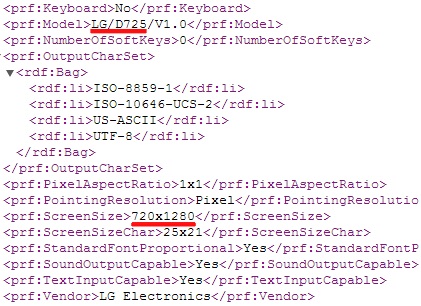 The LG G3 Mini is apparently said to have model number LG-D725. A little snooping around LG website revealed the UA Profile of a device having the same model number, thus confirming the existence of the LG-D725, which in all probability is indeed the LG G3 Mini. The UA Prof also reveals that the device would feature resolution of 1280 x 720 pixels, though the screen size is not mentioned.
Interestingly, the LG G3 Mini is said to have both 3G and LTE connectivity. Also expected is an 8 MP camera and the latest Android KitKat version. With the regular LG G3 expected to launch in June, and given that the LG G2 Mini is comparatively new, we are guessing we still have to wait for quite some time.