The Sony Xperia Z1 Compact was launched in India a couple of months ago and offered a better priced, smaller variant of the flagship Xperia Z1 device. In case you are crazy about the Sony Xperia Z1 camera and want it to be a little light on your pocket, this is the one you will have a look at.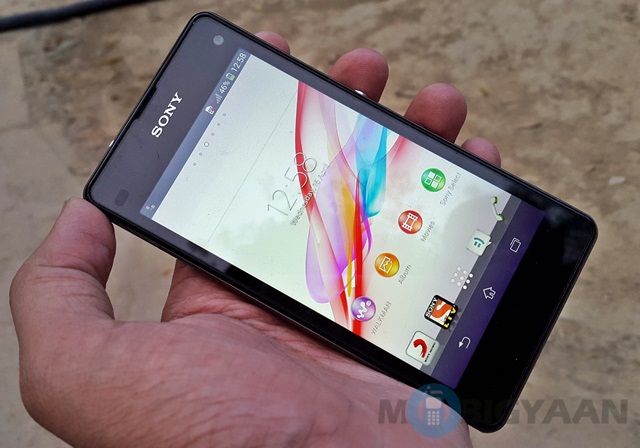 Sony Xperia Z1 Compact specs
4.3 inch TRILUMINOS display
1280 x720 pixels resolution
2.2 GHz Qualcomm Snapdragon 800 processor
2 GB RAM
16GB internal memory
microSD expansion upto 64GB
20.7 MP primary camera
2 MP front facing camera
Google Android v4.3 Jelly Bean
2300 mAh battery
The Sony Xperia Z1 Compact joins the ranks of the famed 'Mini' handsets such as the LG G2 Mini, which are basically a smaller, cheaper version of flagship handsets offering similar features. Yet, it retains one of the most important features of the Sony Xperia Z1 – the 20.7-megapixel rear snapper. While the price  difference might both the handsets might not be much (The Xperia Z1 retails for around Rs. 36,500, while the Xperia Z1 Compact retails for Rs. 34,300), that is not the point of this handset – In fact, it is designed for those people, who find 5-inch handsets a tad too big for  their comfort. But is it a wise choice for the price conscious Indian consumer? I am not sure.
While Sony has definitely not cheapened up while designing this handset, It is still something different from the flagship Xperia Z1. For starters it is smaller, easier to hold and makes you feel that the Sony Xperia form factor is actually better suited to 4-inch handsets than 5-inch ones. That's about the best introduction for the handset.
Now, the gist of it –  here is our Sony Xperia Z1 Compact review.
Hardware
If I had to sum up the Sony Xperia Z1 Compact in a single word, I would definitely choose sleek. Sony has, ever since the Xperia Z, opted for a rectangular form factor for most of its handsets and this handset doesn't represent anything different. It is not too distinguishable from the Sony Xperia Z1, whether it be the display, the buttons, the camera at the back or the speaker at the bottom. Well, unless you have a detailed look at it.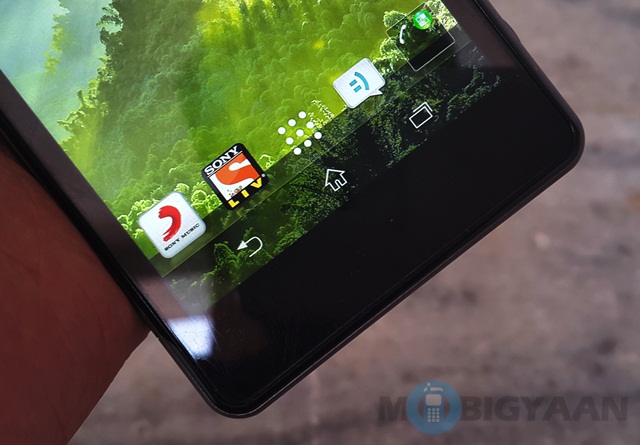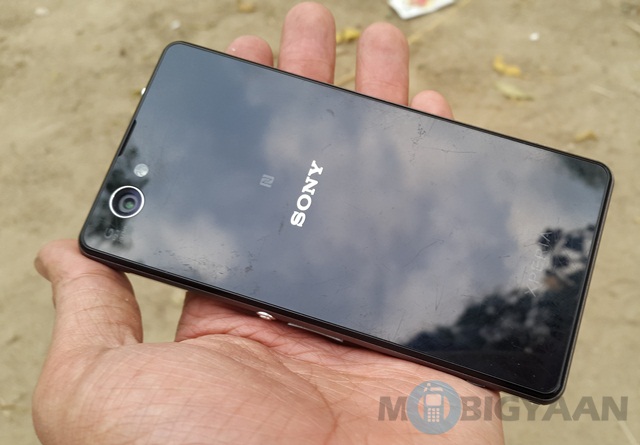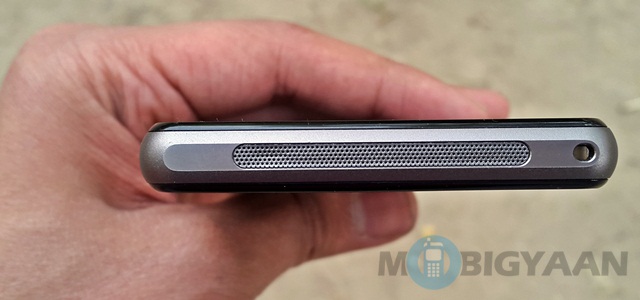 The Z1 Compact is blessed with a suave form factor and fits comfortably in the palm of your hand. There are no physical capacitive buttons on the Sony Xperia Z1 Compact, which is both good and bad – it enables one to easily use them in landscape mode, but  sometimes you end up looking for them when you need them.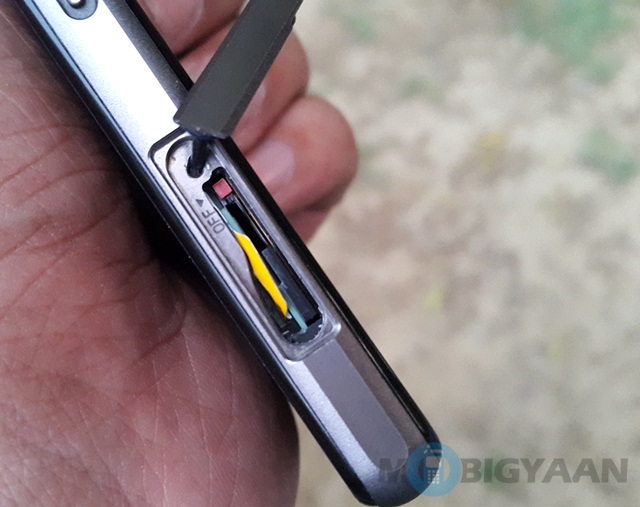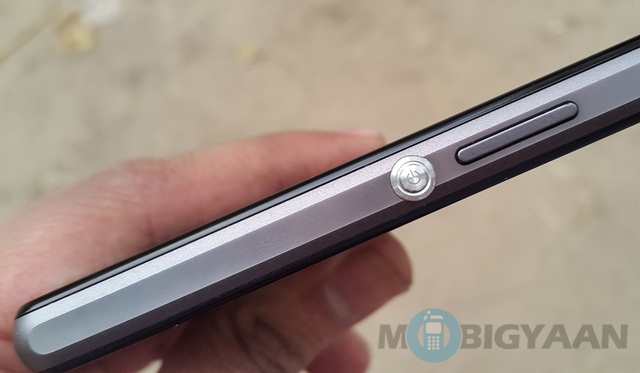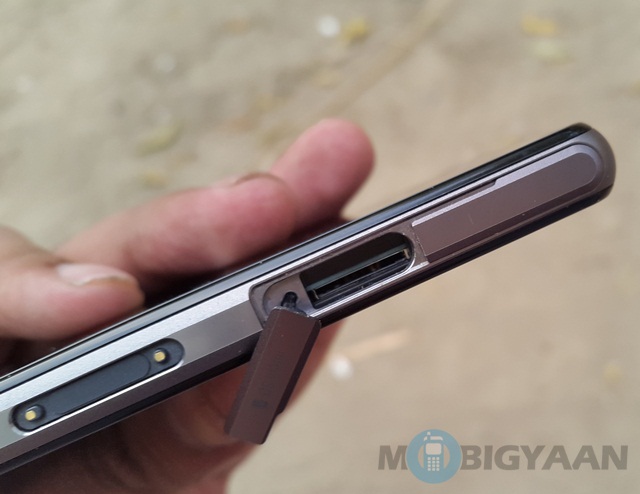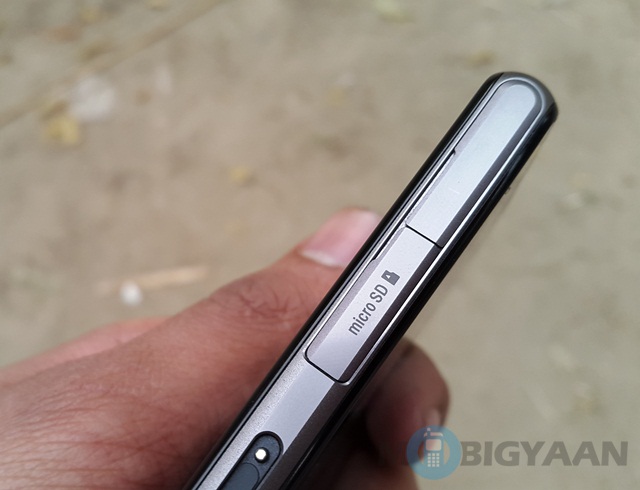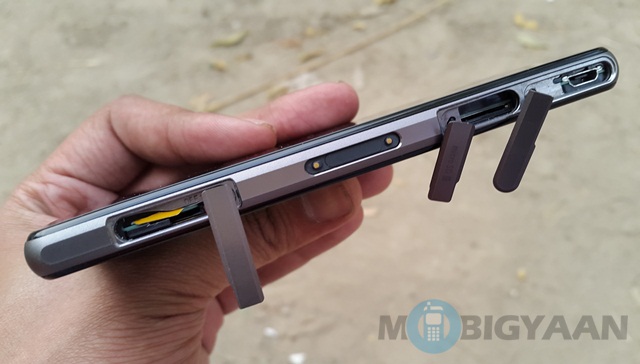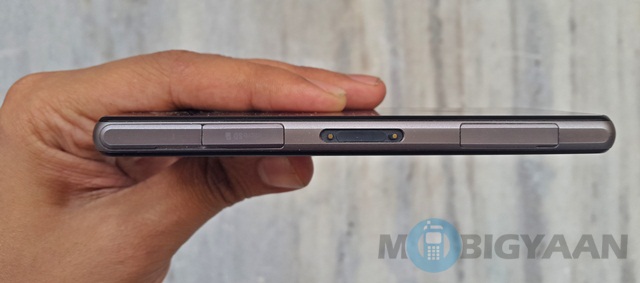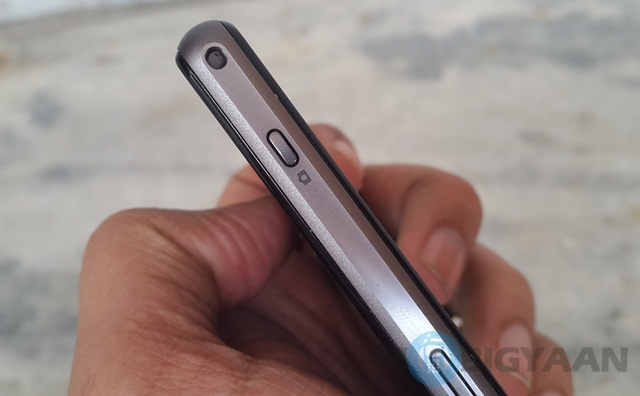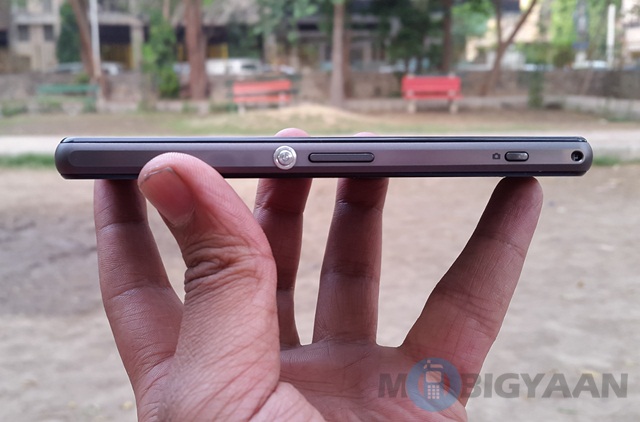 There is one small departure from the Sony Xperia Z1 in terms of the form factor – Sony has actually accommodated the MicroUSB slot, the MicroSIM slot and MicroSD slot on one side while the power button, dedicated camera button and volume rocker rest on the other side comfortably making the handset easy to use.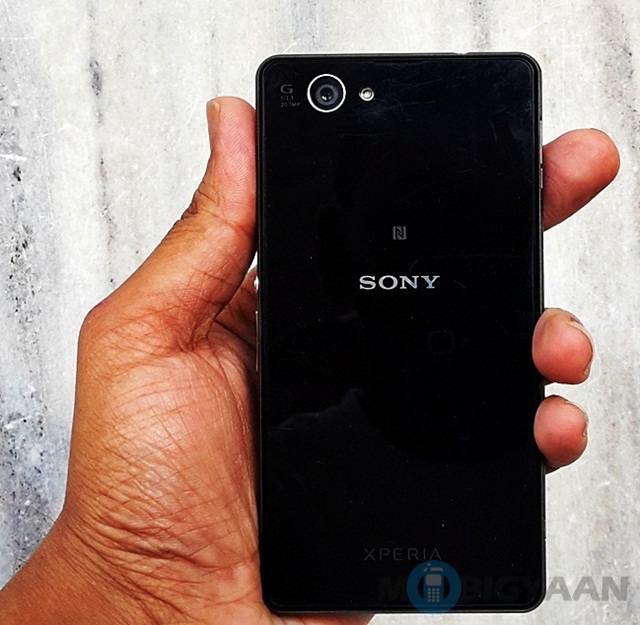 The back of the handset is made of smooth glass like stuff which brings me to my biggest complaint about the Sony Xperia Z1 Compact – it gets very easily scratched  on both front and back. I would advise you to cover up this handset in screen protectors and cases as soon as you lay your hands on it.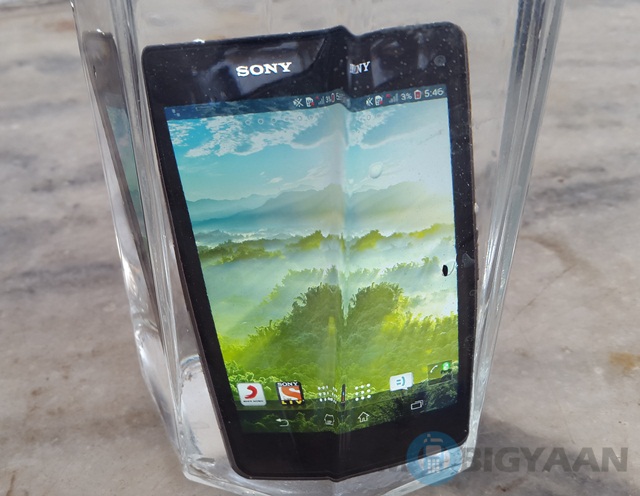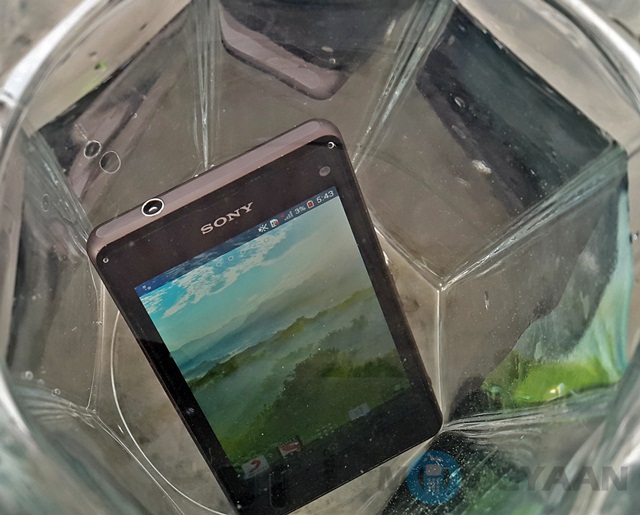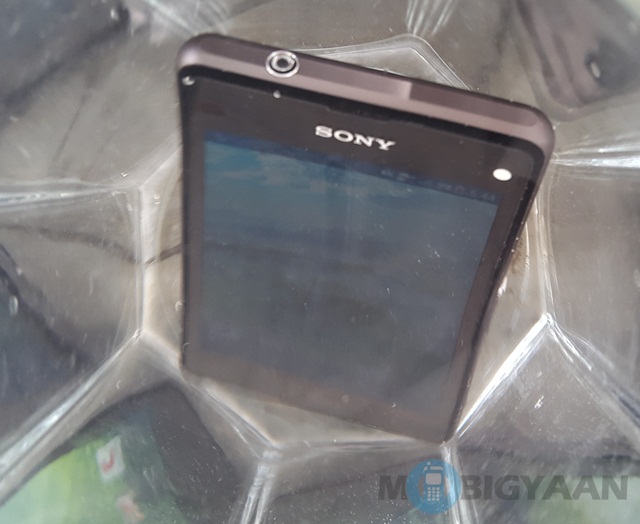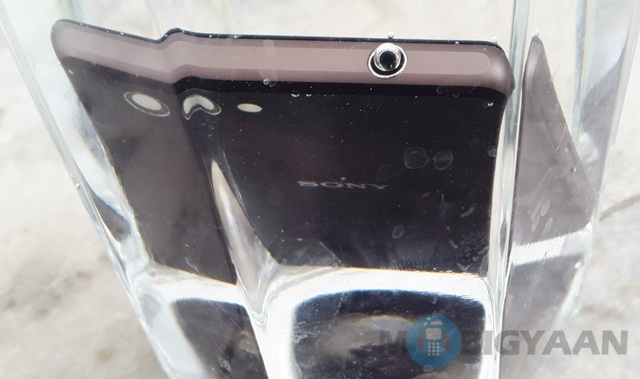 The handset is water and dust resistant and we did test it.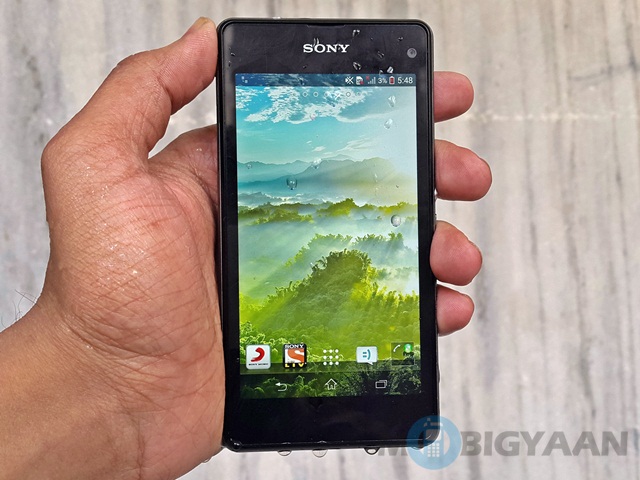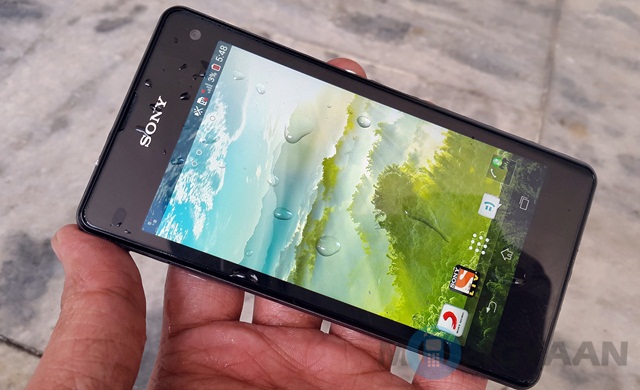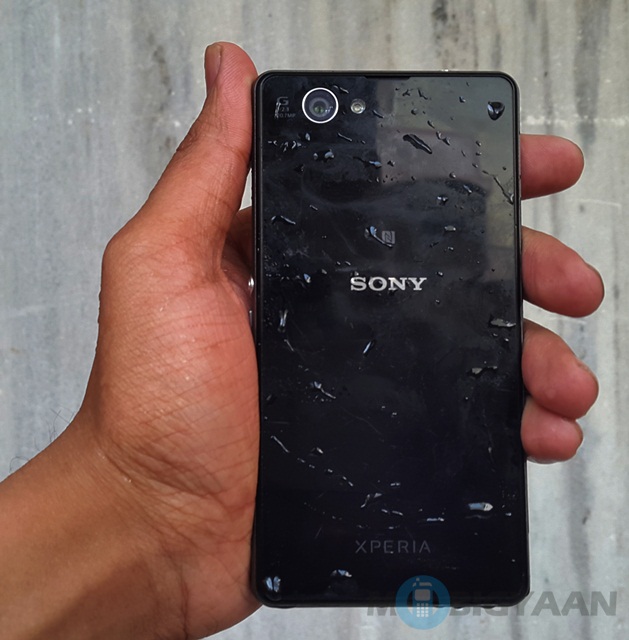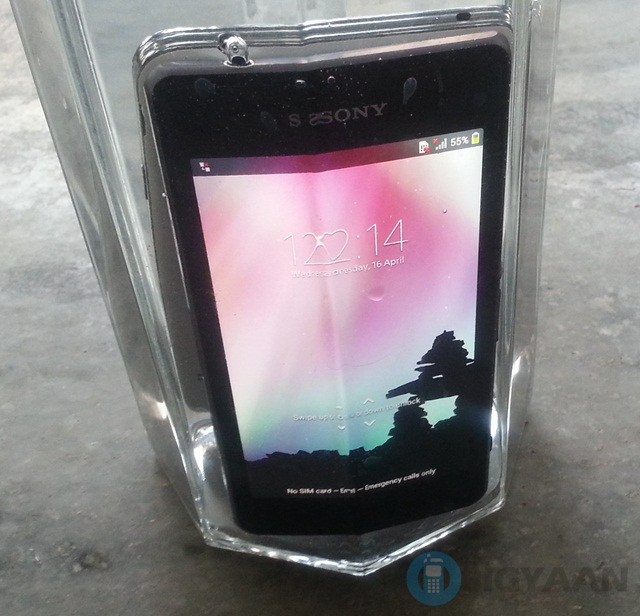 While the handset did stand water, it wasn't too usable when wet i.e. if you are out in the rain, you should rather get to a dry place and clean up the handset first. This is because it is IP55 certified, instead of IP67 certified one like the Samsung Galaxy S5.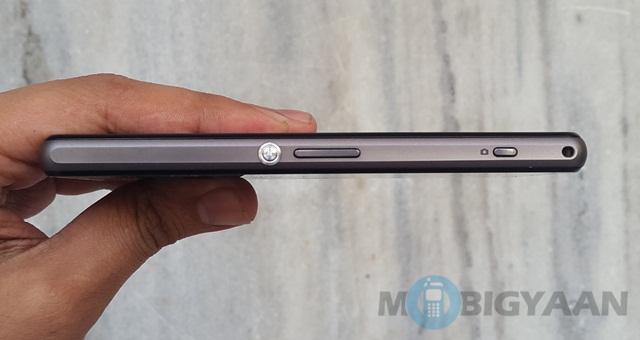 My favorite feature of the handset though is definitely that it is easy to hold – its shape is perfect for its size.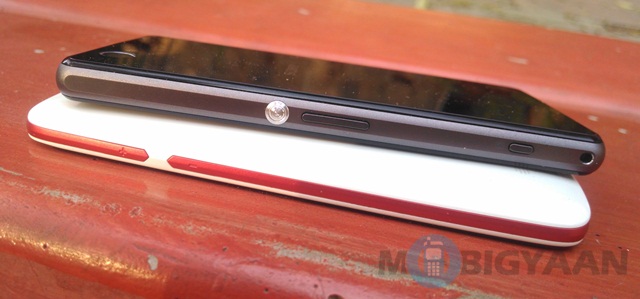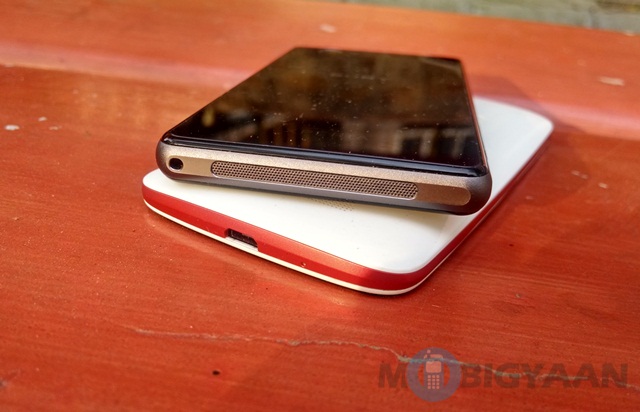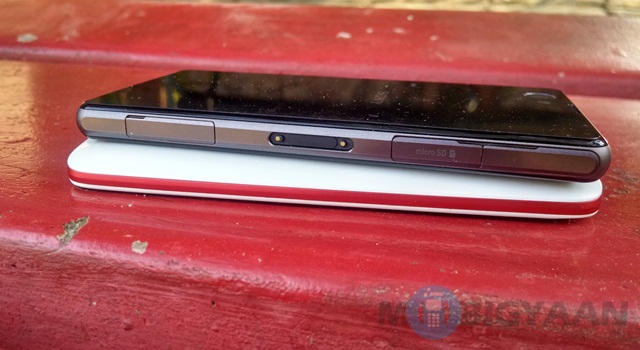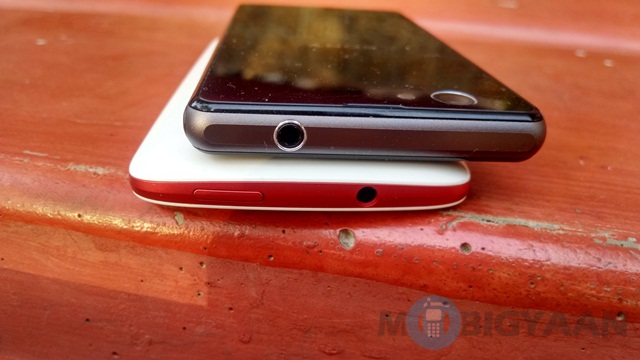 Sony Xperia Z1 Compact placed with HTC Desire 500 for comparison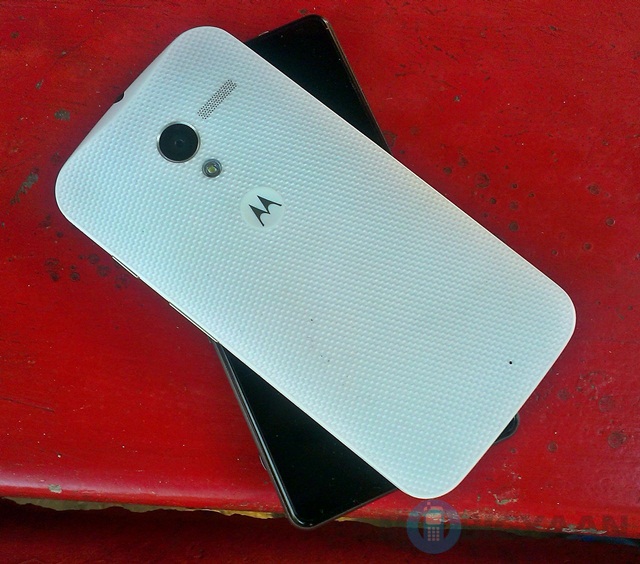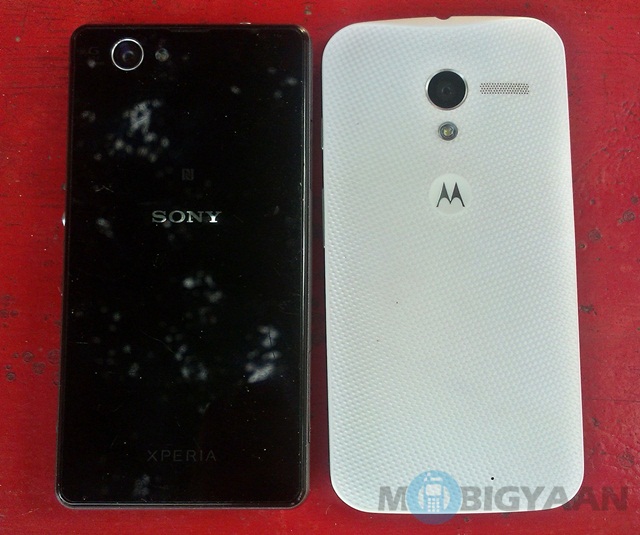 Sony Xperia Z1 Compact placed with Moto X for comparison
When compared to other handsets, it doesn't fare too bad either.
Display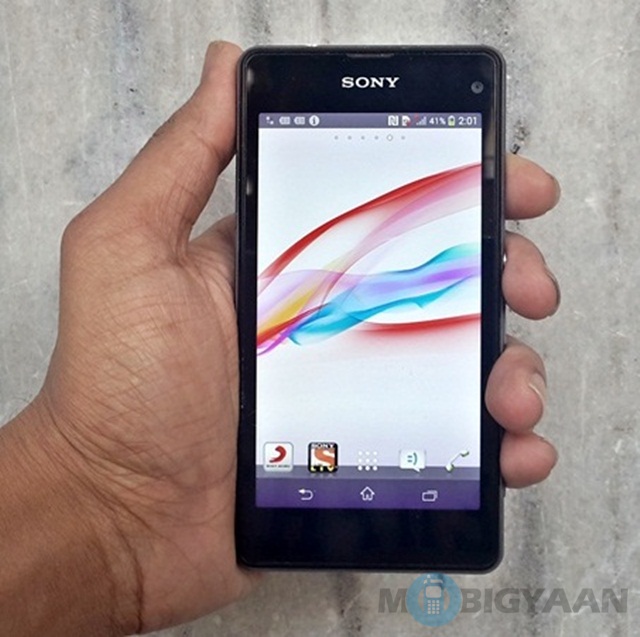 Unlike the Sony Xperia Z1, the Sony Xperia Z1 Compact doesn't come with a full HD display. It comes with a Sony 720p 'Triluminos' display with an X-Reality engine. Those fancy terms actually mean nothing to me.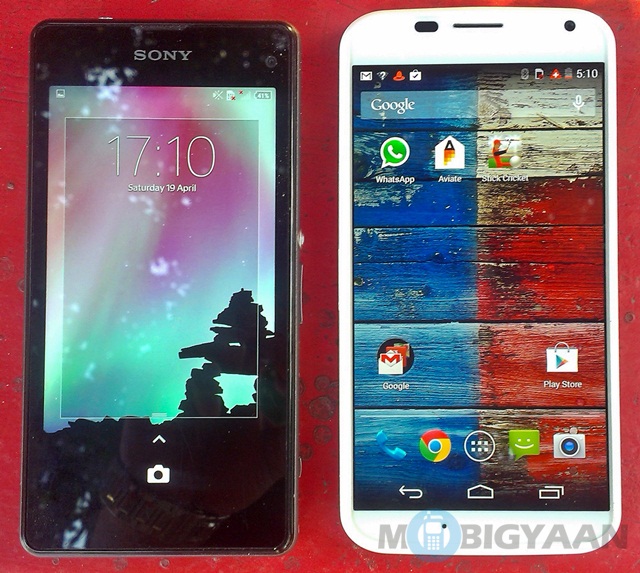 The truth with the display is that it is definitely a good display but there are better ones available – the Moto X for example, offers better color saturation and clarity. Looks like Sony has kind of repackaged last year's technology.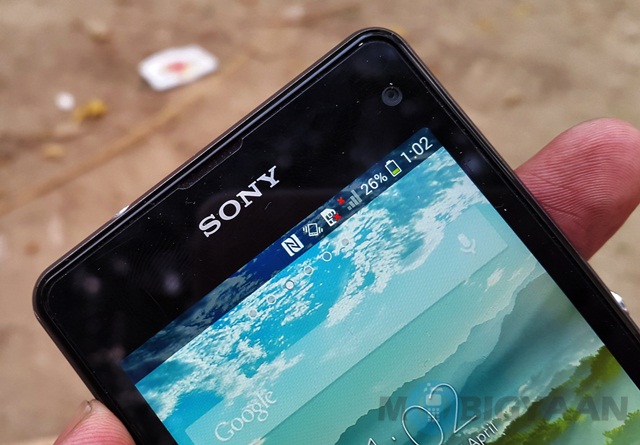 Too bad for Sony, the smartphone industry has moved much far ahead in the meantime and even lesser priced handsets can beat the crap out of Sony's display.
Add to that, the display is super-scratchy and definitely a little under-saturated when you turn it on full brightness. On the upside, it has some good viewing angles and is easily readable in sunlight.
Software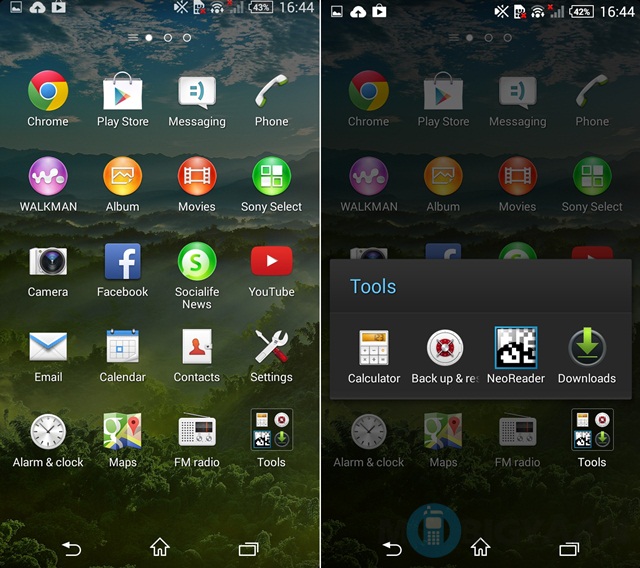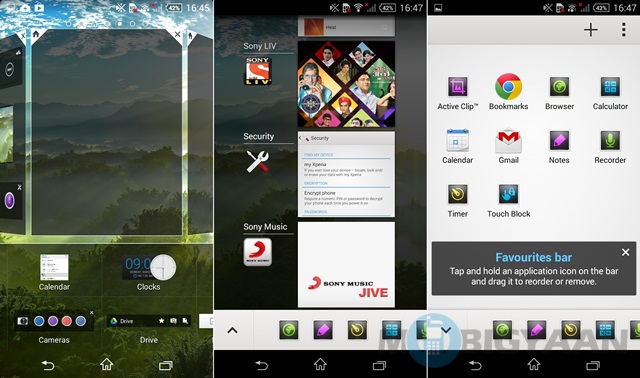 The Sony Xperia Z1 Compact offers Android 4.4.2, but it doesn't matter much because the phone is almost overloaded with Sony Xperia firmware. Don't get me wrong, there is surely a lot of stuff that you will love out here.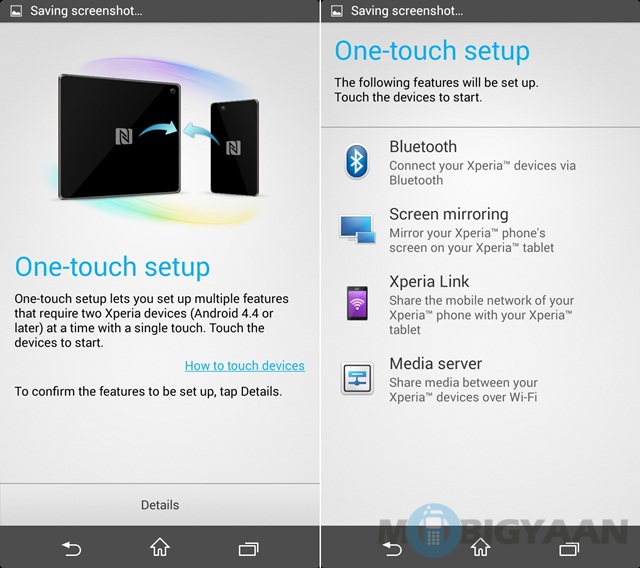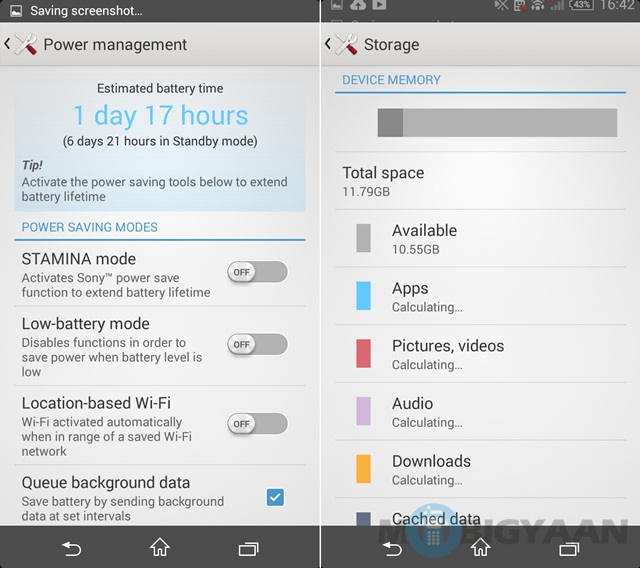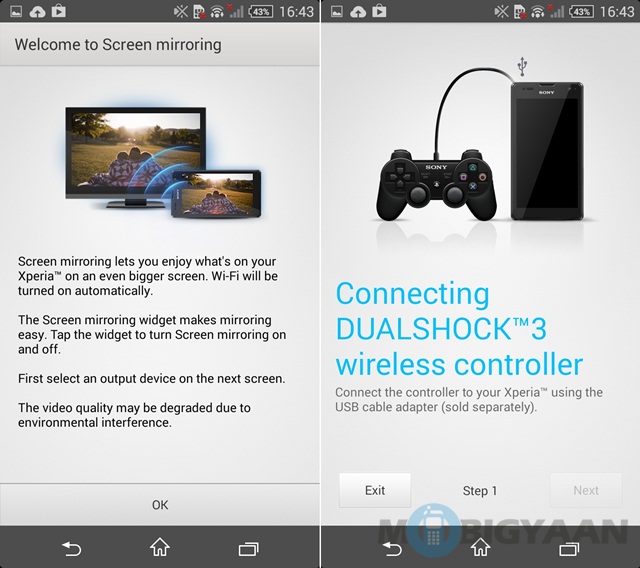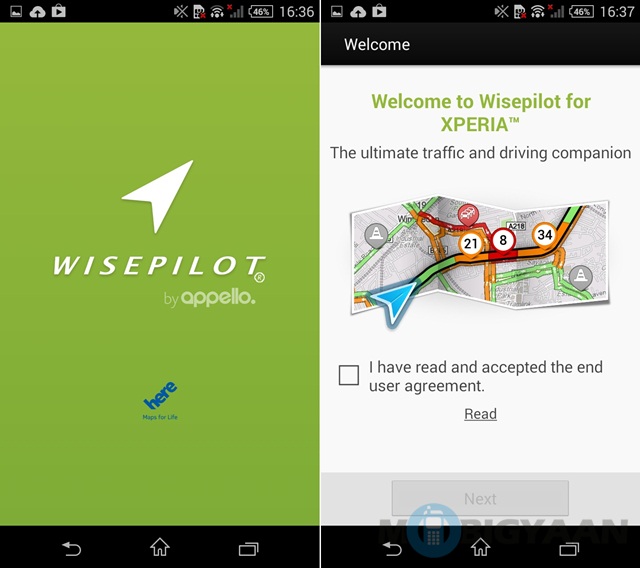 The thing with having such stuff on your smartphone is that while it works well and is even useful on many days, Google is actually putting in similar stuff with every Android update, which is where it gets tricky – what happens is that your phone gets two of everything for e.g. two mapping applications, which is never good for any smartphone. That being said, there is definitely some good stuff here in terms of software.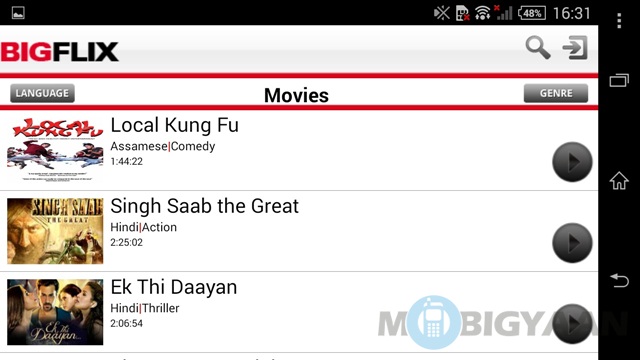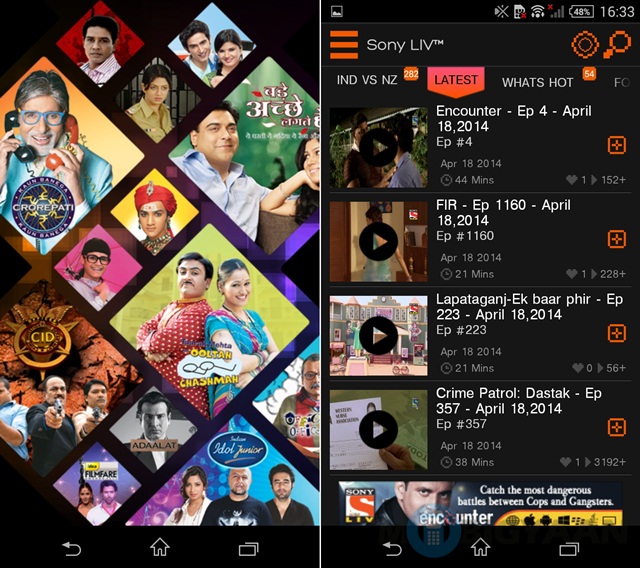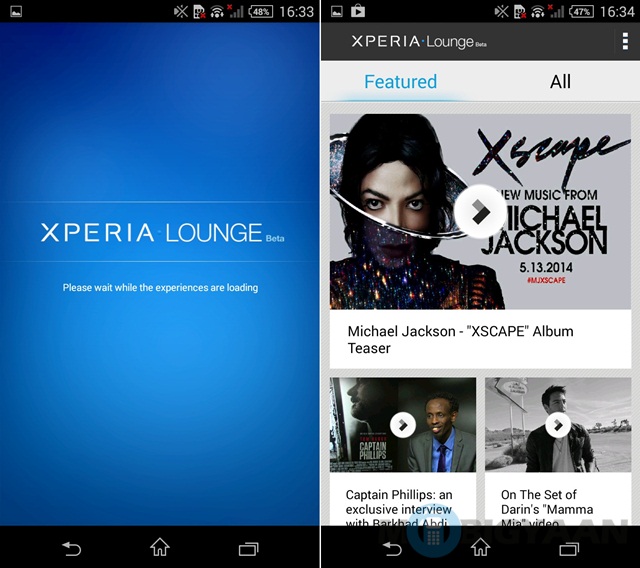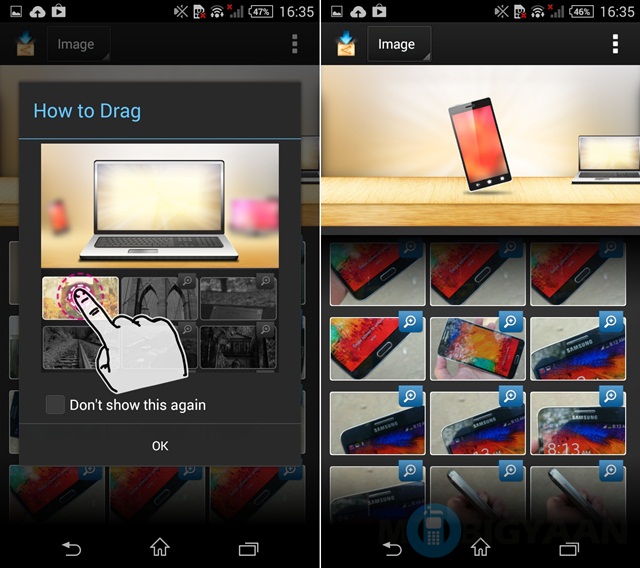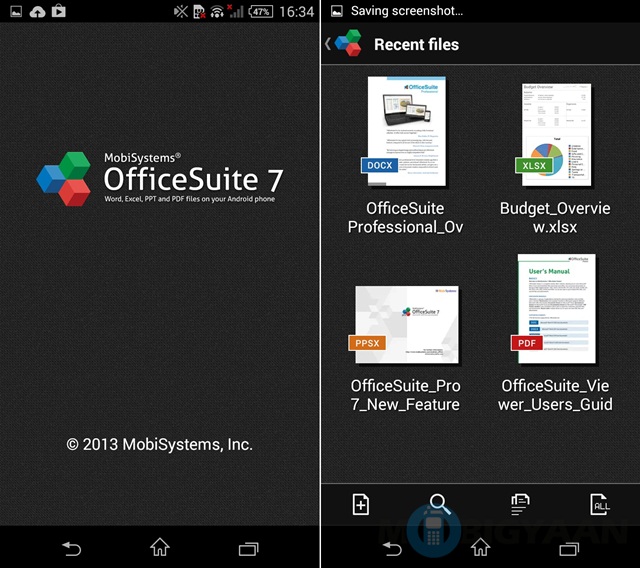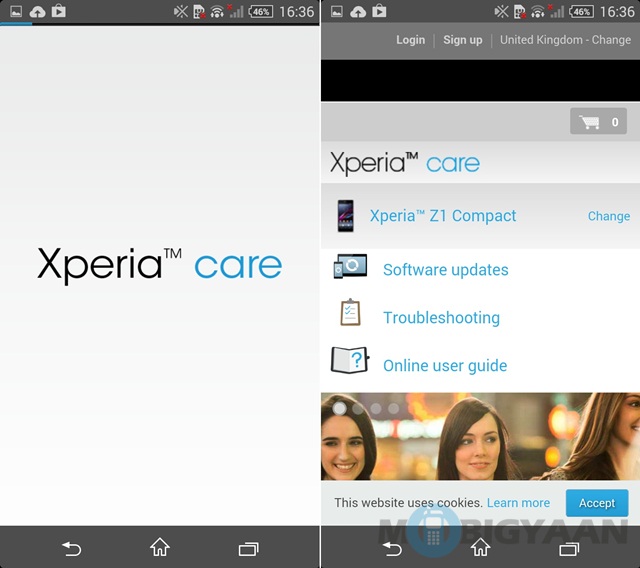 Sony definitely has some handy software on board, some of which works in an awesome manner. But all of these are last year's goodies repackaged. We saw all these on the Sony Xperia Z1, and there hasn't been any noticeable change in terms of software.
The software is top notch still, even if it isn't anything new.
Camera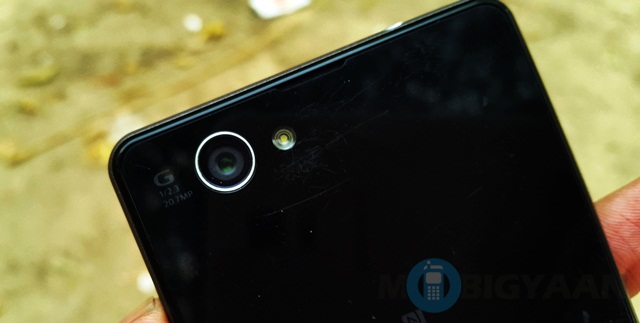 The 20.7-megapixel rear snapper is the reason you would actually invest 34K plus in the Sony Xperia Z1 Compact. The camera is the same as the flagship Xperia Z1, so you are definitely getting something for your money here. The soul of the camera is not in the megapixels – it lies in the camera app.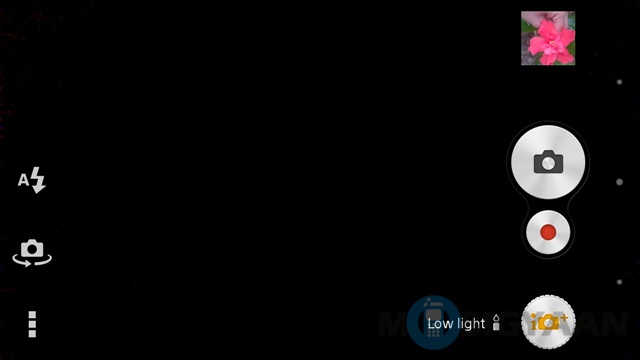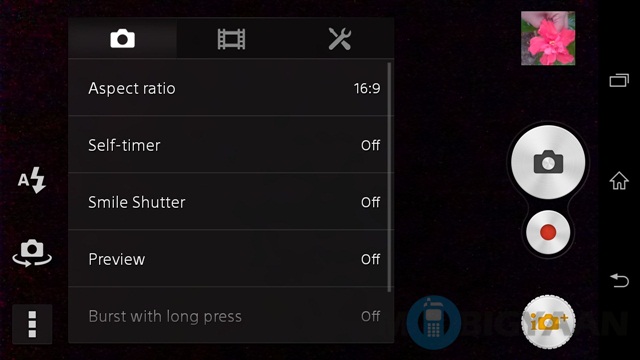 There are actually a lot of modes in tow.  You can choose Superior Auto for easy maneuvering, if you want to set other modes, you need to go to manual and determine what you like.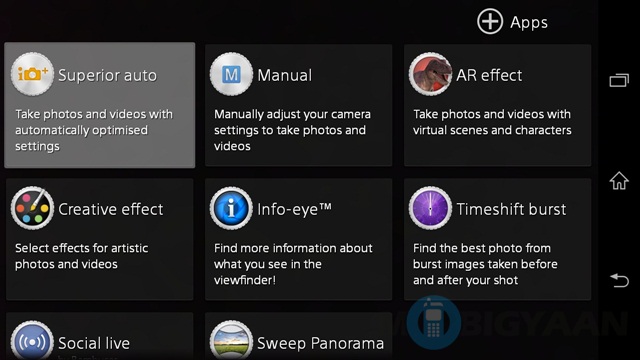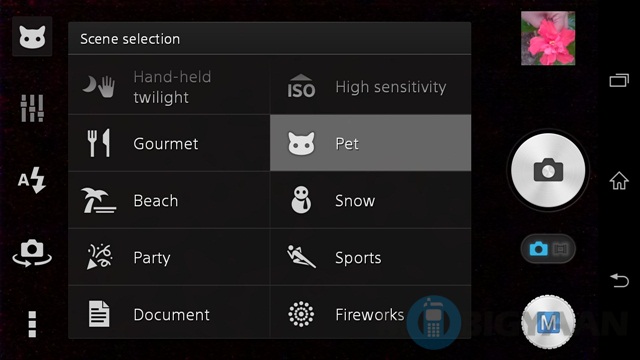 The modes function beautifully. Here are some examples: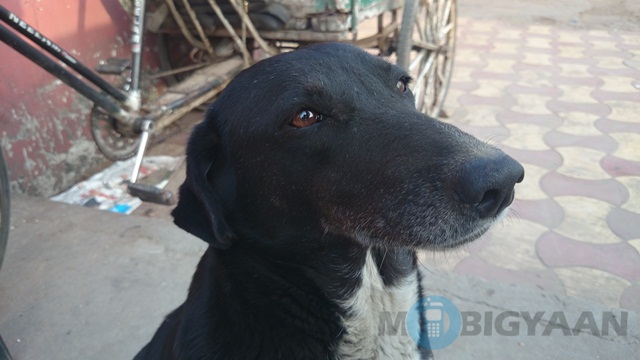 Pet Mode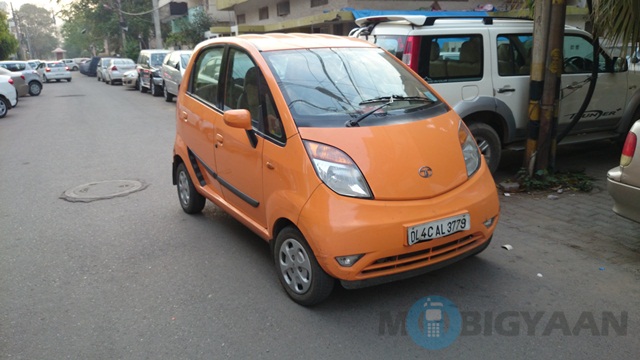 Beach Mode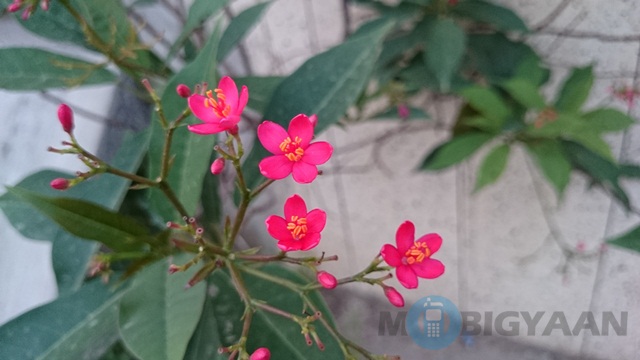 High Sensitivity Mode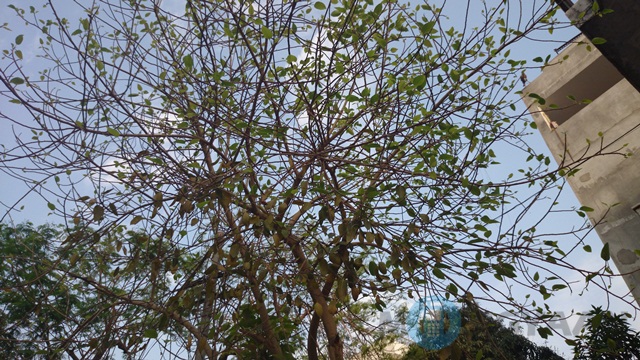 Soft Snap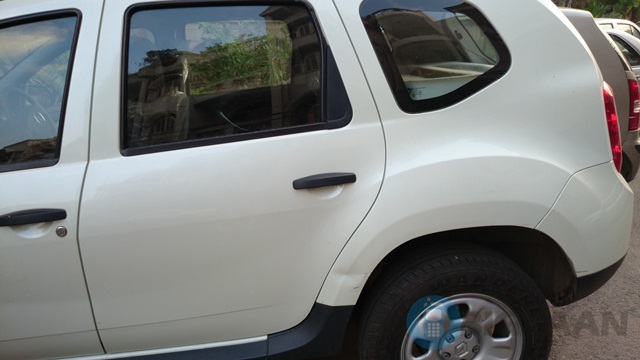 Backlight Correction HDR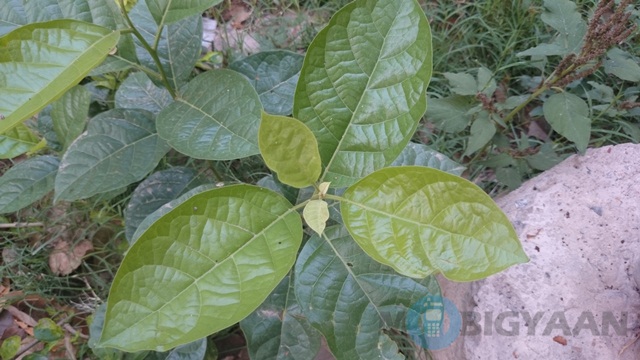 Document Mode
Snow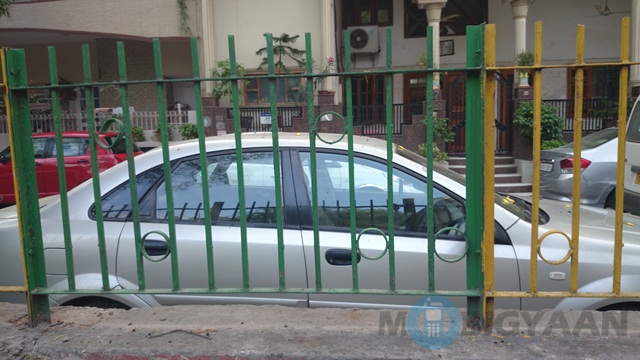 Party
I mostly prefer the Superior Auto Mode and it works well too.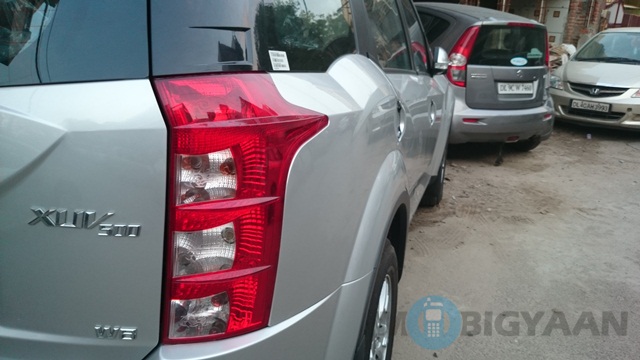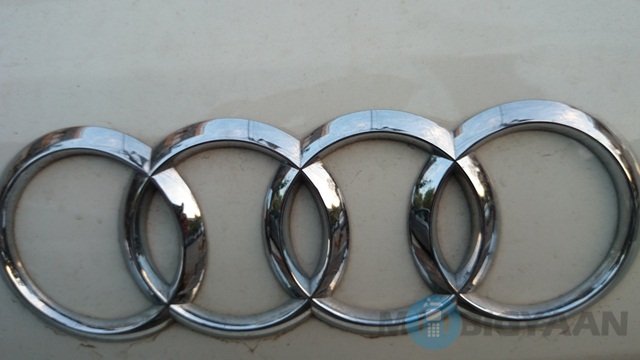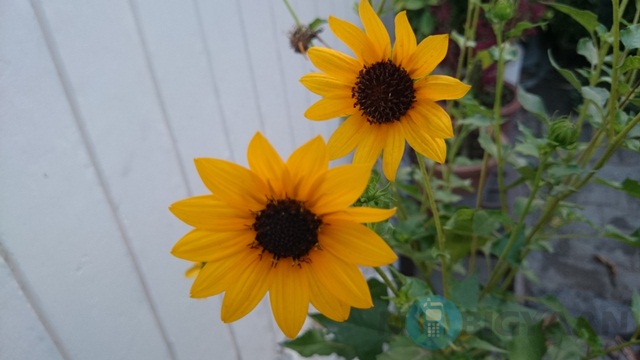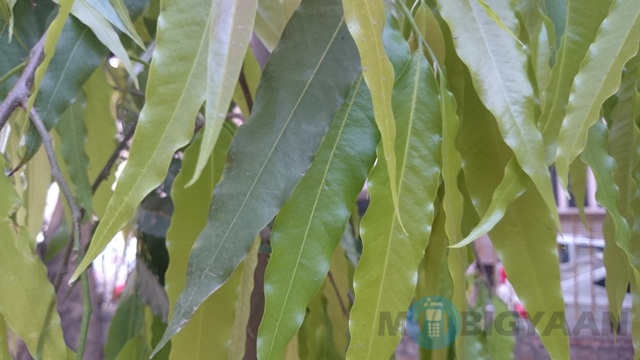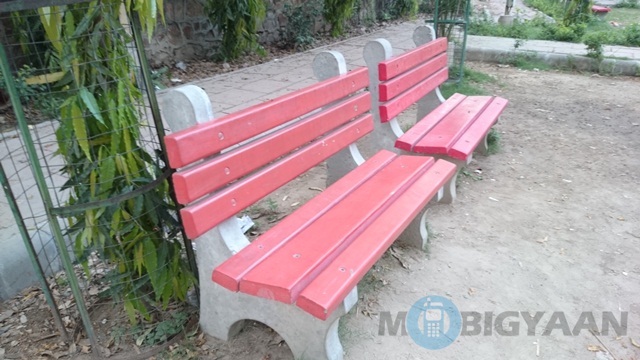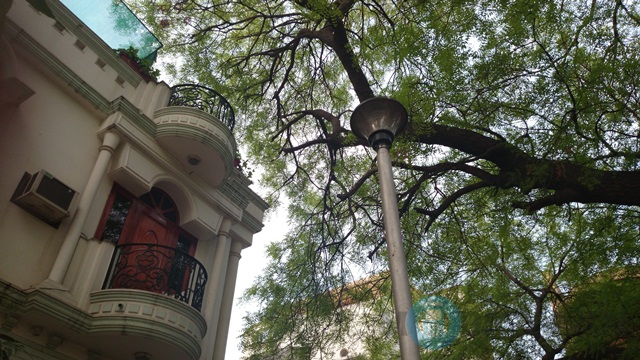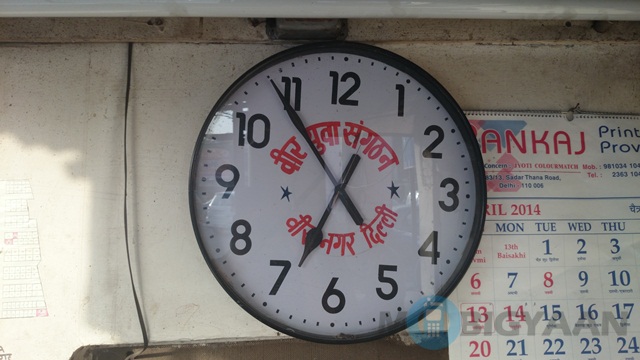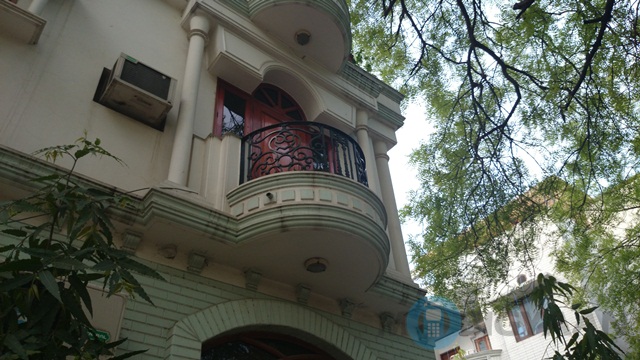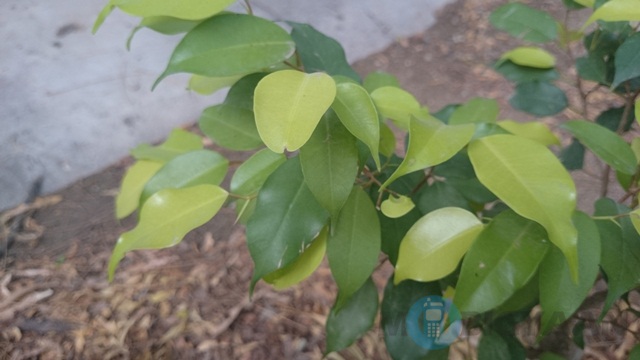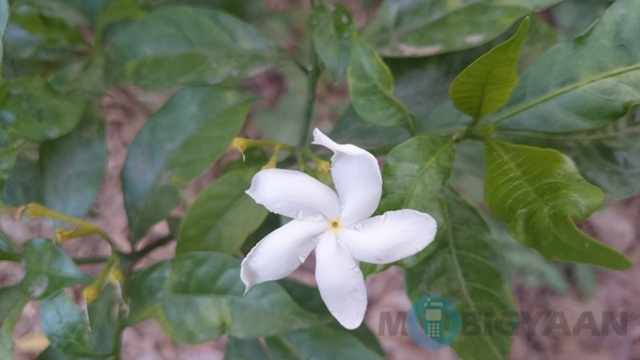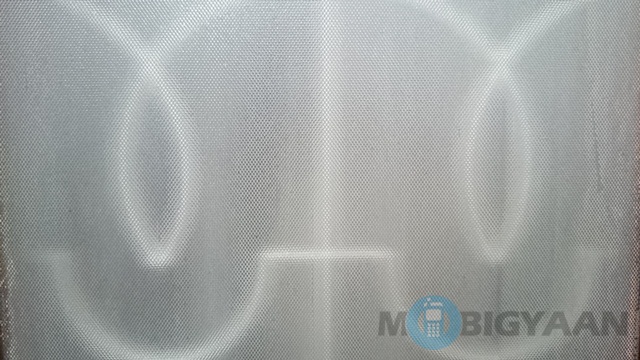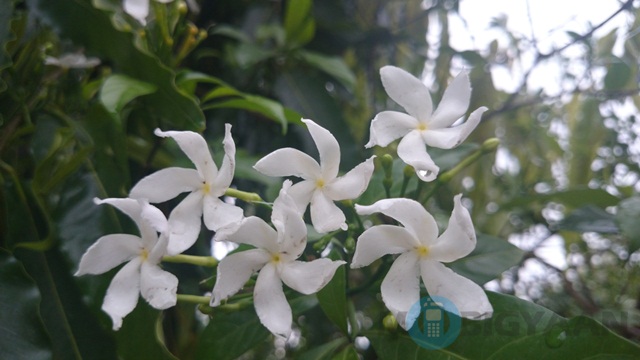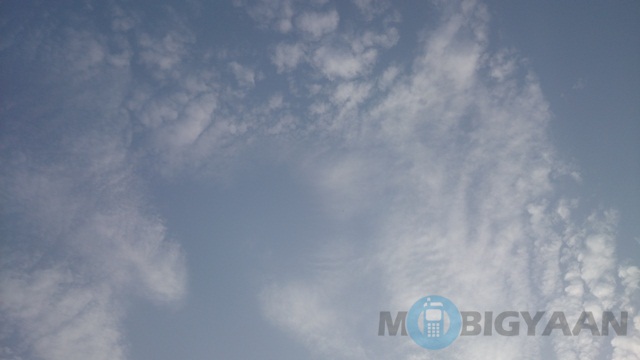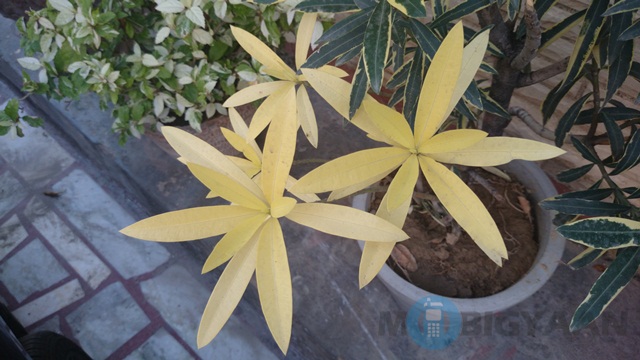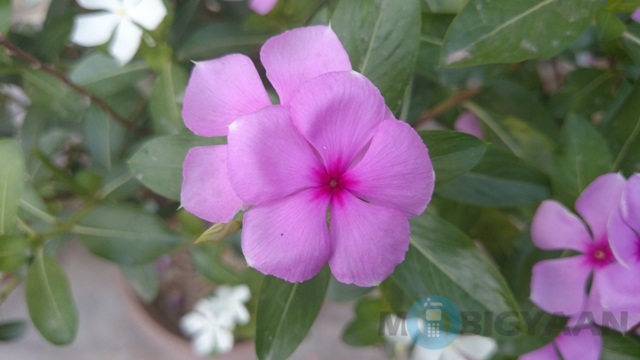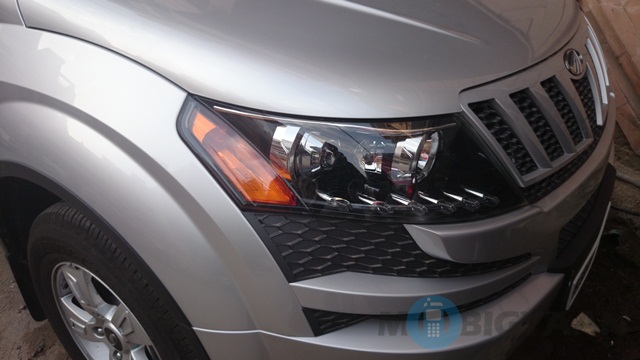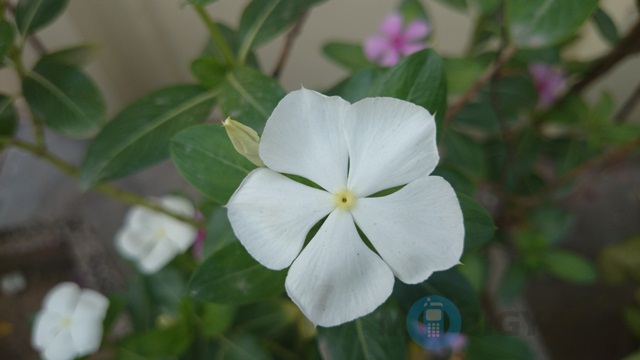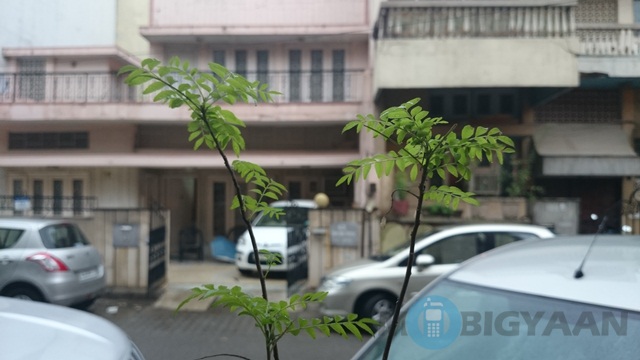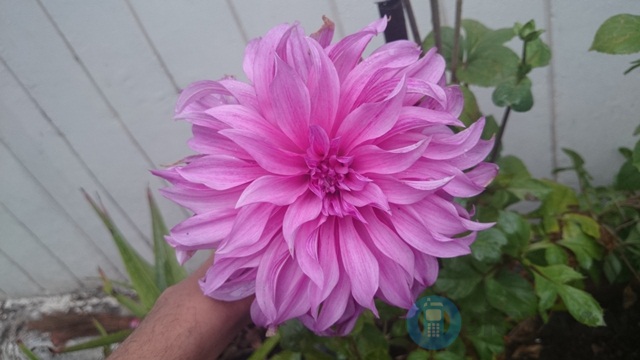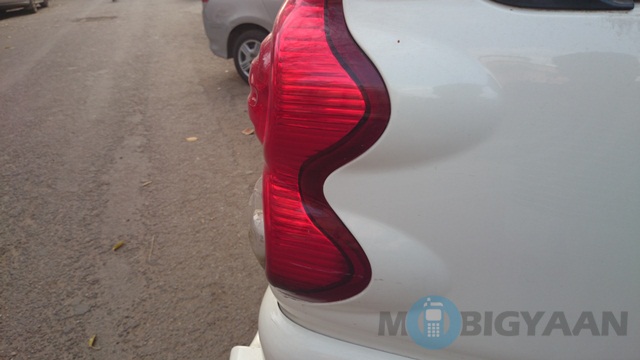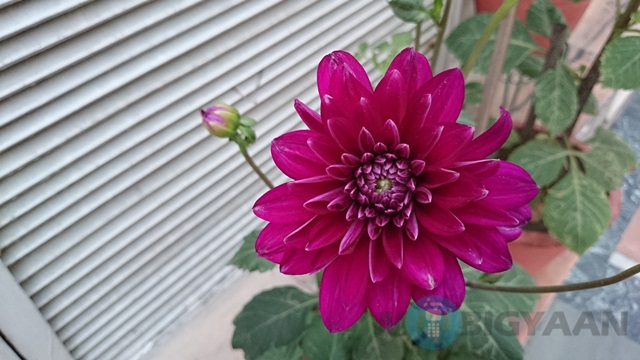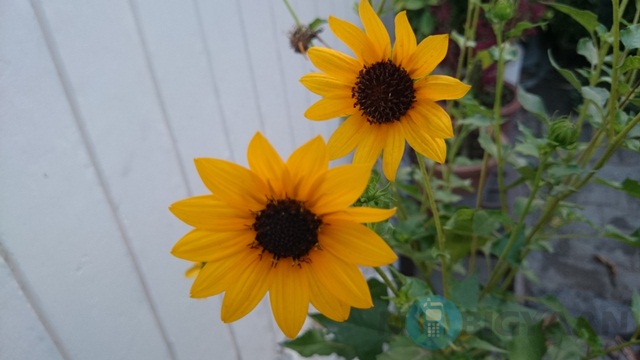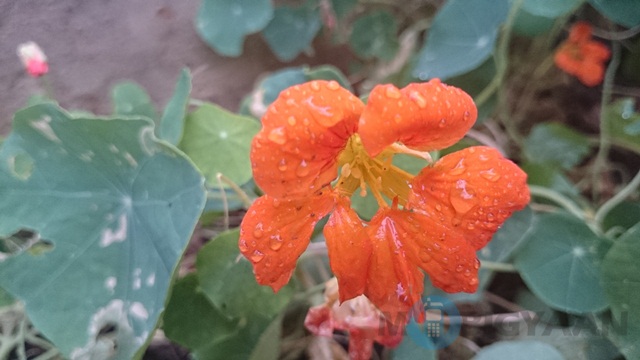 Two features that impressed me the most though, were definitely the AR mode the Pixlr Express camera editing software.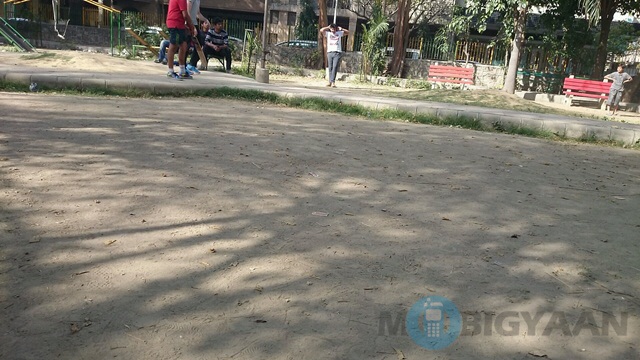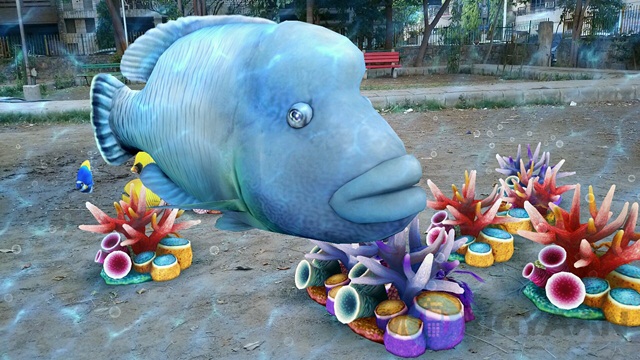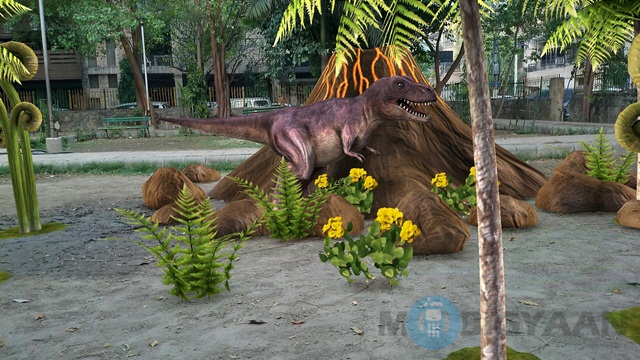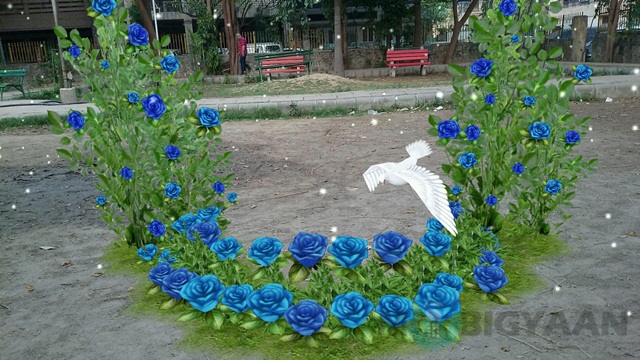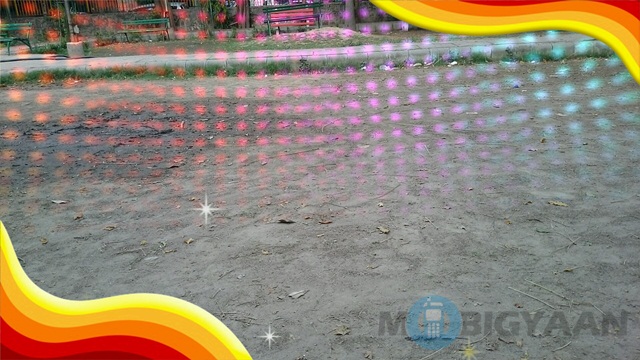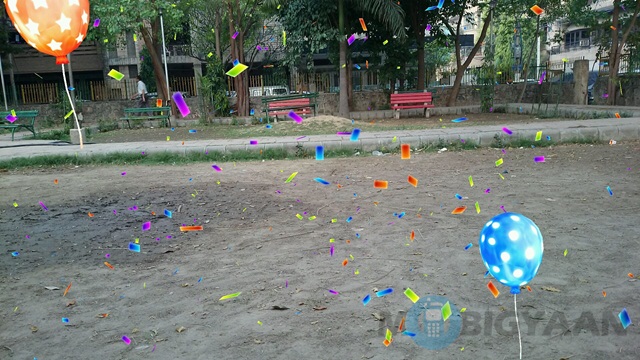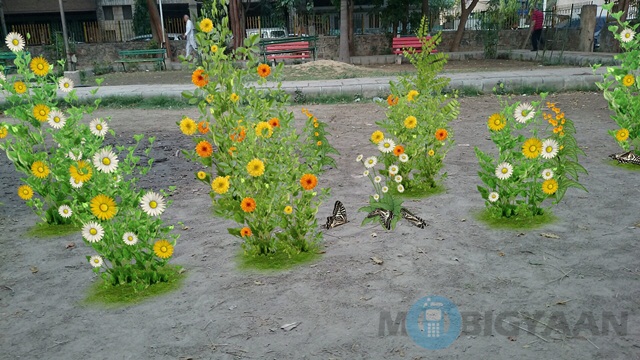 The AR Mode can transform absolutely boring settings into something phenomenal.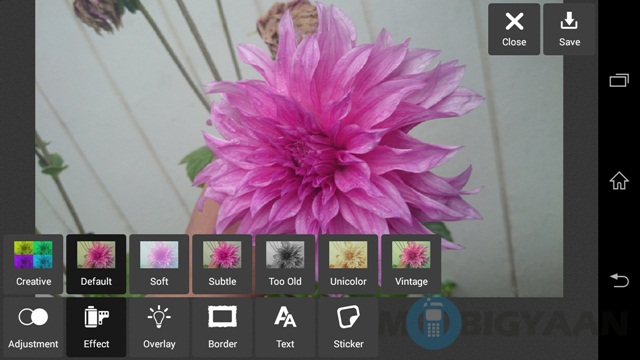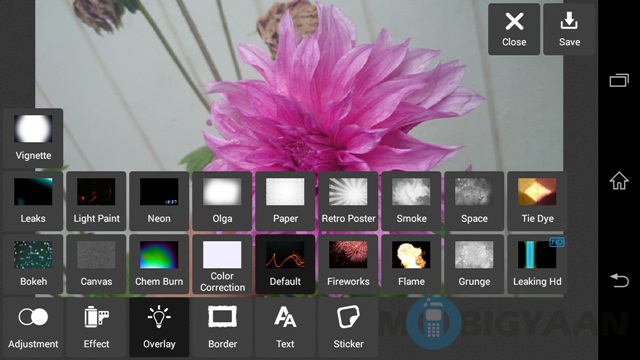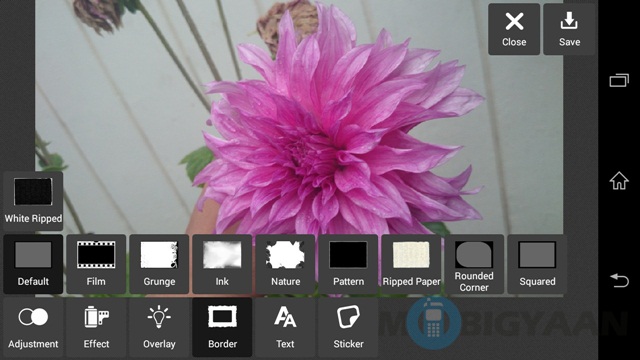 Pixlr Express offers more editing options than you can think of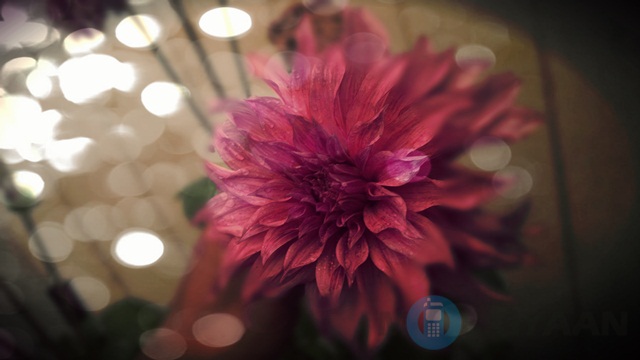 Here is something I came up with using it. 
The camera mostly works fine and the color saturation is quite good. What could do better is the light interpretation.
The thing is, that even though this is the flagship Sony Xperia Z1's camera repackaged and I can't totally fault it on specific grounds, smartphone camera tech has moved on too fast for this handset to catch up.
There are truly other cameras that outdo this one with lesser megapixels – the Samsung Galaxy S5's 16-megapixel ISOCELL for one, even the Nokia Lumia Icon's 20-megapixel snapper and not just that, I haven't even counted the HTC One M8's camera. (Even though these top the Sony Xperia Z1 Compact in price, but isn't camera the whole point of the handset?)
That punch, that clarity is lacking for a handset with a 20-megapixel cam. It seems like Sony, which has been generally awesome with its camera tech has kind of under achieved here. Maybe the camera could have been rated better if the Sony Xperia Z1 Compact could have been released earlier. But alas, its 20 plus megapixels not used well.
Performance and Battery Life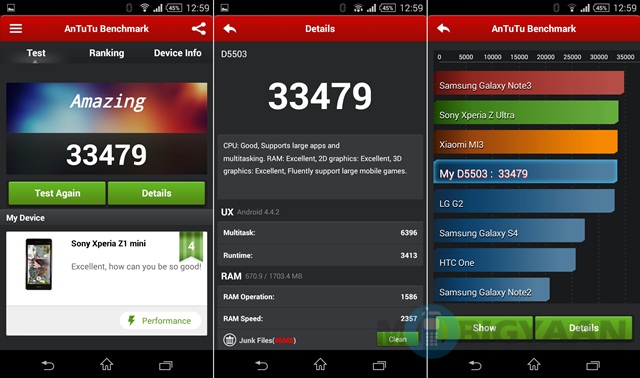 As far as performance and battery life on the Sony Xperia Z1 Compact is concerned, I would rate it above average. The credit definitely goes to the 2.2-GHz Snapdragon 800 processor and 2 GB RAM under the hood, besides which I would also put in a word for the 2300 mAh battery.
The Snapdragon 800 processor cannot be faulted and it works awesomely on this device. Gaming, high-def apps and all the other stuff. It performs amazingly on benchmarks and that is maybe the one thing about the Sony Xperia Z1 Compact stands out on. At 34K you get this flagship feature, which is cool.
When compared to other 'Mini' handsets, this one definitely tops them in terms of power. There is decent firepower on show – which is definitely needed to manage as much software as you got on the device and need I remind you, the 20.7-megapixel rear snapper.
Still, benchmarks and apps are not everything – the handset could have been better optimized, especially the display.
Verdict
The fact of the matter stands that at around Rs. 34,000, the Sony Xperia Z1 Compact is not priced too far from the flagship Sony Xperia Z1, which will stand up as its main rival, is a full HD Display and a 3000 mAh battery don't leave the consumer much choice, do they?
In my opinion, the Xperia Z1 Compact is priced a little too high for comfort. If you have that kind of moolah, there is such a lot to choose from. The camera which is the high point of the handset is now old. You might want to wait for something better, even the Sony Xperia Z2 which should offer you better features such as a Snapdragon 801 processor or, looking outside the Sony stable – the Nokia Lumia 930, which will come with a 20.7-megapixel snapper and a full HD display.
Pros
Excellent form factor
Awesome Camera app
Great Sony software onboard
Cons
No new features
Expensive Price tag
Super-scratchy
Old camera tech