LG Display introduces 5.3 inch full HD LCD display with 0.7 mm narrow bezels
Recently there has been a noticeable trend in reducing the bezels sizes of the smartphone to accommodate a larger display. LG has been one of the frontrunners in this area and now the company has introduced a new display with almost non-existent bezels.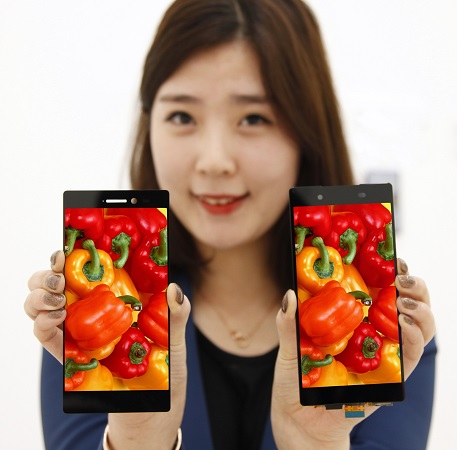 LG Display has announced that it has successfully developed a 5.3 inch full HD LCD panel for smartphones with a bezel of just 0.7 mm, which is touted to be the world's narrowest bezel. The company used the Neo Edge module processing technology and the world's first Advanced In-Cell Touch (AIT) technology to achieve the result.
Speaking about the development, Byeong-koo Kim, Vice President and Head of IT/Mobile Development Group, LG Display, said, "With the growing trend for large screen smartphones, customer demand for displays with a narrow bezel is increasing, because it enables users to enjoy the maximum use of screen area without compromising excellent grip and design. With this innovative product having many advantages, ranging from its narrow 0.7 mm bezel and high resolution picture quality to its slim design and touch-embedded solutions, LG Display will continue to lead the growing market for large screen smartphones, meeting the expectations of customers and users by enhancing the quality of devices."