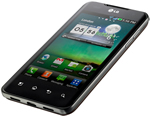 World's First and Fastest Dual-Core Smartphone is here, the LG Optimus 2X. The LG Optimus 2X's high-performance Tegra 2 processor makes for faster, smoother web browsing and applications and lets users multitask with virtually no screen lag. This is a treat for Android fans, it will be initially be released with Android 2.2 (Froyo) and will be upgradeable to Android 2.3 (Gingerbread).
Developed by graphics processor powerhouse NVIDIA, the dual-core Tegra 2 system-on-a-chip found in the LG Optimus 2X runs at a clock speed of 1GHz and boasts low power consumption and high performance for playing video and audio. LG claimes that  users will experience faster web browsing and smoother gameplay compared with single-core processors running at the same speed as well as instantaneous touch response and seamless multitasking between applications.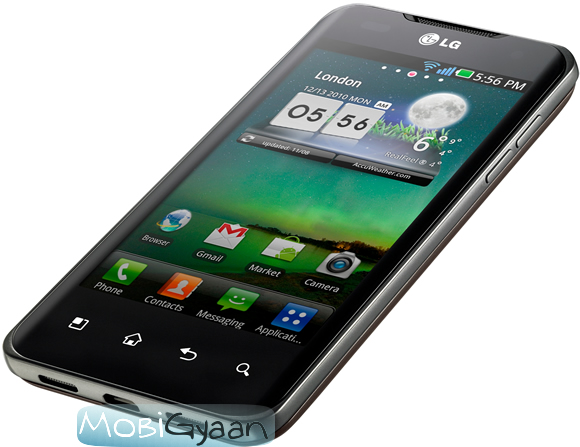 The LG Optimus 2X offers 1080p HD video playback and recording with HDMI mirroring that expands content on external displays to full HD quality. The LG Optimus 2X can connect wirelessly to any DLNA (Digital Living Network Alliance) compatible digital device such as HD TVs for a console-like gaming experience taking full advantage of the phone's HDMI mirroring, accelerometer and gyro sensor. The smartphone also includes both rear- and front-facing cameras, microSD memory expandability, Micro-USB port and a hefty 1500mAh battery.
The LG Optimus 2X will be available in Korea next month with countries in Europe and Asia to follow. Price details are not yet revealed.
Let us know what do you think about World's First and Fastest Dual-Core Smartphone – LG Optimus 2X