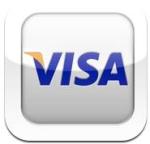 Visa, the credit card major launched their app for the iPhone recently. The app is available for free in iTunes Store [link] and allows users to access over 50 merchant offers Visa has partnered with in the United States, helping them save money on every-day purchases.
These include retails like Planet Hollywood and Hardrock cafe which will automatically deliver offers and other promotions directly to Visa's customers through the iPhone app.
The app also has a Locator on it, which with the help of GPS, shows you the nearest ATM on your map while you're in need of money and also the shops nearby where you could possibly get one of your exclusive offers redeemed.
"Merchants are looking for new and more efficient ways to reach customers, while budget-conscious consumers expect a more rewarding and convenient shopping experience," said Bill Gajda, Head of Mobile at Visa Inc. "The Visa Mobile application meets the needs of both merchants and consumer and brings one of the most trusted brands in payments to the iPhone."
The application's functionality isn't that great right now, but it indeed does mark the beginning of a mobile era where every banking/payment chains are going the Smartphone way.