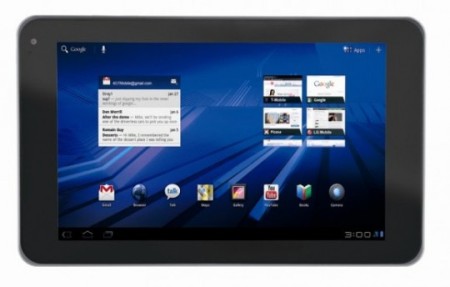 The year 2011 has been considered to be the year of tablets. CES 2011 indicated the same where almost every company was found unveiling their own. LG kept the surprise secret and  announced one of the most anticipated release which they named as 'LG Optimus Pad' in MWC. LG Optimus Pad has some of the most advanced features than any other tablet yet to be released in the market. It comes packed with  8.9-inch display for one-handed portability and uncompromising viewability, a departure from the trend toward tablets featuring 7- and 10-inch screens. 

It is powered with Android's honeycomb OS , dual core NVIDIA Tegra 2 mobile processor for better performance and the world's first tablet to feature a 3D camera in a tablet. Beside the 3D content , it allows users to shoot HD videos at 1080p decoding. It also represents the instances of partnership between LG and the leader of visual computing NVIDIA. 

Easy Portability, Ideal Viewability 
Being a tablet with a display size of 8.9-inch 1280 x 768 WXGA resolution , it is one of the most portable tablet we have ever seen. It easily fit in one hand , easy to carry and slips in a briefcase conveniently.  With 15:9 aspect ratio, the LG Optimus Pad allows users access to the full range of applications in Android Market.

Powerful, Fast and Versatile Platform 
It has been powered with Android's Honeycomb which is the latest operating system mainly optimized for tablets. It has Dual core 1GHZ NVIDIA Tegra2 processor to double the user experience. Now surf web even faster , multitask like never before and enjoy multimedia content very smoothly. 

Haven for Multimedia Enthusiasts 
The first ever 3D camera on a tablet is the clear indication of a rich multimedia device. Now you can share the 3D enabled HD video at 1080p to YouTubeHD or watch them directly over HDTVs without minimizing the quality. Business users will appreciate the product as the front video camera will let you do the video conferencing. Serious and casual gamers alike will delight in the wide collection of console-quality games available through the Tegra Zone app that runs seamlessly on the LG Optimus Pad. 

The LG Optimus Pad will begin shipping in local markets starting in March.