It seems LG is not in any mood to compromise when it comes to its mobile smartphones. First the company launched the LG Optimus Vu which is a 5 inch giant competing directly with Samsung's Galaxy Note and now LG is looking to target Apple.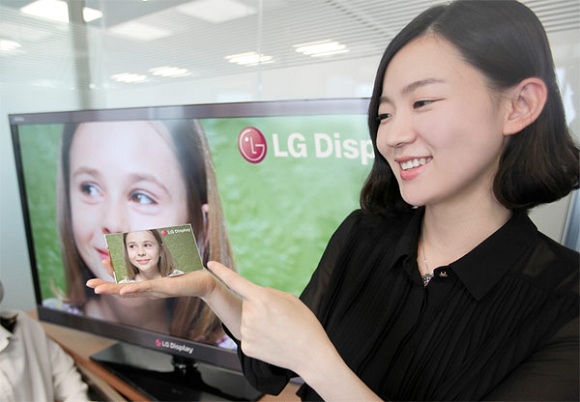 We all know how much Apple Fanboys love the Retina Display on their Apple devices but now, LG is all here to take on the Cupertino giant with is 5 inch Full HD LCD panel which would go on to feature a screen resolution of 1920 x 1080 resolution. 

Thus the 1920 x 1080 resolution results in a 440ppi (Pixel-per-inch) which is 72 percent more than that of the Optimus Vu and a third more than the display of the iPhone 4S. With 16:9 widescreen aspect ratio, the panel is also 0.5 inches larger, 2.2 times denser in pixels, and 1.3 times more advanced in ppi than the preceding 4.5″ panel at 329ppi and 1280×720. Thus LG is bringing the Full HD TV quality to a smartphone near you. 
 
This panel is a variant of IPS known as Advanced High Performance In-Plane Switching (AH-IPS), which would boast wide viewing angles; fast response times and improves brightness efficiency. The 5 inch full HD LCD panel is expected to be released in the second half of 2012.