LG has revealed a new device which marks its entry to the "ph-ablet" category. The LG Optimus Vu is a 5 inch device which has a 4:3 aspect ratio. The device has made an appearance on video and device does seem pretty sweet with sharp looks.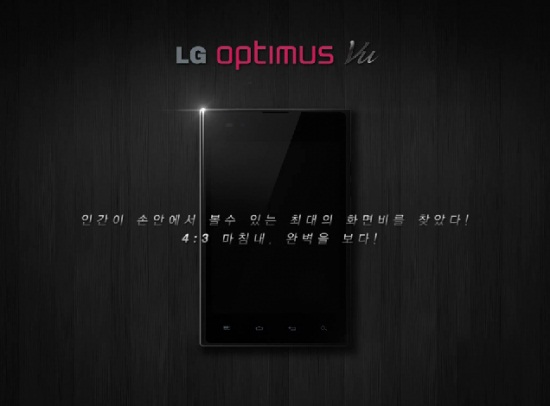 The video doesn't reveal any specs, except the looks, but sources do have some un-official specs.

The handset is presumed to have a 1024×768 display, a 1.5GHz dual-core Qualcomm WPQ8060 processor, 1GB RAM, 8GB of ROM, and an 8MP camera. The video reveals some buttons and ports including a USB port, 3.5mm audio jack, volume rocker keys, also some round buttons on top that look like screws. The device also has four capacitive below the screen which seems odd as almost every new Android is shifting to ICS which has only three main functional keys.
Check out the short video below and tell us what you think of device.