LG to launch its very own voice assistant called Quick Voice
It seems that it's all about voice recognition/assistant apps now. After Apple's Siri and Samsung's S-Voice, LG has announced its very own personal voice assistant app called Quick Voice.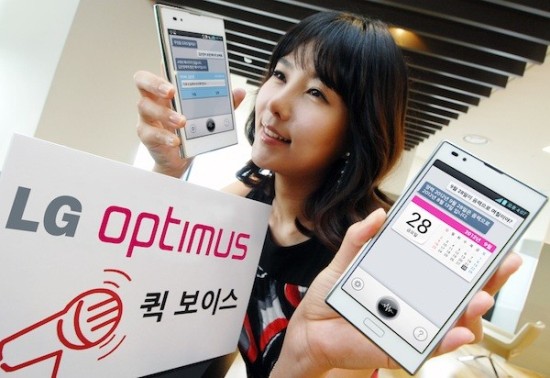 LG has launched the Quick Voice app in Korea and it manages to pull off similar tricks as Siri and S Voice. It allows you to open apps send texts, make calls, set alarms, check for stock prices and search the web by simply talking into the app.

The app is said to arrive on international LG Optimus devices via a software update somewhere between the end of June and July. Now there is no confirmation as to what all Optimus devices will get the Quick Voice app, but we believe that the high-end and newly released smartphones will be lucky enough to get it.

We'll keep you updated if there is more development on the Quick Voice, so stay tuned.