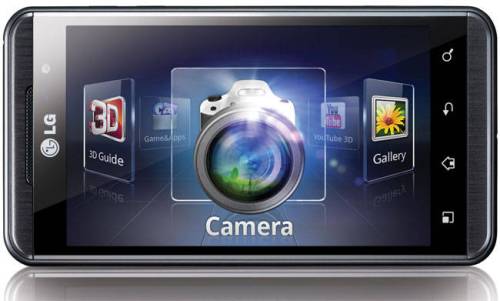 LG Electronics is in high gear to expand its 3D portfolio on smartphones. The company will be demonstrating the world's first OpenGL-based 2D to 3D game conversion engine available on a smartphone platform.  The 3D Game Converter will be included in the first Maintenance Release (MR) of the LG Optimus 3D smartphone starting this October.
The 3D Game Converter will be a huge benefit for both game developers and smartphone users. Companies will now be able to offer 3D versions of their existing 2D games without major investments. Smartphone users, on the other hand, will gain the benefits of being able to convert their 2D games into 3D effortlessly.
The company has already filed several patent licenses in major countries such as the U.K., Germany and the U.S. for technologies embedded in the 2D-3D game conversion feature. (Apple should read this line)
"Our Game Converter is a major breakthrough for this industry," said Dr. Jong-seok Park, President and CEO of LG Electronics Mobile Communications Company. "Mobile gaming is a huge trend on the cusp of massive growth and LG is determined to be the de facto leader in this space."
After installing the 3D Game Converter is installed, users can enjoy 3D on previously purchased 2D games (OpenGL-based and landscape mode only) simply by activating the 3D Game Converter. Games can be switched back to 2D just as easily. When a user opens a 2D mobile game through the 3D Game Converter, the program automatically scans the game to see if it is listed among the 2D mobile games optimized for 3D conversion. If the game has been optimized, it will be converted into 3D using default visual settings. Unlisted OpenGL-based 2D games can still be converted to 3D by adjusting the settings manually. Optimized settings for approximately 50 2D games will be available by October, with 50 more to be added by year's end.
"Far from being a gimmick, LG's 3D Game Converter automatically recognizes the depth information based on the location of each object and separates the 2D graphic images for each eye," explained Dr. Henry Nho, LG's 3D Technology Evangelist. "Using the existing depth information, the 3D Game Converter generates two different images — one for the foreground and one for the background. It then uses a thin film called Parallax Barrier on the display to show the left image to the left eye and the right image to the right eye, creating an illusion of visual depth."