While LG Display just unveiled the 5.5 inch Quad HD display panel for their upcoming flagship, LG has now unveiled the LG UX 4.0.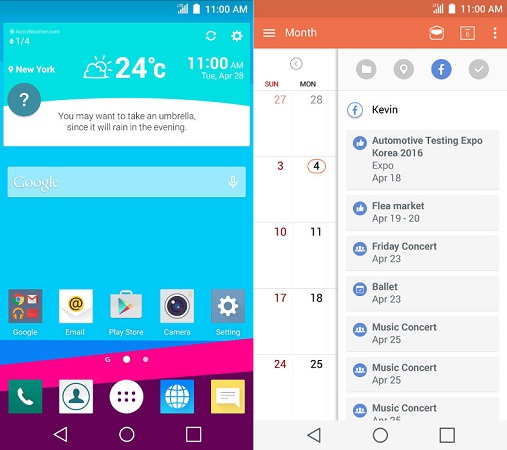 LG has introduced the new LG UX 4.0 for the upcoming flagship LG G4 smartphone, which is expected to be unveiled on April 28. The UX, which is based on the Android Lollipop version, would have easy-to-use interface and offer high level of functionality through user settings. Other new features include Quick Shot, Expert Mode in Camera, new gallery, Smart Alerts and more.
The LG UX 4.0 brings in Quick Shot which can be used to capture scenes often missed, even when the screen is turned off. Similarly the Smart Board collects information in the calendar, music, health, etc. Each app has a widget form so that the user can see them at a glance. Also the Expert Camera mode adds professional-level features through a variety of settings.