Earlier this week, LG announced that the V20 is coming in September this year along with Android 7.0 Nougat. LG didn't give a specific date at that time though, but, LG has now announced that the V20 will be unveiled on 6th of September.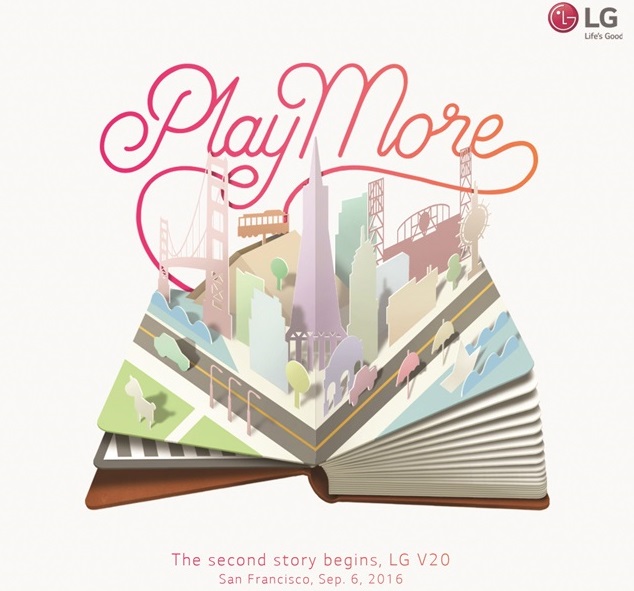 LG has shared the above shown image which shows a colorful book. The image also has taglines like "Play More" and "The second story begins", but, apart from that, there's not much information about the V20. The V20 will be unveiled by LG on September 6, 2016 at an event in San Francisco. It will also be unveiled on September 7, 2016 in Seoul, South Korea.
The LG V20 will be successor to the V10 that was announced last year in October. LG also says that the V20 will be the first phone that will be running on Android 7.0 Nougat. We wonder how LG will manage that as the unveiling is almost just a month away and Google hasn't released Android 7.0 Nougat yet. However, Android 7.0 Nougat is expected to release this month, and, if the V20 indeed becomes the first phone to run on Android Nougat, then it will be the first time that a non-Nexus device will be running a new version of Android before the latest Nexus device.
LG has also said that the V20 will come with features like dual camera setup on the front, secondary display and a Hi-Fi 32-bit DAC. Now that we know when the V20 is going to be unveiled, we expect the rumor mills to start soon, providing us information through leaks and benchmarks in the coming days.