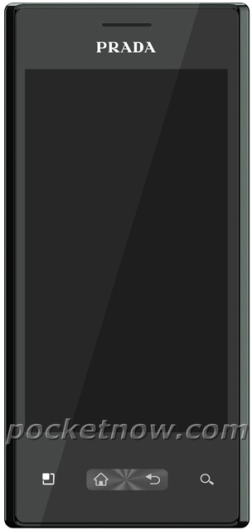 LG's portfolio for 2011 including the lineup of all the devices that the company is planning to launch has been leaked which includes both Android and Windows handsets. No info about the launch dates, neither there are any handsets that might excite you to jump with joy.
The leaked list includes the following handsets:
LG Prada K2 – Android 2.3 (Gingerbread) smartphone with a 4.3-inch NOVA display, 16GB of storage, and support for 21Mbps+ networks.

LG Univa –Android 2.3 device that is equipped with an 800MHz processor and a 3.5-inch HVGA display.

LG Fantasy – Windows Phone Mango-powered device that could make its debut in the fourth quarter of this year. Renders of the phone suggest that it will offer a large display, but other hardware specs are currently not available.

LG Victor – Mid-range Android Gingerbread device with a 3.8-inch OLED WVGA display, a 5-megapixel camera and a 1GHz processor.

LG Gelato – A device that may land on Sprint Network in the US, with the model number LS685, a version of the Gelato was reportedly offering near-field communications (NFC). It's equipped with a 3.2-inch HVGA display, a 3-megapixel camera and an 800MHz processor.
There are two more devices apparently called the LG K and the E2, which are expected to be high-end devices which are being kept confidential.