The 2014 FIFA World Cup is all set to start on June 12 and all you football fanatics might want to check out the LIV Sports app. Multi Screen Media in association with Sony networks has just launched the LIV Sports app on Android and iOS.
LIV Sports is the official mobile and internet broadcaster for the 2014 FIFA World Cup. LIV Sports will be showing live high quality videos and on-demand videos as well on its app and its website. The app will not only feature Football content but content from a host of other sports including NBA, UFC, Tennis and Cricket.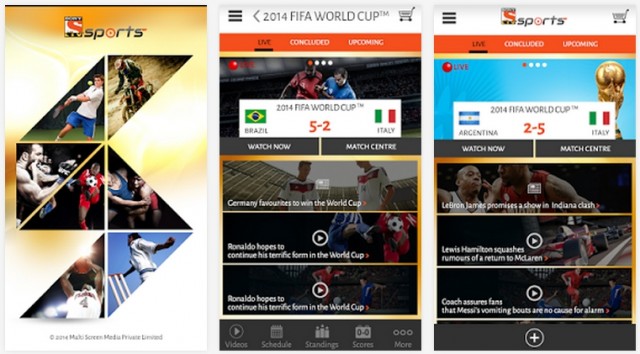 The LIV Sports app offers a timeline view and you can replay moments from a live match. The app will also bring you real time stats commentary on the Match Centre. There are some cool games like the Fantasy Football, Score Predictor, Mohit Bana Messi and Pehchaan Kaun, which should make sure you are engrossed most of the time.
NP Singh, CEO, Multi Screen Media (MSM) commented, "The idea was to create a premier digital sports entertainment destination where we will offer quality content which is mass inclusive and not designed to cater only to ardent sports fans. We have attempted to redefine the way sporting content is presented and consumed. With LIV Sports we will attempt to keep every cross section of our consumers actively engaged through high quality interactive sports content with informative data and analytics."
LIV Sports app surely seems to be a great app for all you sport fanatics out there. So, what are you waiting for, hit the links below and get the app for your respective platforms.
LIV Sports – Apple App Store
LIV Sports – Google Play Store