Make Stories and Win Virgin vJazz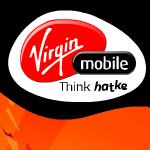 Want to win Virgin vJazz mobile? Virgin mobile has come up with "Make your stories" contest. Virgin Mobile has started this contest to promote it new Plan called Bak-Bak Plan. To get a chance to win a Virgin vJazz you have to visit Virgin Contest Page. There are four character around whom you can build your story. They are Pebo, Stonya, Rocky and Chip. When you choose a character around whom you want to build your story, a new page will open.  This page is the place where you have to construct your story from the available slides.You have to make a story by choosing any 5 slides.
I enjoyed making stories at Virgin Mobile's website. You can check out the story I made here. Do rate the story.
Post your comments about your experience of making stories at Virgin Mobile's Website