After launching quite a few location based mobile apps, MapmyIndia has now launched the NaviMap, which is a freemium navigation app.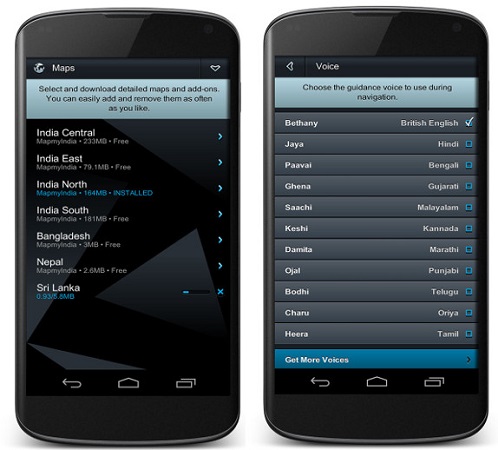 MapmyIndia has announced the launch of NaviMap, its new navigation app which offers alternate routes and lets you share real-time journey updates on Facebook. The app also provides real time turn-by-turn voice guidance in regional languages. Currently the app supports 10 Indian regional languages which include Hindi, Bengali, Gujarati, Kannada, Malayalam, Marathi, Oriya, Punjabi, Tamil and Telugu.
Being a freemium app, most of the features including offline maps are available for free. However, additional features like Number Data, POI and more are available via in-app purchases. As an introductory offer, users can try the premium features for a period of three days after which they can upgrade if they wish. The in-app purchase with all features for lifetime is priced at Rs. 599 and the map updates cost Rs. 299. The app can be downloaded from the Google Play store.
Speaking about the launch, Rakesh Verma, Managing Director, MapmyIndia, said, "MapmyIndia NaviMaps app is in sync with our endeavour to provide best-in-class navigation experience to our users. This app is a freemium app where the user has to pay a small fee to enjoy full voice guidance features, which is more than compensated by the significant savings made by not having to pay any data charges, as the app is offline. This however is not the case with many other free navigation apps on offer where the user ends up paying heavy internet charges."