While Intel and Qualcomm have announced their 64 bit processors at the ongoing Mobile World Congress, Marvell has just unveiled its Marvell Armada Mobile PXA 1928 processor.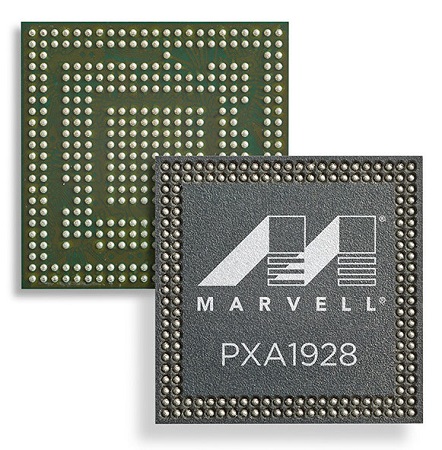 The Marvell Armada Mobile PXA 1928 is 64 bit quad core processor with 1.5 GHz Cortex A53-based CPU. It also has the GC5000 GPU which is capable of full HD resolutions. The processor has support for various connectivity options including LTE TDD/FDD, HSPA+, TD-HSPA+, and EDGE. The chip is expected to be seen on Android and other Linux devices starting from March.
Like other processors from the company, the Marvell Armada Mobile PXA 1928 would be priced very low compared to other processors offering the same features. This is one of the main reason it is adopted by many Chinese manufacturers to build low priced LTE handsets.
Speaking about the new Marvell Armada Mobile PXA 1928, Weili Dai, co-founder, president, Marvell, said, "The 64-bit Armada Mobile PXA 1928 is the latest addition to our industry-leading single-chip, multi-core mobile processor family. 4G-LTE is such a critical technology for the 'Smart Life and Smart Lifestyle' vision. I believe that through continued innovation, invention and dedication our talented global engineering teams have yet again raised the technology bar in advancing the mobile industry."