Meizu has today announced the launch of the world' first smartphone to arrive with a quad-core, Samsung Exynos chip featuring Cortex A9 chip which will be powering the Meizu MX Quad-core smartphone.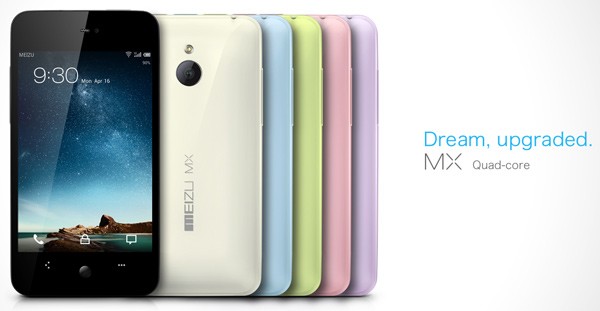 The MX Quad-core is an upgrade to the MX smartphone which was earlier launched with a dual-core processor. The MX quad-core will be running on 32nm High-K Metal Gate, quad-core Samsung Exynos chip, featuring four Cortex-A9-based cores but there is no mention of the clock speed of the chip. But Engadget expects it to be an Exynos 4412 which clocks at 1.5 GHz.

The MX quad-core would run on Android 4.0 Ice Cream Sandwich which has been customized by Meizu and launched with the Flyme OS. The battery has also received a little boost to 1700mAh as compared to the 1600 in the predecessor.

All the rest of the specs remain the same as that of the MX, which include the 4-inch 960 x 640 ASV display, 8MP BSI camera with autofocus and LED and all the other basic features. The MX Quad-core will also arrive with 5 changeable back covers to make it a bit different from the dual-core MX.

The MX Quad-core does not come with a microSD slot but then it has an internal memory of 32 GB so that should not be a problem for users. The 32 GB version is priced at $480 while there is a 64 GB model too which is priced at $635.