We have seen Indian manufacturer Micromax launch and offer new tablets like insane in the past few months including the Micromax Funbook Talk, Funbook Infinity, Funbook Alpha and also the Funbook Pro and it seems that the effort have finally paid off.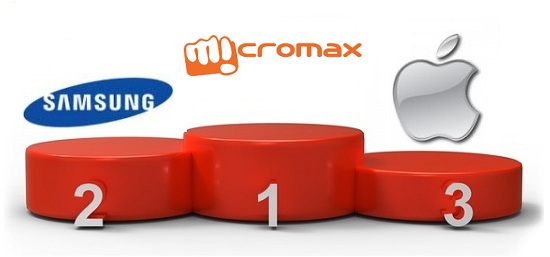 According to the latest report in the India Quarterly Media Tablet Market Review for Q2 2012 released today by CyberMedia Research Micromax is now leading the tablet market in terms of shipment. 
With Micromax leading the market, it leaves Samsung and Apple to enjoy the second and third spot respectively. The India Tablet Market sales (unit shipments) touched 0.55 million units in Q2 2012 recording a QoQ increase of 59% and YoY increase of 673%.

Now Micromax leads the market with 18.4% share, which is followed by Samsung at second position with 13.3% and Apple is in the third position with 12.3%, in terms of sales (unit shipments) during the 2Q 2012.

The increase in shipments has resulted mainly due to entry of new tablet vendors and introduction of offerings from existing vendors at low to medium price points.

The report suggests that about 90 different vendors launched their tablets till Q2 2012 and a majority of vendors in early 2012 launched their products in the INR 5,000-10,000 price range.

It is good to see an Indian manufacturer leave behind the world leaders and gain a huge market share at least in terms of shipments.