Micromax has, after moving forward with the mid-range Canvas series, come back once again to its staple –  budget phones. It has launched two new budget phones – The Micromax Bolt A59 and the Micromax Bolt A28 in the market. Both are budget phones and have features that elucidate the same.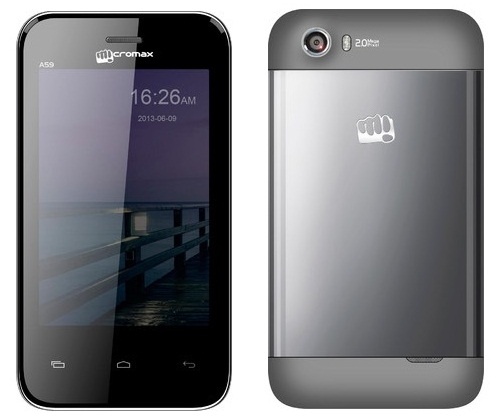 The Micromax Bolt A59 comes with a 3.5-inch HVGA touchscreen, a 1 GHz processor, Android 4.1, a 2-megapixel rear cam, 256 MB of RAM, 512 MB internal storage and a 1500 mAh battery. The Micromax Bolt A28 is an even lower spec device with similar features, except it runs on Android 2.3 and 0.3-megapixel cameras.
Both phones are targeted towards the budget smartphone consumer and priced as such. The Micromax Bolt A28 comes for Rs. 4524, while the Micromax Bolt A59 comes for Rs. 3624. Both are available for purchase at online retailers.
Micromax Bolt A59 specs
3.5-inch HVGA touchscreen
1 GHz processor
256 MB of RAM
512 MB internal storage
256 MB of RAM
1500 mAh battery
Android 4.1
2-megapixel rear cam
Micromax Bolt A28 specs
3.5-inch HVGA touchscreen
1 GHz processor
256 MB of RAM
512 MB internal storage
256 MB of RAM
1500 mAh battery
Android 2.3
0.3-megapixel rear cam