Micromax has added yet another tablet to its Funbook. Its new 7-incher, dubbed the Funbook Mini is dual-SIM tablet available with a price  tag of Rs. 8,820.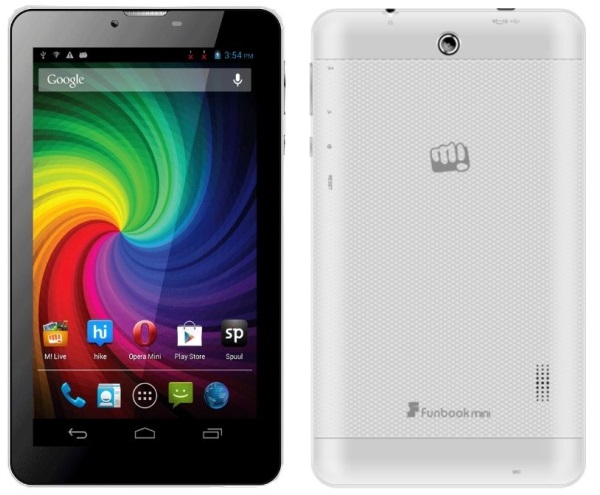 The Funbook Mini is just a run-of-the mill tablet. Nothing really jumped at us. It has a 7-inch 1024 x 600p display, 1 GHz dual-core processor and 1 GB of RAM. While the world is waiting for Android 4.3 and 4.4, Micromax has stuck to the ancient sounding Android 4.1 for the device. Besides this, there is a 2-megapixel rear camera and a 0.3-megapixel front camera on board. Its comes with MicroSD and 3G suppprt along with 4GB of internal storage.
Micromax it seems has gone too high on the price tag, especially since there is no value-for-money factor visible here. But still, here are the specs just in case you are interested.
Specs at a glance: 
7-inch 1024x600p display
1GHz dual-core processor
1GB of RAM
4GB of storage
 Android 4.1
dual-SIM
2MP rear camera; 0.3MP front camera.
 2800 mAh battery