Microsoft Lumia 950 XL is here with unique features. It's a higher variant of the Lumia 950 that is aimed at the flagship segment and priced at ₹48,999. Apart from the powerful hardware, the 5.7-inch smartphone is equipped with interesting features such as Continuum support and Windows Hello having an Iris Scanner along with an enormous 20 MP PureView camera with Carl Zeiss optics which is what Lumia lineup is famous for. One more thing to note in the Lumia 950 XL is the new USB-C 3.1 standard that not only charges the device faster but transfers at higher speeds when connected to a USB 3.x port. Let's just keep things aside and move on to the Lumia 950 XL review.
What's in the box
Microsoft Lumia 950 XL Dual SIM
Battery
Charger
USB-C cable
Earphones
User Manuals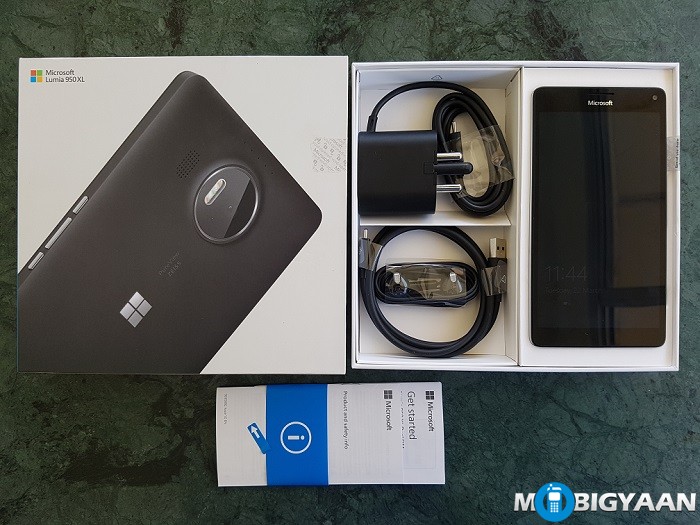 Microsoft Lumia 950 XL Review Specifications:
Display: 5.7-inch Quad HD AMOLED Clear Black Display (2560 x 1440 pixels, 518 ppi pixel density) protected by Corning Gorilla Glass 4
Software: Windows 10
CPU: 2 GHz octa-core processor, Qualcomm Snapdragon 810 SoC
GPU: Adreno 430
Memory: 3 GB
Storage: 32 GB internal storage, Expandable up to 200 GB using MicroSD
Main Camera: 20 MP PureView f/1.9, CARL ZEISS Optics (6-lens), 1/2.4-inch sensor size, Triple LED Natural Flash,  Optical Image Stabilization, 2-stage capture key, 4K Video Recording
Front Camera: 5 MP wide-angle, f/2.4
Connectivity: DisplayPort over USB-C, 3.5 mm stereo headset connector, USB Type-C 3.1, Bluetooth 4.1, NFC, Wi-Fi 802.11 a/b/g/n/ac, A-GPS, A-BeiDou, A-GLONASS
Sensors: Barometer, Gyroscope, SensorCore, Magnetometer, Accelerometer, Proximity sensor, Ambient light sensor
Network: 4G LTE Network Support, Dual Nano SIM (GSM + GSM)
Others: Fast charging, Built-in wireless charging, Iris Scanner
Battery: 3340 mAh (removable)
Dimensions: 151.9 mm x 78.4 mm x 8.1 mm
Weight: 165 grams
Color Variant: Black, White
Design and Build
As expected, being a 5.7-inch smartphone, the Microsoft Lumia 950 XL is light weight (165 grams) and Incredibly sleek and compact (8.1 mm thin). Surprisingly, the polycarbonate materials though are plastics feels nice and pleasant while you hold.
The build is highly strong while you do not get a premium metallic design. For this price, you may have been expecting a premium build rather than plastic materials.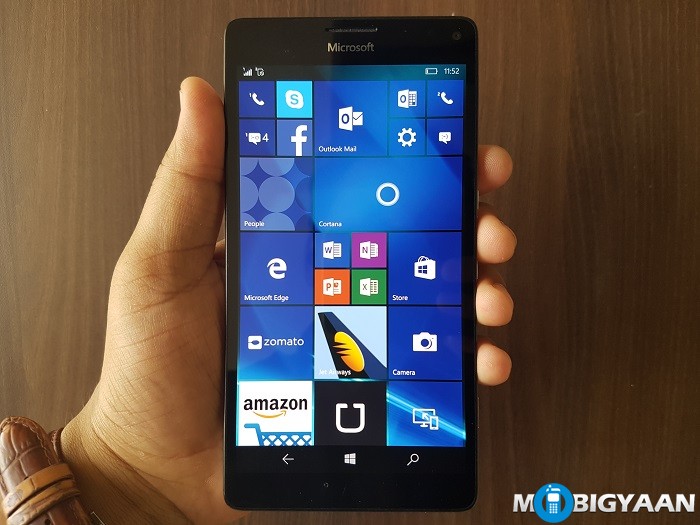 On the front, it is having a 5 MP wide-angle camera, and an Iris scanner that scans your eyes to unlock the device. Whoa! an Iris scanner, you may have seen this stuff in Sci-Fi movies. Unlike the fingerprint scanner, as seen in many smartphones, the Lumia boasts an Iris scanner.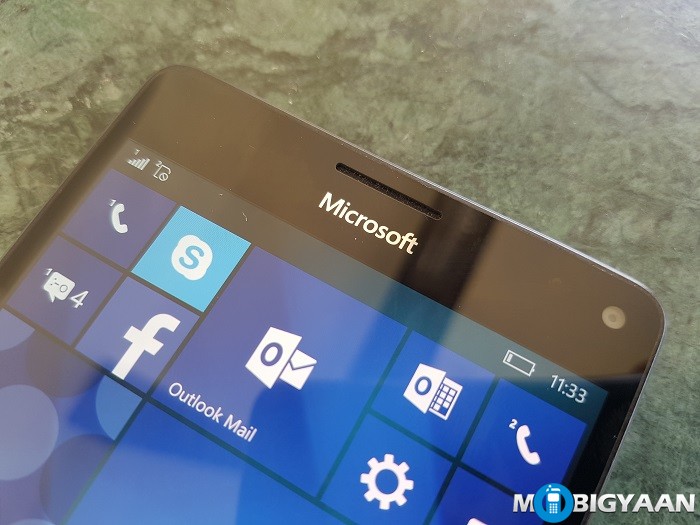 Below you will find a microphone. Other 2 microphones are located on the backside, one is just above the 20 MP camera and another one is located downwards.
There are onscreen navigation keys to interact with the user interface. It doesn't have external touch keys, they are stuck inside the display that hides at certain activities where fullscreen is needed. Nevertheless, you can bring it back with a swipe.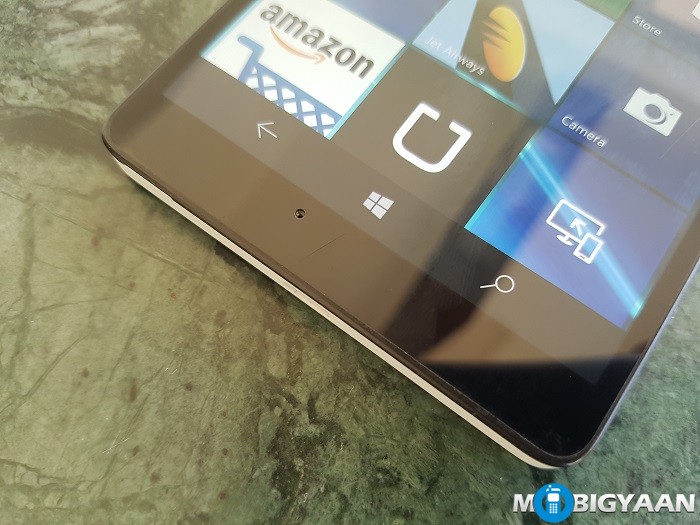 It does have a removable back cover as well as the 3340 mAh battery can be interchangeable. The back case can be removed very easily. The camera lens seems to be a bit larger than you usually see on many smartphones. The loudspeaker is located alongside the main camera.
Talking about the camera, there is a 20 MP PureView camera on the back with f/1.9 aperture. The Lumia 950 XL sports a Carl Zeiss Optics (6-lens) to give you crisp and clear details of the shots you take. It also has a Triple LED Natural Flash for excellent night photography and supports Optical Image Stabilization.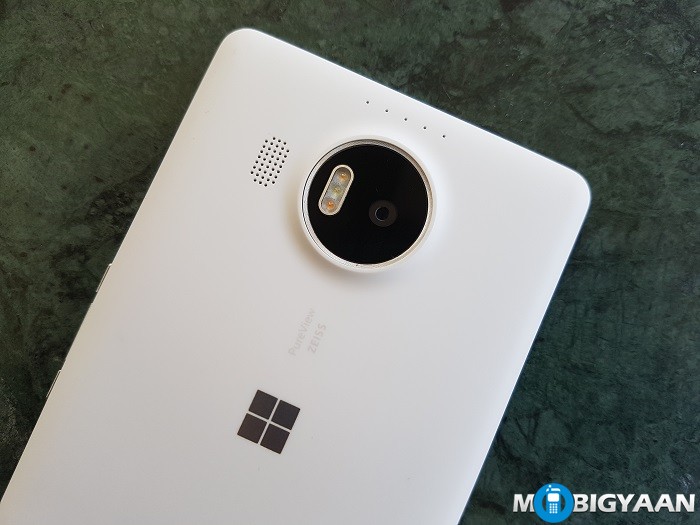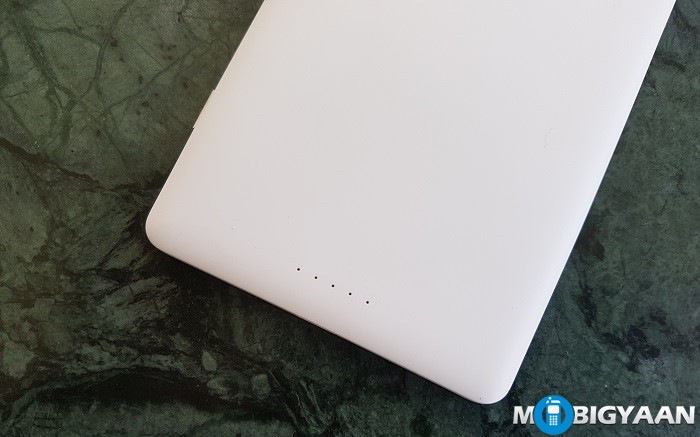 The right side houses three keys, 2 volume buttons, and one power key sandwiched between volume buttons. An added key on the same side is the 2-stage dedicated camera button used to capture photographs. We liked the 2-stage camera key that can be pressed once and it takes you directly to the camera no matter if the device is locked. Just like all the other Lumias, no keys are provided on the left side.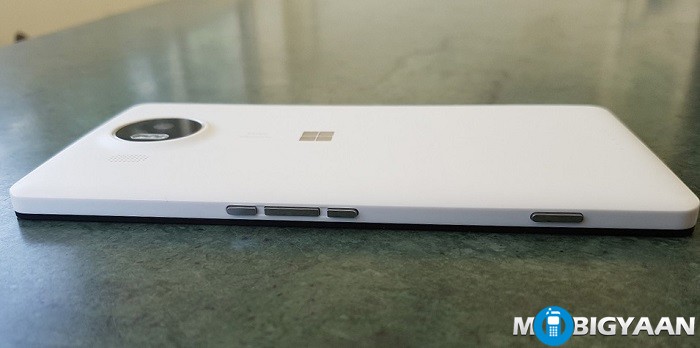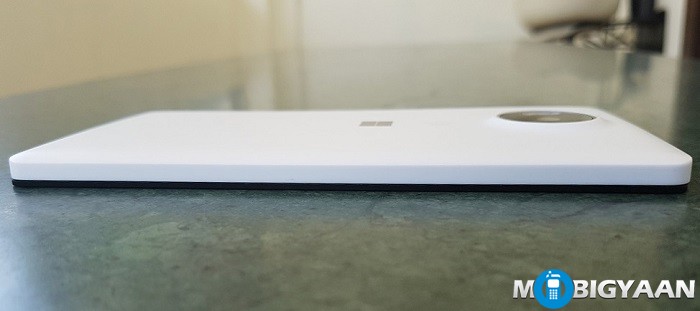 Moving to the top, it has a 3.5 mm stereo headset port while on the bottom, it has the new USB Type-C 3.1 standard.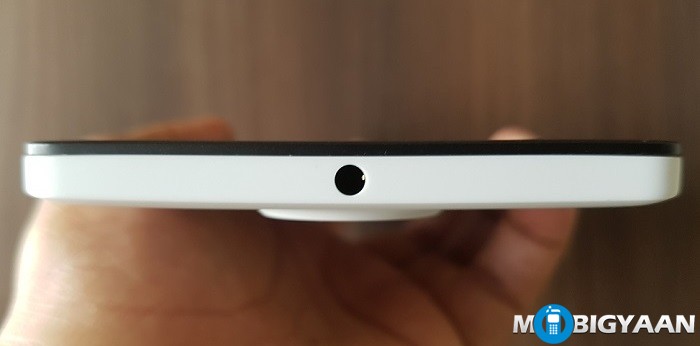 On opening the back cover, you can take out the battery easily and insert a new one. It supports 4G LTE network having 2 SIM slots. While it has a 32 GB onboard storage, the MicroSD slot can be useful if you want to increase it further.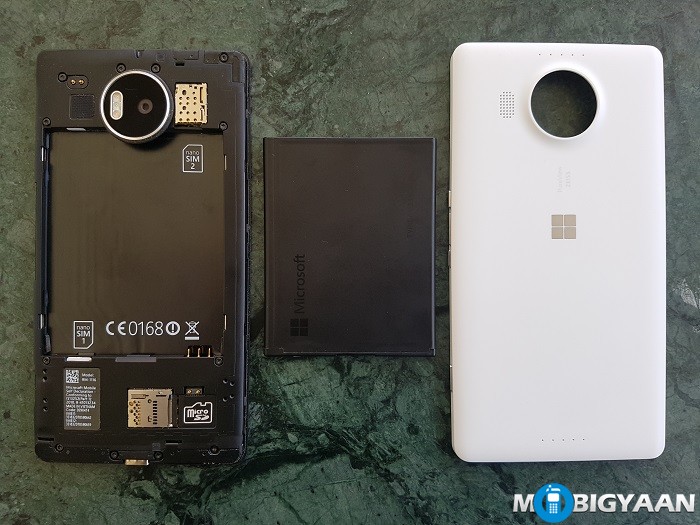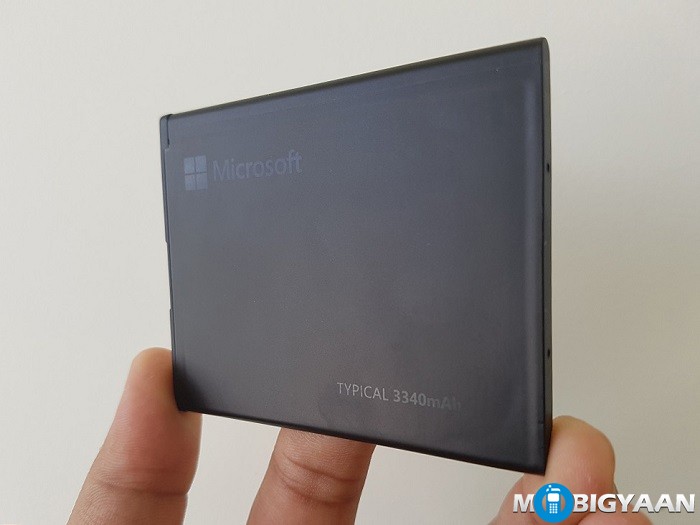 Display
The Microsoft Lumia 950 XL has a 5.7-inch quad HD AMOLED display having a resolution of 2560 x 1440 pixels, 518 ppi pixel density. The display is highly crisp and sharp, the text appears to be very smooth and clear. On the top, there is a Corning Gorilla Glass 4 covered giving protection against scratches. When placed on a flat surface facing the screen down, it slides away.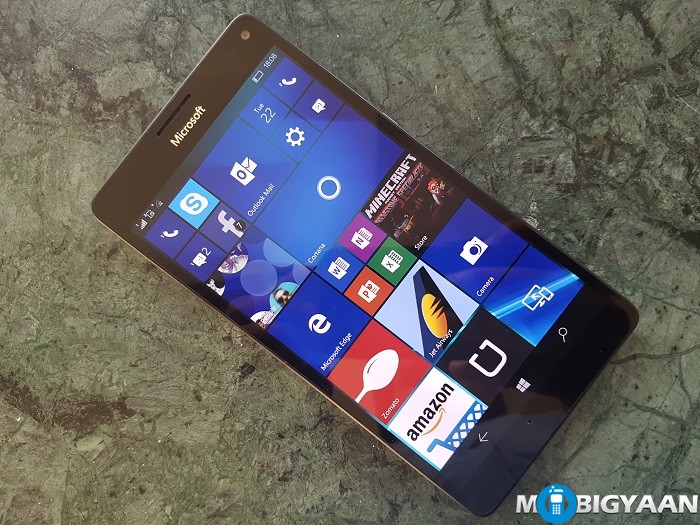 The viewing angles are excellent, all the details can be seen, text and images can be viewed easily. The visibility under sunlight is great, the screen is very bright. The display quality is convincing, the colors and details are top notch. Because it's an AMOLED display, the backs remain black and do not illuminate hence, high contrast images is what you get.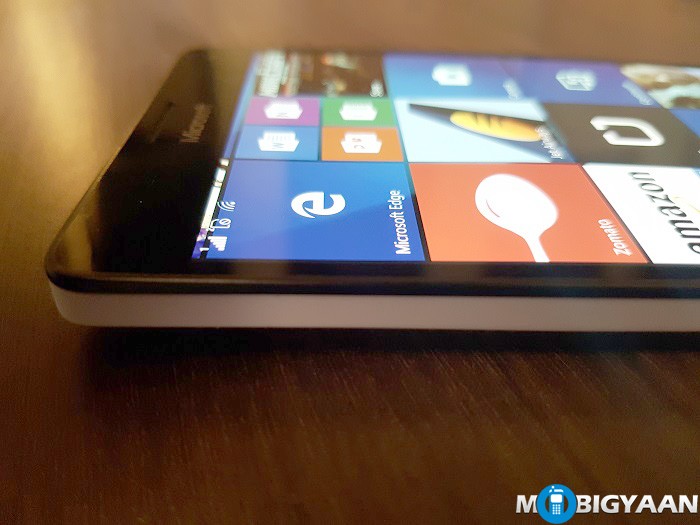 Zooming the text from Microsoft Edge browser gave no distortion in the text, the display is crisp and text appears to be clear and smooth.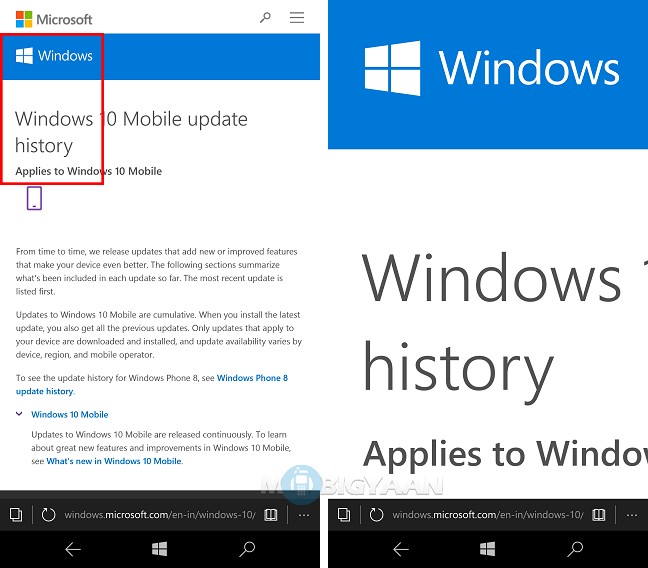 The Lumia 950 XL supports wireless display, It can be found under Settings -> System -> Display.
Software and User Interface
The Microsoft Lumia 950 XL debuted with Windows 10 mobile operating system. It comes with the new Windows 10 operating system, the most anticipated operating system. You have already been familiar with the user interface that is quite Windows 8.1 lookalike.
There are live tiles that show the updates and the notifications. These tiles can be modified by long tapping to change its size according to the user need. The interface supports folder view to what it's called by Microsoft 'Live Folders'.
The Windows 10 isn't that great when it comes to customization, the two-swipe UI is all you have followed by a Wallpaper in the background.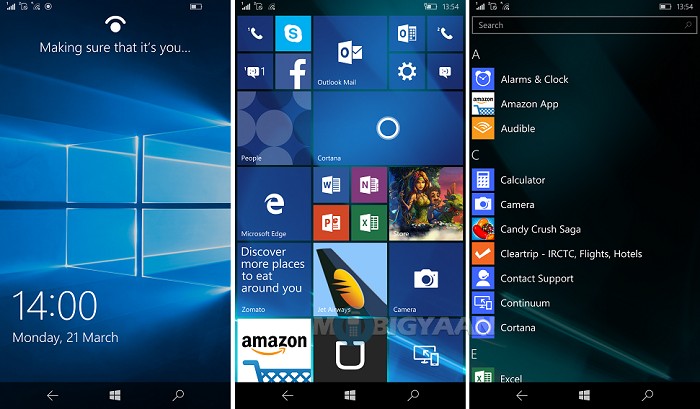 The interface has a pull-down notification bar to access the shortcuts. A similar trait is available in the Android system. What's added as a new is the recent task list which can be accessed using the long-press back button. There's an ability to set wallpapers for the Live Tiles as well and those tiles can be tweaked for transparency seamlessly.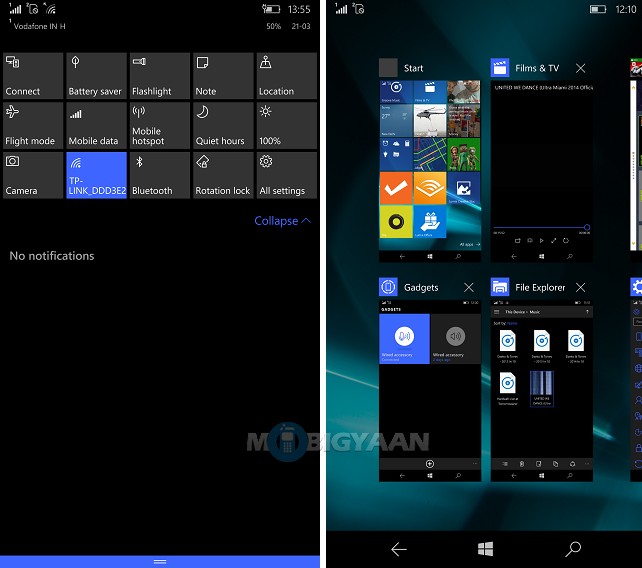 One of the most interesting features I like is the Iris scanner. Microsoft has introduced Windows Hello, a unique feature that helps you to sign in to your Windows 10 with just a look or a touch without having to type in a password. The Windows Hello supports face recognition, fingerprint reading, and iris scan if the device has a related hardware.
Unlike the popular fingerprint scanner that many smartphones hold, the Lumia 950 XL comes with an Iris scanner that unlocks the phone with your eyes. I think it is more fun to unlock the device with your eyes than fingerprint since the kind of feeling you get is you are Ethan Hunt from Mission Impossible movie.
To setup Iris scanner, select the Start -> Settings -> Accounts -> Sign-in options and set up Windows Hello.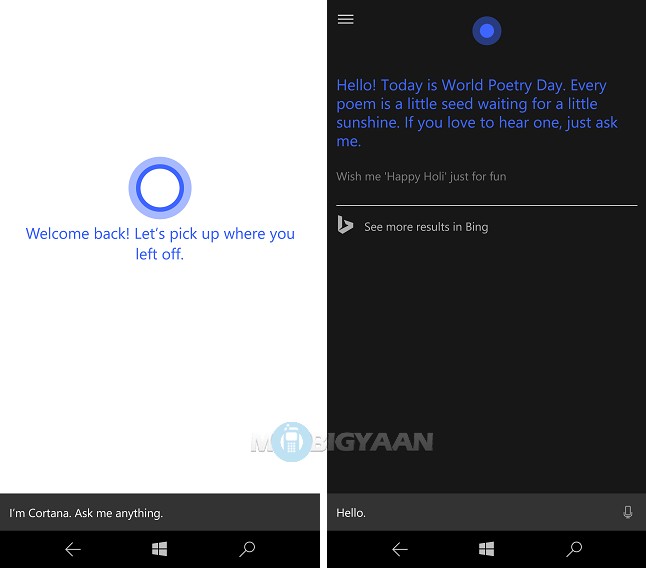 Windows 10 also supports one-hand, the 5.7-inch Lumia 950 XL can be used one handed by long pressing the Windows Start button.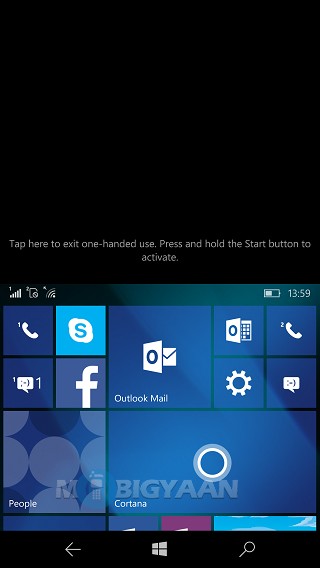 Another compelling feature Microsoft has introduced is the Continuum. Continuum is a feature from Microsoft that turns Lumia 950 XL (Lumia 950 as well) into a desktop PC using a Microsoft Display Dock (provided separately). Using the HDMI and USB cables, the Lumia 950 XL can be connected to a larger display using the Display Dock to get full PC-like experience. It provides a flexibility of using the phone as a desktop PC without buying a PC.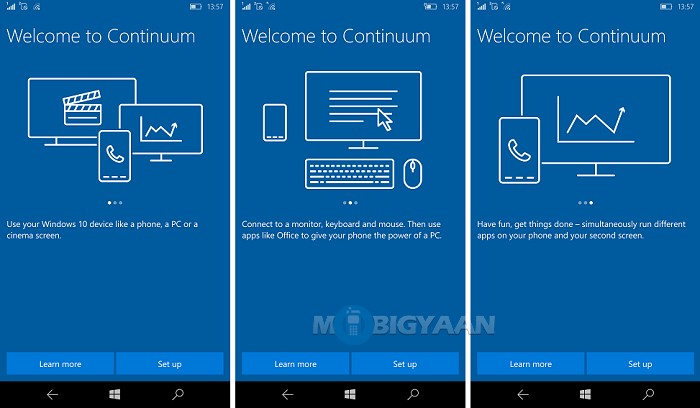 To know more about Microsoft's Continuum, see 5 things you can do with Microsoft's Continuum.
Here's a short demo video of how Continuum works.
Hardware, Performance, and Gaming
The Microsoft Lumia 950 XL is powered by a Snapdragon 810 SoC having 8 cores in which 4 high-performance cores (Cortex-A57) are clocked at 2.0 GHz and 4 power-saving cores are clocked at 1.5 GHz (Cortex-A53) linked with fast 3 GB LPDDR4 RAM and Adreno 430 GPU. The processor is highly-powerful to give you a mind blowing experience.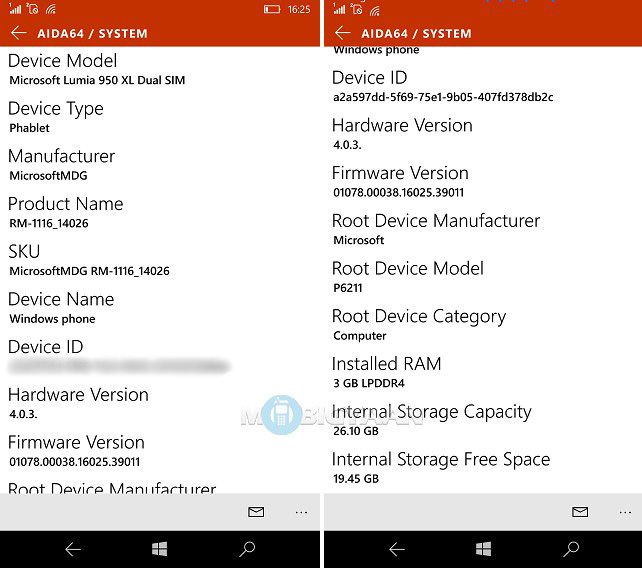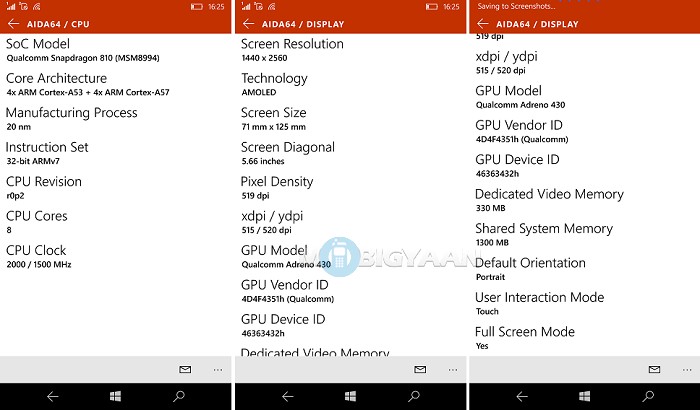 While Windows 10 has fewer tools for performance benchmark, we used a benchmarking tool called 'PhoneMark'. These benchmarks are to be compared with Windows devices only. The PhoneMark scored 2197 points overall and the score leads ahead in the Windows mobile family.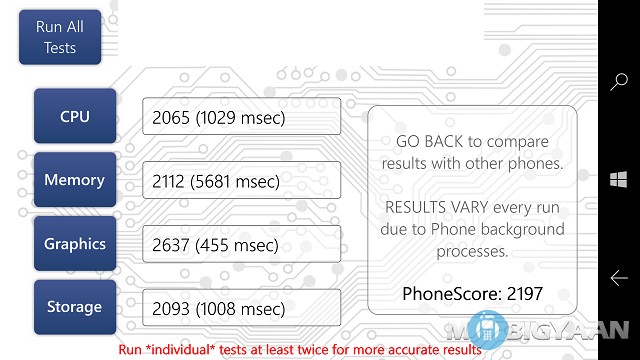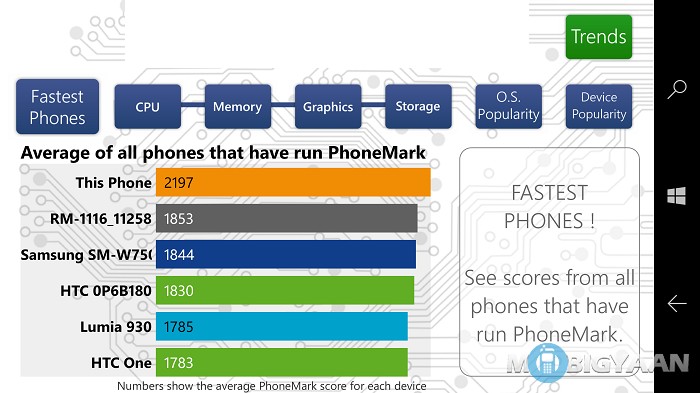 We ran a few apps to see how they perform on Windows 10, and it looks like everything went well. The performance of the hardware is great, however, at times, we felt the performance is sluggish due to the unhealthy OS. While performing basic operations with apps like Facebook, Amazon, Skype, and Zomato, we got some good results. In some cases, the YouTube app ran in Microsoft Edge was slightly underwhelming.
We also ran games to see how the Lumia 950 XL is good at gaming. Light games such as Candy Crush Saga, Plant vs. Zombies, and Traffic Rider ran flawlessly in our case while games Asphalt 8: Airborne and Modern Combat 5: Blackout had a small delay in the gameplay, however, playable. We think it might be due to the low FPS at certain places in the games. The GPU can handle such games with ease on other platforms such as Android, but the same performance may not be attained in the Lumia 950 XL running Windows 10 due to the Windows platform. The gaming performance is above mainstream level.
Games Tested on Microsoft Lumia 950 XL:
Asphalt 8: Airborne
Traffic Rider
Candy Crush Saga
Modern Combat 5: Blackout
Plants vs. Zombies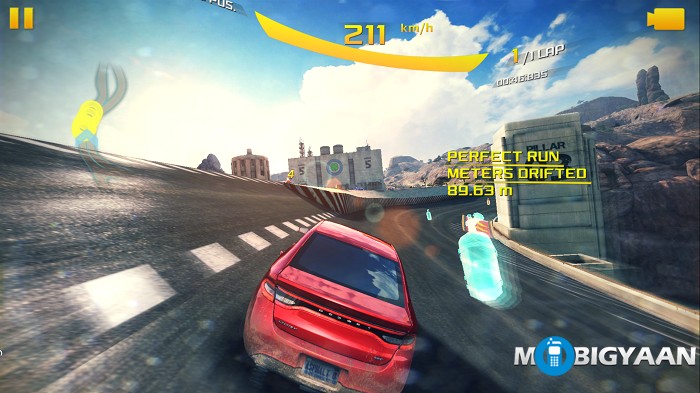 The temperatures were sometimes high, playing games for a short time gave some temperature rise on the back. Using it under extreme conditions, the processor heats up pretty quickly.
Camera
The main camera of the Lumia 950 XL is a 20 MP PureView f/1.9 aperture having CARL ZEISS Optics (6-lens) with a support of Optical Image Stabilization. It has a 1/2.4-inch sized sensor and a Triple LED Natural Flash. The front camera is of 5 MP wide-angle lens. The camera can be controlled using the 2-stage capture key. The 20 MP camera can capture 4K Video recording.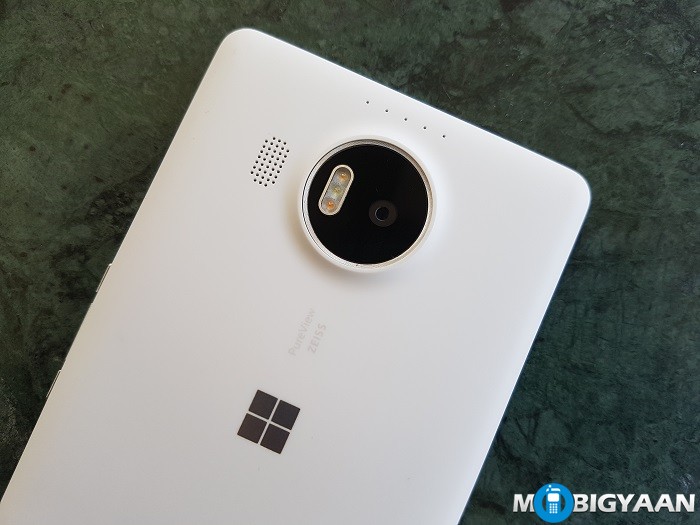 The default camera app doesn't provide many options but just a plain user interface with fewer options. You can control the flash, megapixels, exposure and ISO values as well as shutter speed. Under settings, you can select the image format as JPG or DNG. The DNG files are lossless, and hence, you can get raw images which can be useful when you edit them later on PCs. There are 3rd party camera apps that will get you more out from the camera.
An interesting feature of the camera is the live images. When you capture images, it takes the live moments before you hit the capture button giving you a living image. It is turned on by default.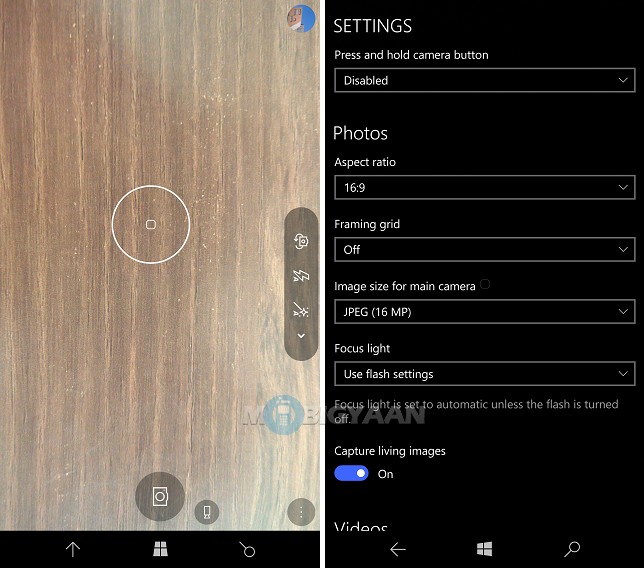 It seems like the camera specifications are high-end, let's see how the camera performs. We have captured images using the main 20 MP camera in different lighting conditions and here are the results.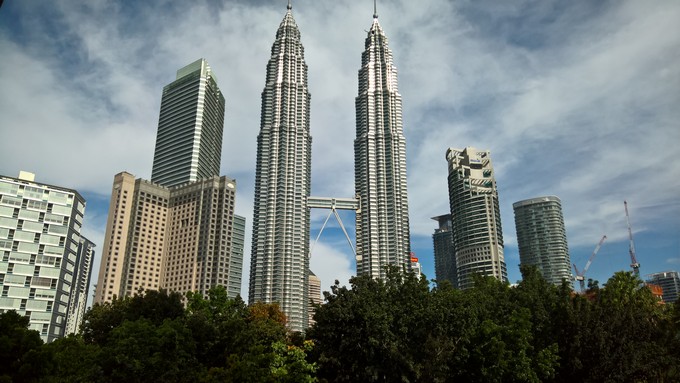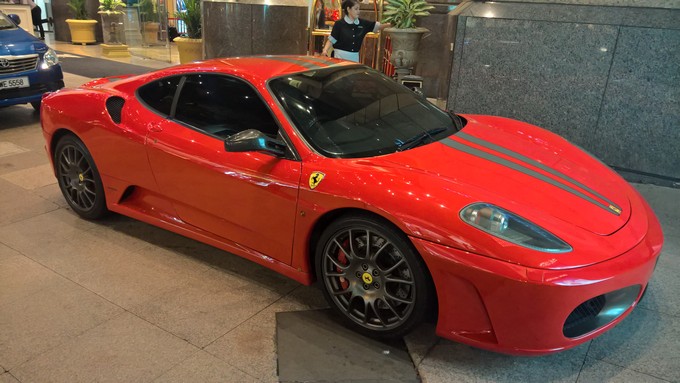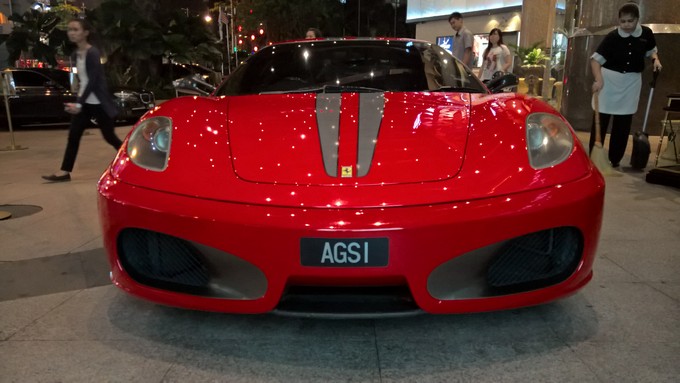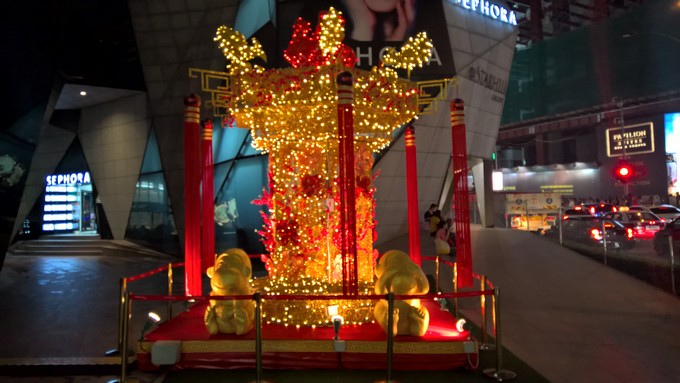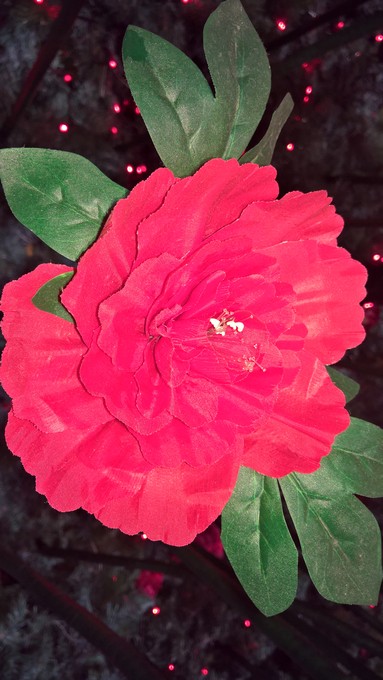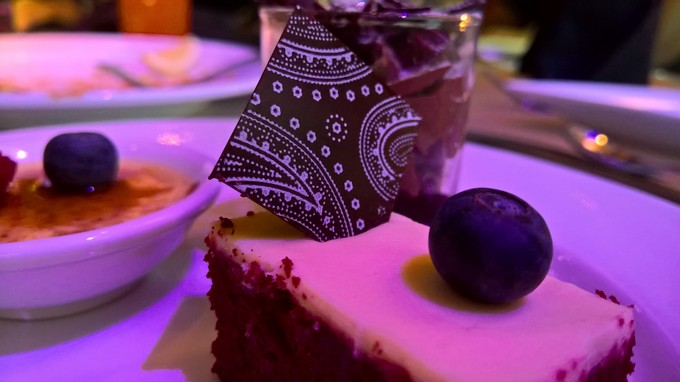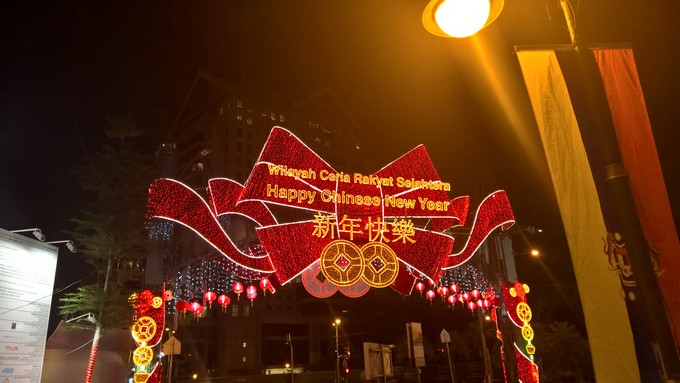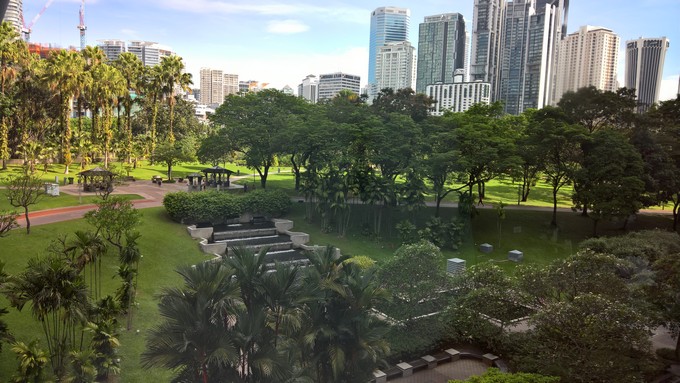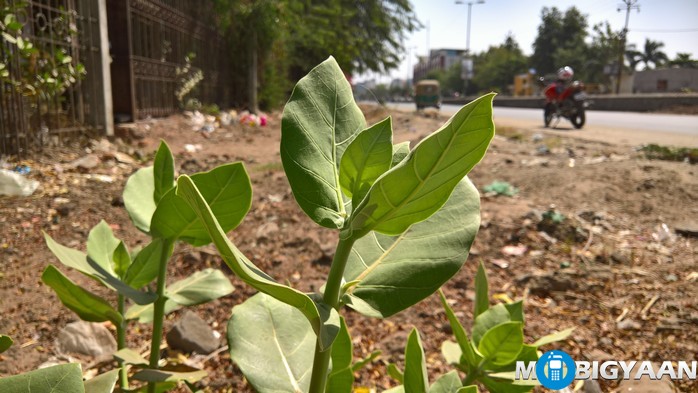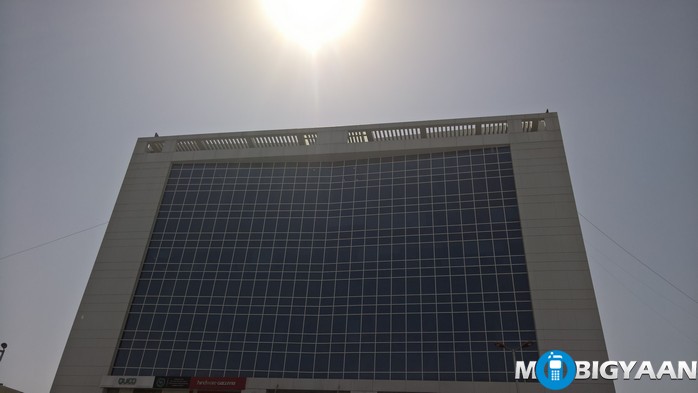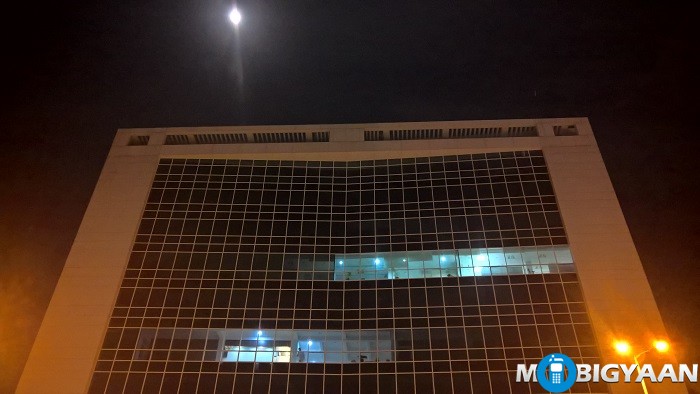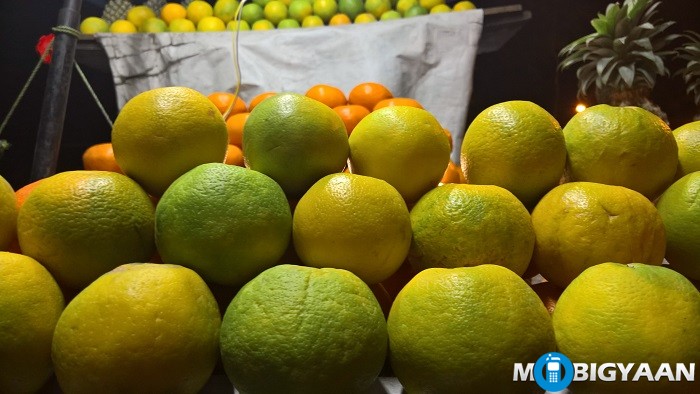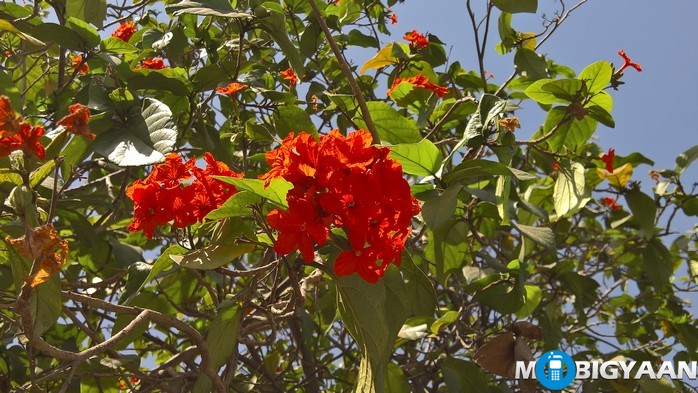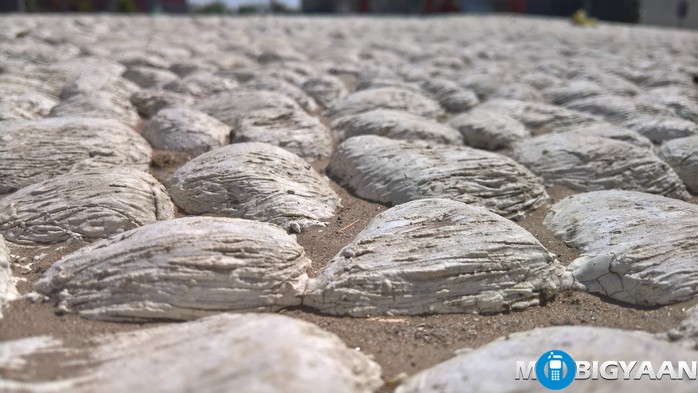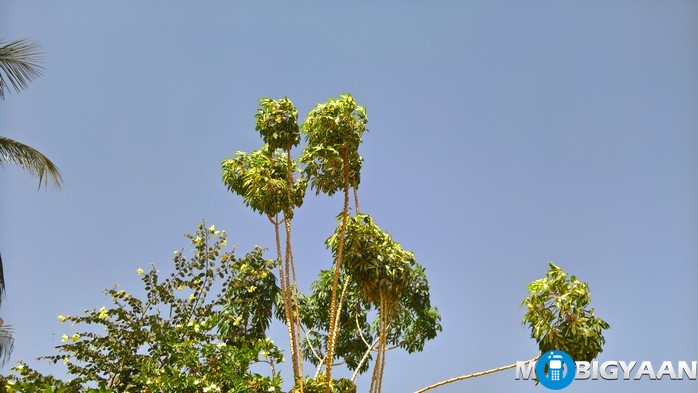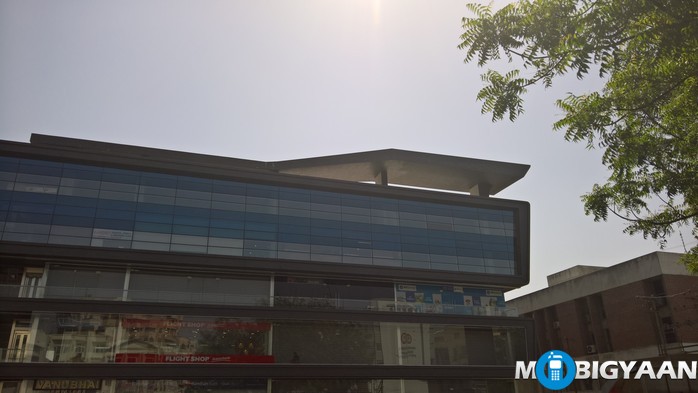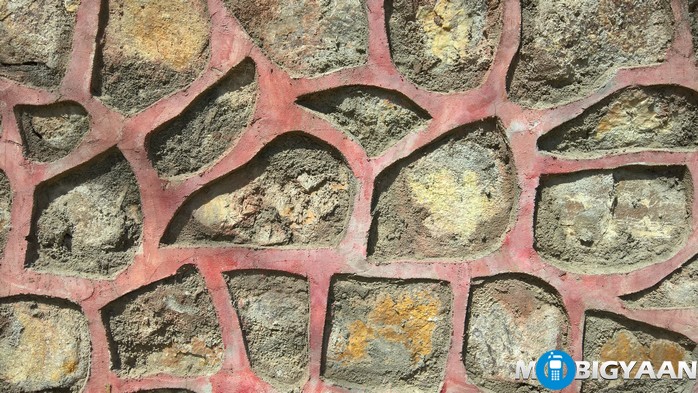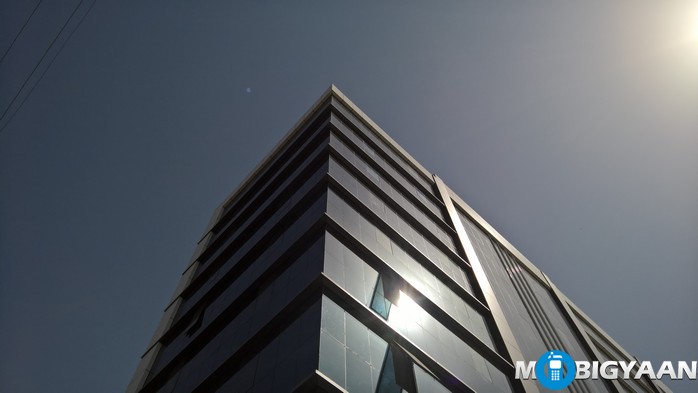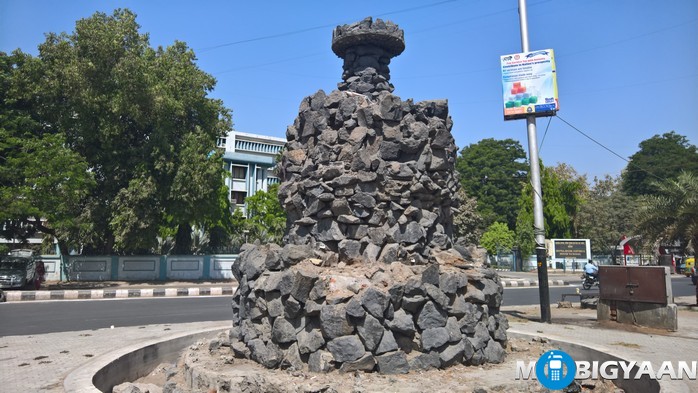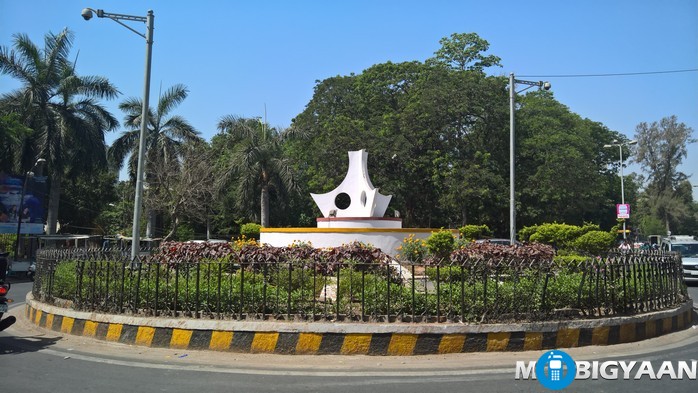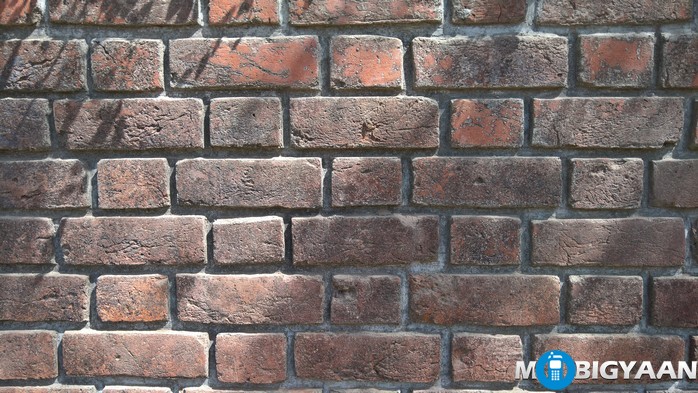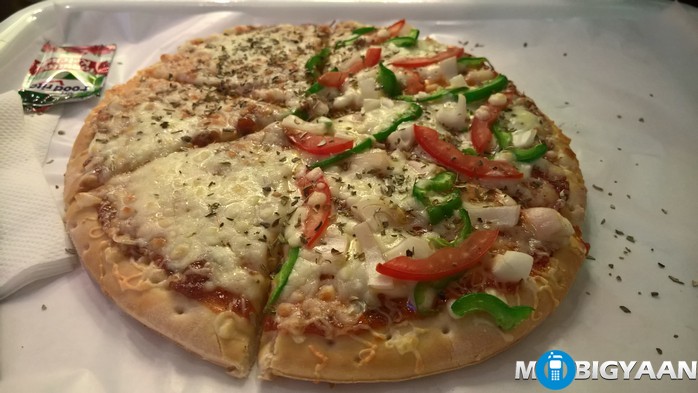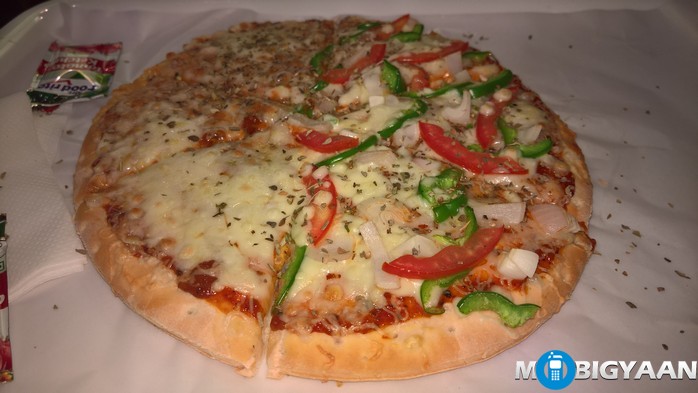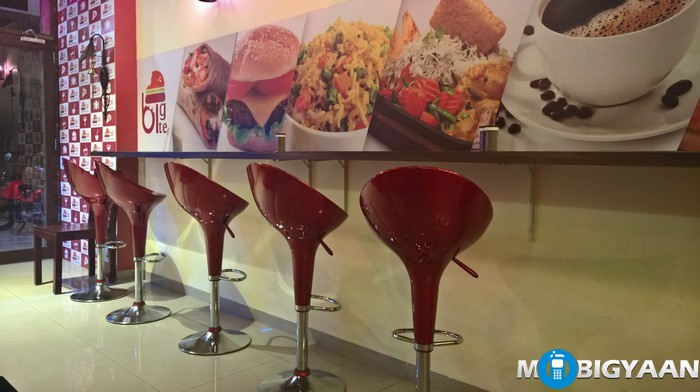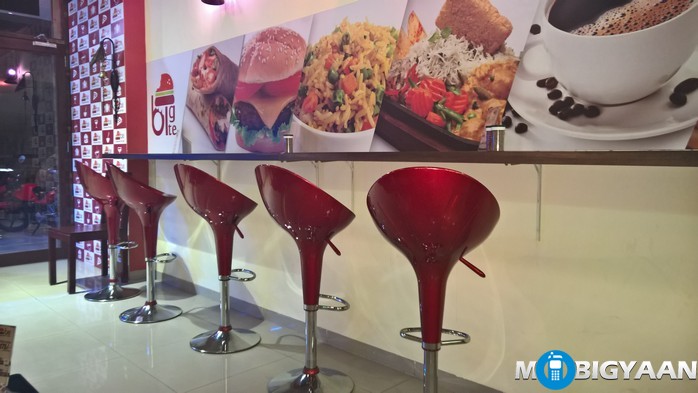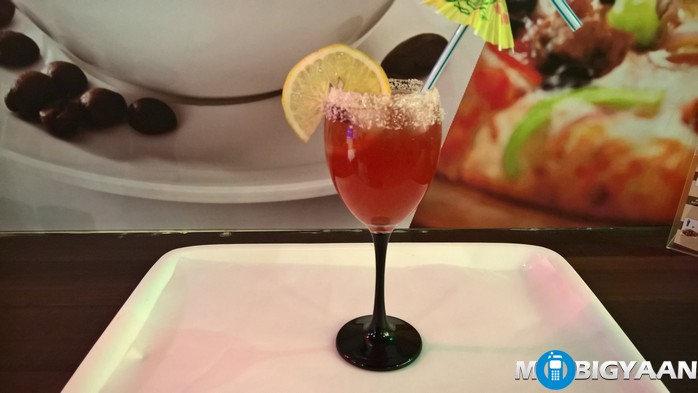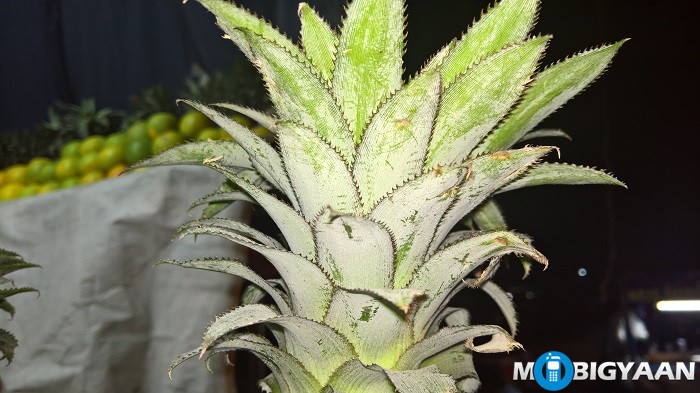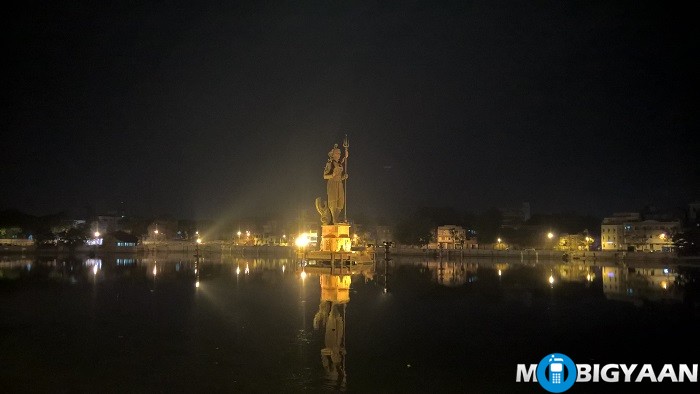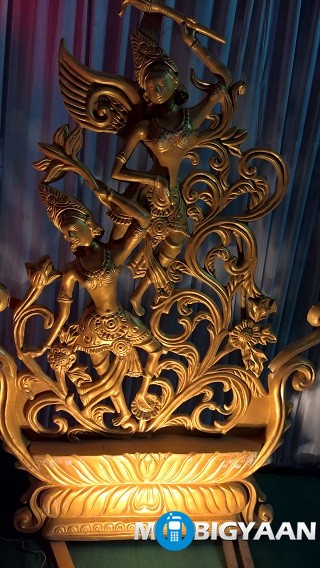 The main camera takes mind blowing pictures. We liked the quality of the images in the daylight conditions giving balanced colors. What impressed us more is the night photography. It takes excellent night photography with a good amount of details. It surpassed the camera quality of the Samsung Galax S7 when we tested under low light situations. The Optical Image Stabilization (OIS) works brilliant, we didn't notice any blurry images in daylight.
The 20 MP camera supports 4K video recording at 30 FPS and slow motion videos at 120 FPS. Here's a 4K video recording sample of the Microsoft Lumia 950 XL.
At the front of the Lumia 950 XL is a 5 MP camera that captures take decent selfies. Since it's a fixed focus camera, you may not expect very good results, however, the performance by far amazing from a 5 MP front camera. The camera is above the average quality.
Storage and Connectivity
The Lumia 950 XL sports a 32 GB internal storage with options to expand it further using MicroSD. The storage you get is around 26 GB which is decent in terms of user storage.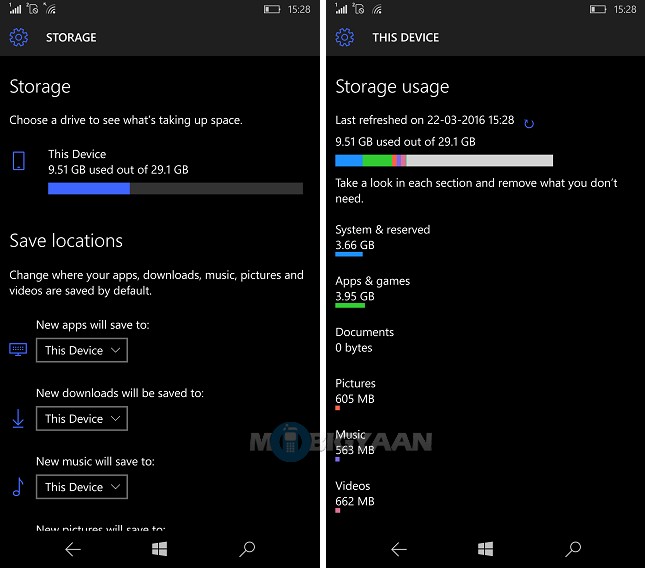 Battery Life
The Microsoft Lumia sports a 3340 mAh battery which can be removed and replaced easily. The battery life did not surprise us. We found out that the battery life on the Lumia 950 XL is average. The smartphone takes the battery seriously and uses it even when kept on idle. When in load, it drains heavily. We believe it's due to the powerful SoC, but software updates may improve battery life.
Keeping the phone idle can last more than a day easily. Using it moderately also last a day. Our moderate use includes camera usage, an hour of gaming, downloading large apps over Wi-Fi, 1080p and 4K video playback, and one hour of music all done in a day. You can achieve more battery if you use it lightly. You can also use the power saver option to save more battery juice.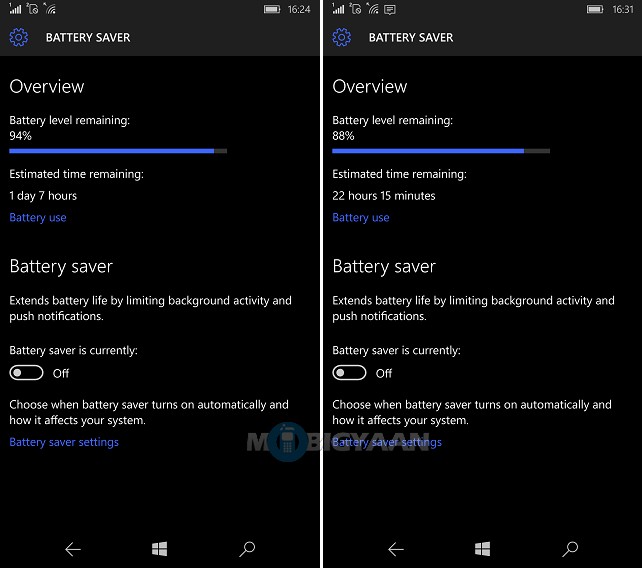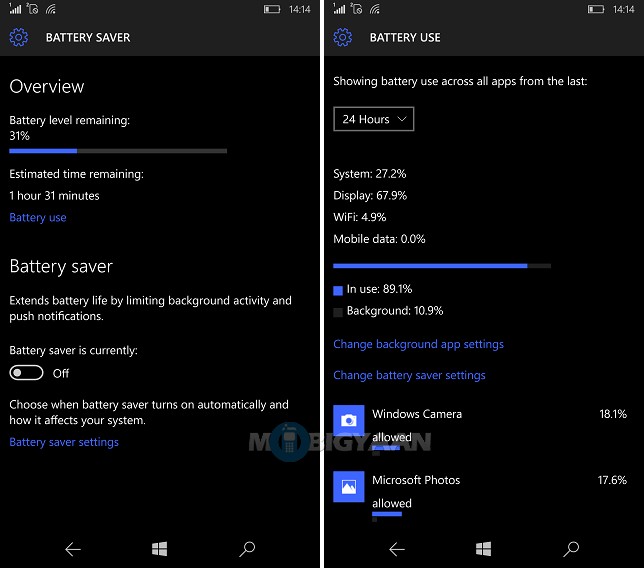 Check out battery benchmarks below to know how the battery is consumed by the apps and their usage.
Microsoft Lumia 950XL Battery Test Results
[table id=14 responsive=flip /]
The Lumia 950 XL supports wireless charging (Qi standard).
Pricing and Variants
The Microsoft Lumia 950 XL is available for a price of ₹48,999. There are two color variants, one is White and the other is Black.
Microsoft Lumia 950 XL (White)
Microsoft Lumia 950 XL (Black)
Verdict
The Microsoft Lumia 950 XL is a great flagship device that brought us some extraordinary features like Windows Hello and Continuum. It plays more than a regular smartphone role. Apart from the powerful CPU, it also has an excellent 20 MP camera. We liked the camera performance, especially under low lights. Added bonus is the new USB-C standard. If you really interested to check out these features, you should consider it.
What is more interesting is the smartphone can be connected to a larger display to use it as a PC using the Microsoft Display Dock. Continuum feature is new, there aren't many universal apps available and thus, you will be limited to certain apps. Apart from just the smartphone, you have a lot of mess such as a display/monitor, a wireless keyboard and mouse, a Display Dock, an HDMI cable, a USB cable, and lastly a power socket is required to power on the Display Dock to make the phone a PC. Unless you have these many things, you cannot use the smartphone as a PC.
The biggest issue for Windows devices is the Software it holds. Windows 10 is, no doubt, great but it's emerging and still not ready yet. We find the operating system unhealthy, there are still hopes for improvements. Also, the limitations of the Apps in the Windows Store another major issue. You may want to opt a better app environment system if you're an app junkie.
Pros
Light Weight and Compact
Continuum and Windows Hello features
Crisp and Bright AMOLED Display
Powerful CPU
Great Camera Performance
MicroSD support
USB Type-C 3.1
Wireless Charging
Cons
Limited Apps on Windows Store
Heats under load