Microsoft Office for Apple iPad released
Just as expected, Microsoft has officially announced Office for the iPad with a design set to exploit the large screen estate of the tablet.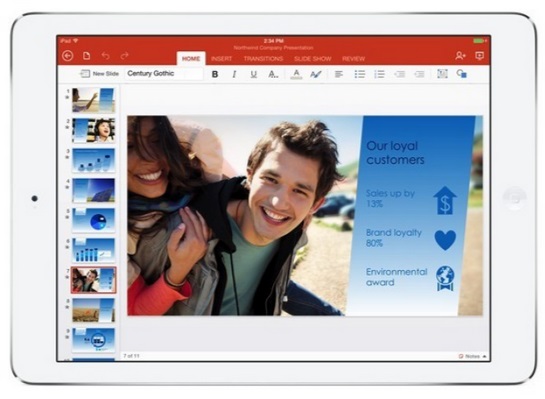 Microsoft CEO, Satya Nadella, has officially launched the Microsoft Office for the Apple iPad. The suite includes Word, PowerPoint and Excel. The app is clearly not a Windows app port but instead has useful features like text re-flowing, formatting and even a custom numeric keyboard for Excel. The app is free to download and can be used to view documents or give presentations.
However to edit an existing document or create a new one, the user's needs to purchase the Office 365 subscription. The Home Premium edition is priced at $99.99 while the University edition is slightly lower at $80. The app is predicted to add $1.5 billion annual revenue to Microsoft. Meanwhile, the Office for the iPhone is also updated and now free for home use.