LG recently unveiled a Smart Bulb, which had some pretty cool features. Now, Samsung has gone ahead and introduced their very own Smart Bulb.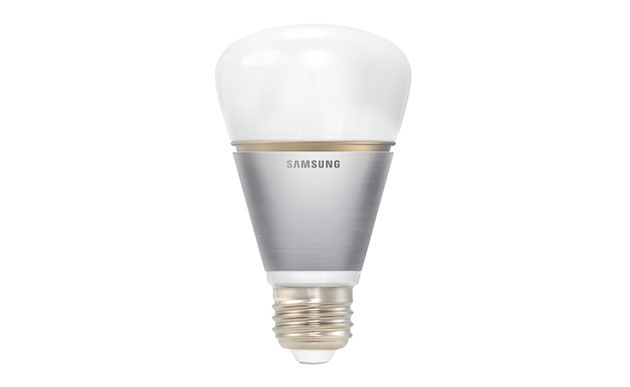 While LG's smart bulbs can be controlled through a WiFi connection, Samsung uses Bluetooth to control its bulbs. You can control the Samsung Smart Bulbs through your smartphone or tablet using Bluetooth. Through an app, you will be able to control 64 Samsung Smart Bulbs at a time. Similar to LG Smart Bulbs, the Smart Bulbs from Samsung will last around 15000 hours under normal usage, meaning 10 years. You can control the Samsung Smart Bulb from anywhere with the Zigbee Bluetooth hub.
Samsung Smart Bulbs has the ability to dim down to 10% brightness with a color range between cool white or warm white. Sadly, that means no party modes in this one.
Samsung plans to launch its Smart Bulbs at the at Light + Building 2014. Light + Building 2014 is the world's leading trade fair for architecture and technology taking place in Frankfurt, Germany from 30 March to 4 April 2014. We don't know the pricing yet but we should get to know it at the Light + Building trade fair.
We like the LG Smart Bulbs better, thanks to the some of the cool features it offers although Samsung Smart Bulbs do bring in a little convenience with Bluetooth pairing. Well, what about you? Which is the Smart Bulb you would choose?