Microsoft is all clear about how it wants the upcoming Windows 8 OS running tablets and has set out the minimum hardware requirements for OEMs to manufacture their devices accordingly. Windows 8 will be able to run on a tablet and also convertibles such as Transformer Prime.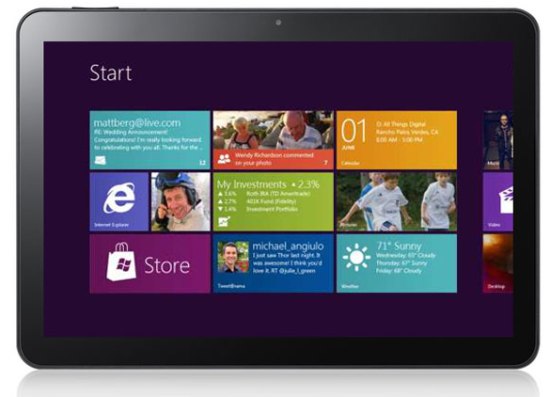 So any Windows 8 tablet will have a minimum of 5 hardware buttons such as Power, Rotation Lock, Windows key, Volume up and Volume down. If the display of the tablets is to be considered, then Microsoft has set the minimum native resolution at 1366 x 768 at a depth of 32bits. The physical dimensions of the display panel must match the aspect ratio the native resolution. Also the display of the Windows 8 tablet or the convertible screens will need to be able to recognize five touch points, one for each finger.
On the other hand, the Windows 8 tablet must leave at least 10GB of space for users. They should have WLAN, Bluetooth 4.0, and Direct3D 10 GPU w/ WDDM 1.2 driver, camera capable of shooting 720p videos and all types of sensors like light sensor, magnetometer, accelerometer, and gyroscope. Speaker and USB 2.0 also are included in the list for obvious reasons.
All the tablets with broadband radios on-board must have assisted GPS capability. If any tablet has NFC chips then it'll have to have special "touch-marks" indicators so that users know where they have to make contact for the NFC transfers.
Head over to the source below to get in detailed information over the rest of the hardware requirements.