Live tiles are the focal point of the current OS strategy by Microsoft and what widgets are to Android, live tiles is to Windows Phone and Windows 8. We have had a love-hate relationship with them. Love it or hate it, those tiles are here to stay as Microsoft is working on enhancing the tiles to make them more interactive than their current state.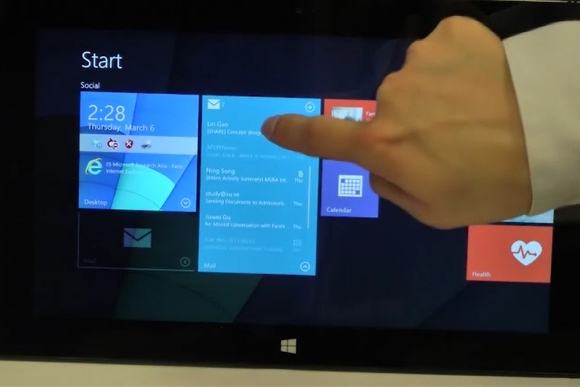 The live tiles do show us notifications and info and the recent updates have made them a lot more real time live but they aren't really interactive as of now. Things do look great for the future, as we have come across three videos from Microsoft research in Asia, which shows the future of live tiles.
The videos show us that live tiles will become a lot more interactive in the future. The notifications in the live tiles will become actionable. You will be able to interact with the live tiles without the need of opening an app. Not only the live tiles but desktop based app too will have more interactive features. The videos also suggest that elements of the Windows Phone experience too will make their way to Windows tablets and PCs.
The new enhancements are dubbed under "Windows Next", which makes us feel that they could be part of Windows 9 and Windows Phone 9. Windows 9, which has been known under the "Threshold" moniker will supposedly bridge the gap between the desktop and Metro apps, so these new interactive tiles will make sense too. Anyways, all this is wishful thinking as of now but we hope we don't have to wait too long for these new live tiles.
Check out the videos below and tell us, what you feel about it?