We all know that Windows 8 hasn't really set the world on fire as Microsoft would have expected and we have known a little about the rumored 'Threshold' update for Windows which would bring a lot of changes and unify the Microsoft universe and now we have news from Paul Thurrot, a Microsoft evangelist that the 'Threshold' update will be Windows 9 and it will be released all over in April 2015 and it will announced as soon as the annual Build conference in April this year.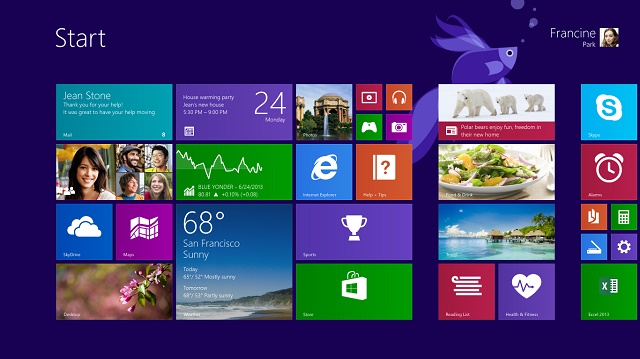 Windows 8 has got a fair share of hate (and love too) with consumers thanks to the new touch centric interface and the omission of the loved Start menu and all the confusion regarding the Modern/Metro UI and the older desktop UI mixture. Well reportedly Microsoft will fix all of these things with Windows 9.
Windows 9 will bring back the Start menu along with major updates to the touch interface. There should be ability to open the Metro apps in the desktop as well with the desktop apps alongside. Well not much is known about Windows 9 but for the fact that Windows 9 will have key three selling points. The Windows 9 'Threshold' has also been rumored to unify Windows, Windows RT and Windows Phone so that is one thing am particularly interested in.
We will get some info on Windows 9 at the Build conference in April and as always we'll let you know whatever comes through.