Today, Motorola unveiled the "Protected, Polished and Powerful " Moto Z2 Force. And with it came a brand new Moto Mod. This new snap on accessory is a 360-degree footage capturing camera. Dubbed aptly as the Moto 360 Camera.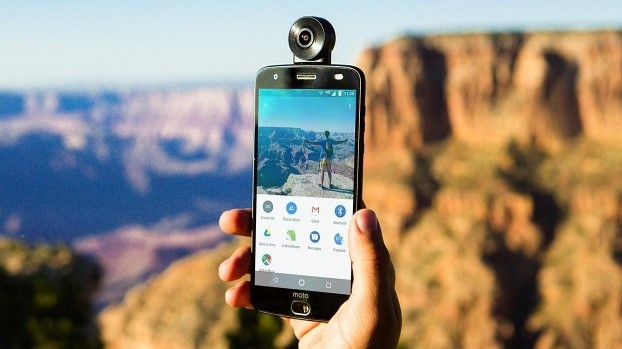 The Moto 360 Camera sports two 13 MP sensors that record 4k video with immersive 3D audio. The 360 camera is Motorola's try to capture some VR craze. At first glance, I thought this was a complete rip-off of Andy Rubin's Essential PH-1 accessory. But that might not be the case.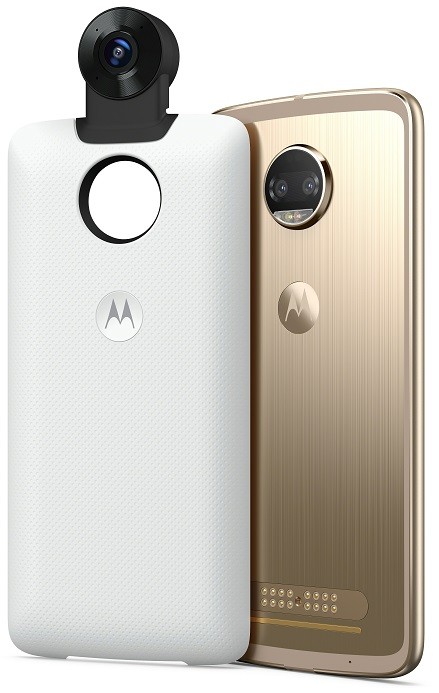 The new Moto Mod can capture 150-degree wide angle shots, stream live to your social media of choice. Users will also be able to edit their stuff right on the phone with some built-in software. The miniature size of the mod makes it easy to carry with you anywhere and when it's in use, it draws battery from the phone. That's a pity since the Moto Z2 Force is already short in that department.
The Moto 360 Camera comes at a price of $299.99 USD (MSRP). It will be available from August 10 across all continents.