The Moto E successor has been in the news for some time with some leaks and rumors and now, we have an alleged picture of the Moto E second generation.
The alleged picture is a supposed press render of the device and we get a good look at the front and the rear of the device. As expected, the Moto E second generation looks a lot like the original Moto E but for a few changes like there's no front-facing speaker. There are a few oddities in the picture, so we are a bit sceptikal around the picture.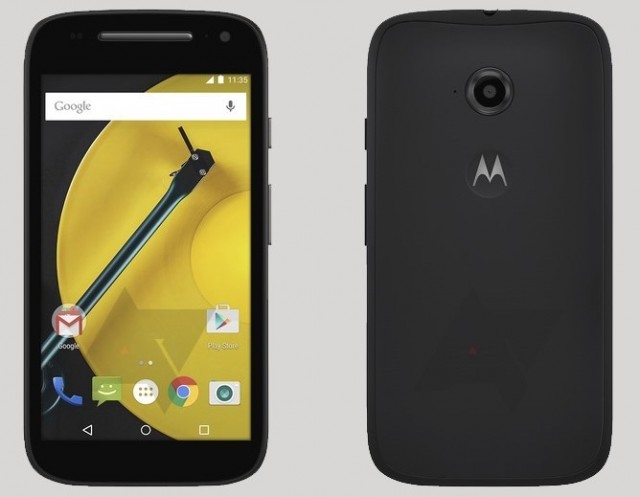 The device seems to be covered in a case in the picture, so there could be more changes that are not visible but that seems unlikely. The rumored specs of the device are a 4.5-inch qHD display, Snapdragon 400 processor and 1 GB RAM. The device will have Android 50 Lollipop out of the box. So, as you can guess, the device isn't going to be a huge upgrade.
The Moto E has been a huge hit, thanks to its low price and good value for money proportion. The budget smartphone has now got some competition in the likes of Redmi 1s and more but the device is still going strong. The Moto E was launched in May last year, so the Lenovo-owned company might be planning to bring its successor soon. Well, we'll keep you posted.