The Moto G5S Plus is very close to release. And we have been hearing about the all-metal phone more and more. Today we have leaked photos of the device fully showing its front and back.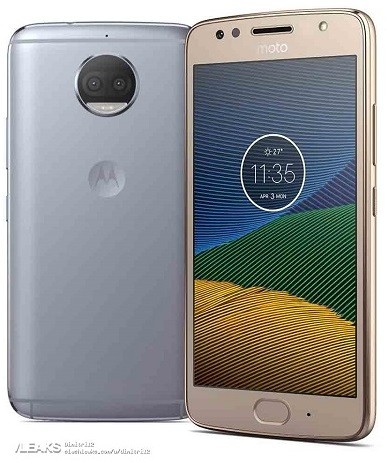 No doubt. Evidently, The Moto G5S Plus is going to be an upgrade over the G5 Plus but look-wise, there is barely any difference. the front is dominated by a screen touted to be 5.5-inch Full HD. And below it is the home button which is embedded with the fingerprint sensor. No surprises there. Most of the new stuff is at the back though. We have a dual camera setup which will be a first ever by Motorola. There are other models on their way though which will have a similar setup. Below the dual cameras is the LED flash. And beneath the flash, the Moto dimple returns. The Moto G5S Plus will be a full-fledged unimetal body phone with a non-removable backshell.
Better yet, a healthy dose of specs is also around. Most probably, the Moto G5S Plus is supposedly sporting a Snapdragon 626 processor along with the Adreno 506 GPU. We already mentioned the dual camera is making a debut for Motorola on the G5S Plus. Android Nougat will definitely be onboard. The battery is touted to be a 3086 mAh cell.
The Moto G5S Plus will have plenty of color options ranging from Gold, White Gold, Gray, and White Silver. Expected price of the handset is $300.