Motorola unveiled the Moto M last year. It came with 5.5-inch display with Helio P10 SoC under the hood. However, the Moto M that was launched in India was powered by Helio P15 SoC. Well, it looks like Motorola is now working on another variant of the Moto M which sports a smaller display.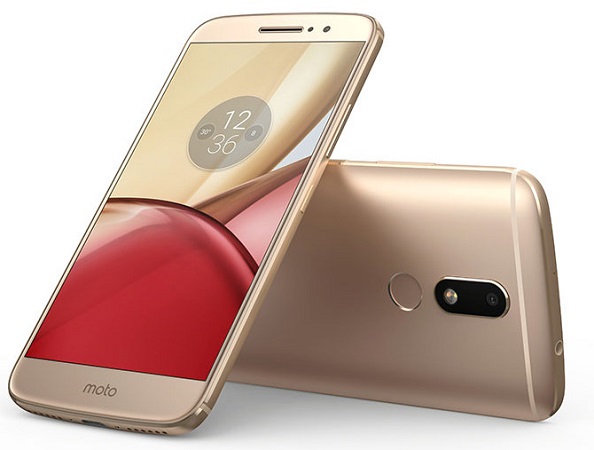 The Moto M has appeared on GFXBench with a smaller 4.6-inch display having Full-HD resolution. It also has 4 GB RAM and 32 GB internal storage along with 16 MP rear camera and 8 MP front camera.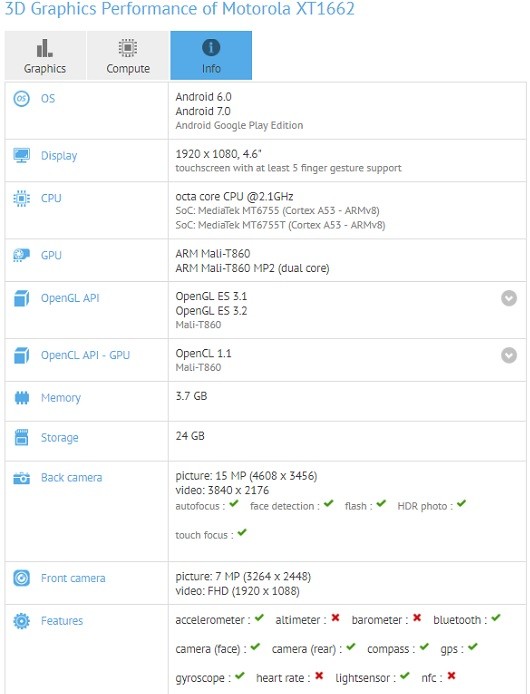 However, other specifications like OS, CPU and GPU are rather confusing. The OS section lists both Android Marshmallow and Android Nougat, whereas, the CPU section lists Helio P10 as well as P15 SoC, both of which are backed by Mali-T860 and Mali-T860 MP2 GPU respectively.
At this moment, we are quite unsure whether this smaller Moto M will come with Helio P10 or P15 SoC. Also, even though the model number is same, it would be interesting to see if this smaller device would be called Moto M or something else.
Well, whatever this smaller Motorola phone would be called, we will hear more about it in the coming days if Motorola is actively working on it.