Lenovo owned Motorola introduced Moto Mods last year with the introduction of Moto Z Series smartphones. Moto Mods are accessories that can be snapped on to a compatible Motorola smartphone to lend extra features to the smartphone. Motorola has already launched its Moto Z Series smartphones in India, and today, the company has launched three Moto Mods in India.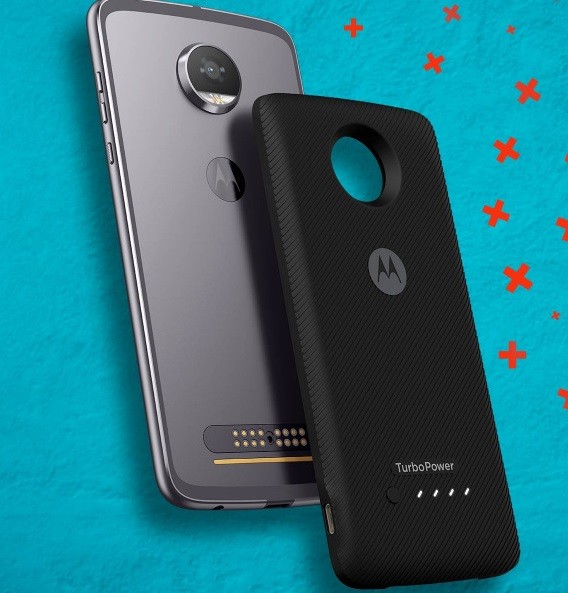 Motorola has launched Moto TurboPower Pack Mod, JBL SoundBoost 2 Mod and the GamePad Mod in India. The TurboPower Pack Mod comes with 3490 mAh battery and can be attached to a compatible Motorola smartphone to instantly add an extra day of battery life to it. It supports 15W fast charging so that you can juice up your smartphone quickly.
The TurboPower Pack Mod also comes with four indicators that indicate the battery level of the mod. And, when the power pack runs out of charge, you can quickly recharge it up to 50% in 20 minutes using a charger that supports charging speeds of 30W.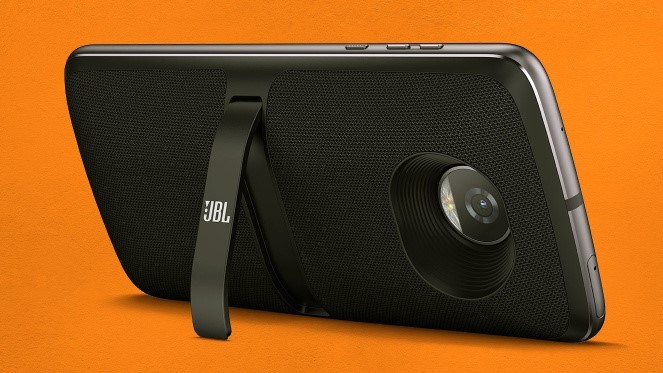 Like the TurboPower Pack Mod, the JBL SoundBoost 2 Mod also comes with a battery, however, it has a capacity of 1000 mAh, and it's actually a speaker. You can attach it to your smartphone to have immersive stereo sound experience. Apart from listening to music at a higher volume, you can also use it for clearer voice calls.
The JBL SoundBoost 2 Mod is splashproof and weighs 135 grams. Motorola says it has a battery life of 10 hours and charges at the rate of 1A/5W. Moreover, the SoundBoost 2 also comes with a kick-back stand so that you can have a better video watching experience.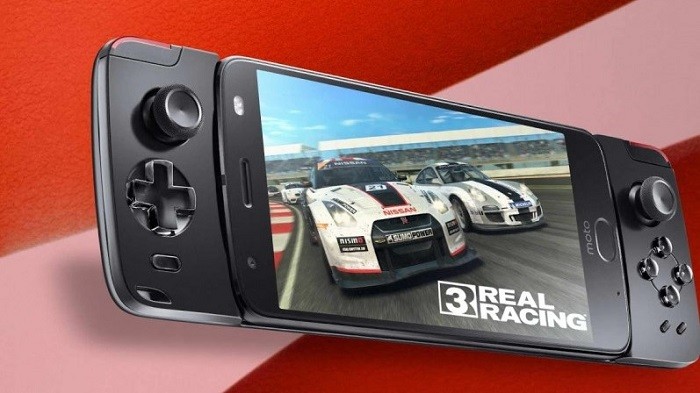 Motorola also launched the GamePad Mod. It is meant for those who like to play a lot of games on their smartphone. The GamePad Mod comes with dual control sticks, D-pad and four action buttons. The GamePad Mod also comes with a 1035 mAh battery which can offer up to 8 hours of game play, and, it can be charged via USB Type-C port.
The GamePad Mod also comes with a 3.5 mm headphone jack so that you can attach your headphones to it for a better gaming experience.
"We are ending the year on an exciting note and have upheld our commitment to build a better mobile future with the promise of limitless possibilities, through the new mods." said Sudhin Mathur, Managing Director, Motorola Mobility India.
The Moto TurboPower Pack Mod is priced at ₹5999, and, the JBL SoundBoost 2 Mod and GamePad Mod are priced at ₹6999 each. They will be available for purchase starting December 17 from Flipkart and Moto Hub Stores.
However, if you don't want to buy any of these mods, you also have the option to rent them from RentoMojo at ₹399 a week from December 28 across top 8 metros of the country.