Now that the Moto X is official, it's time to talk about the feature that Motorola bragged most about the device – customization.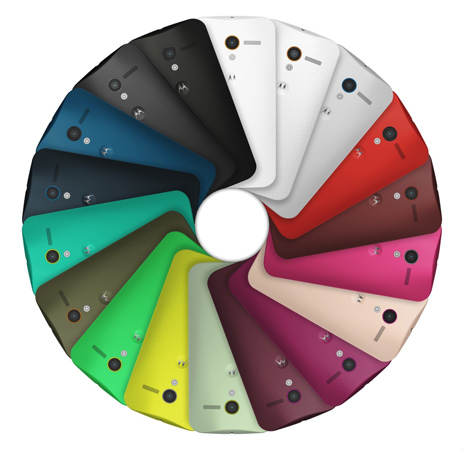 The Moto X, which has rich variety of colour options including 2 front colours, 18 back colours and 7 accent colours, can be fully customized just before the device is shipped to you. The customizations also include colour of charger and in-ear headphones. All this can be done with the MotoMaker tool.
Motorola has announced partnerships with nearly 12 brands to launch over 300 accessories that have been officially certified as "M4DE" for the Moto X. The accessories include cases, docks, headsets and more from brands like InCase, Griffin, OtterBox and SOL REPUBLIC. The accessory would be officially certified with the "M4DE" logo on it.
Also to make it easier for customers to make the switch to the new Moto X device, Motorola Mobility has launched a new Android app, Motorola Migrate, to help transfer all your photos, videos and SIM contacts from the existing device to the new Moto X by just scanning the QR code of the device.